Danny Dyer is the king of straight-talking. That's a cold, hard fact and if you're still disputing then just take a look at the evidence – the man proves it time and time again. Whether it's shutting down a mouthy hater on Twitter or calling 9/11 terrorists slags, he just speaks his mind no matter what.
Featured Image VIA
Lucky for us, this means Dyer often provides some comedy gold. And he did just that in his acceptance speech at the National Television Awards earlier this week.
Things got off to a cracking start when they announced Dyer as the winner of the Best Serial Drama Performance and he sat looking like he couldn't give less of a fuck about the gong he was about to be given.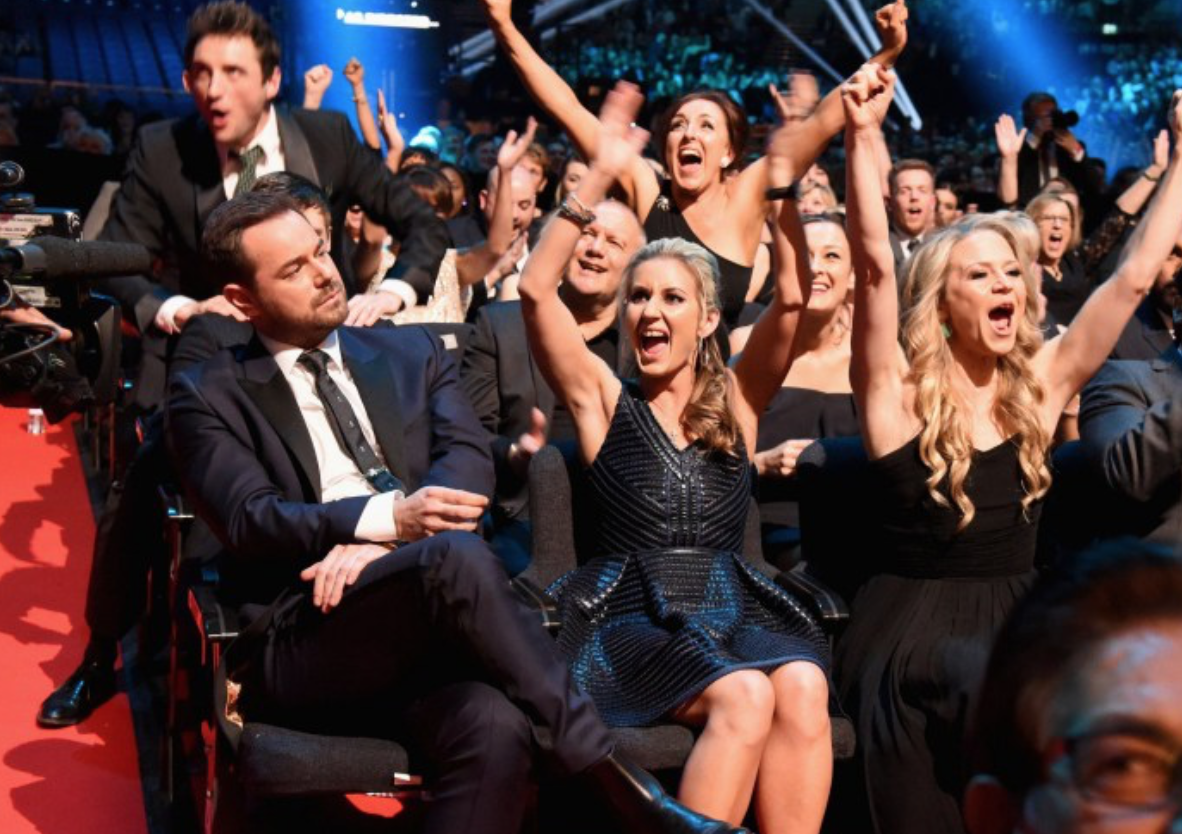 In fact, he almost looks furious. Almost like he's just been personally insulted and is now about to punch Phillip Schofield's head through a wall.
Image VIA
What really makes the scene, though, is that the rest of the Eastenders cast are rejoicing around him, celebrating their co-star's win. Meanwhile he sits there screwing.
Although admittedly a more likely scenario is, knowing Danny and his tendency to enjoy a drink or 12, that he was probably just absolutely wankered and didn't even realise he'd won. But in many ways that makes the photo even more entertaining.
Once the cockney legend finally came round and realised he'd won an award, he acknowledged it in the most Danny-Dyer-way possible: by shouting 'fuck' and then stumbling up to the stage to give his speech.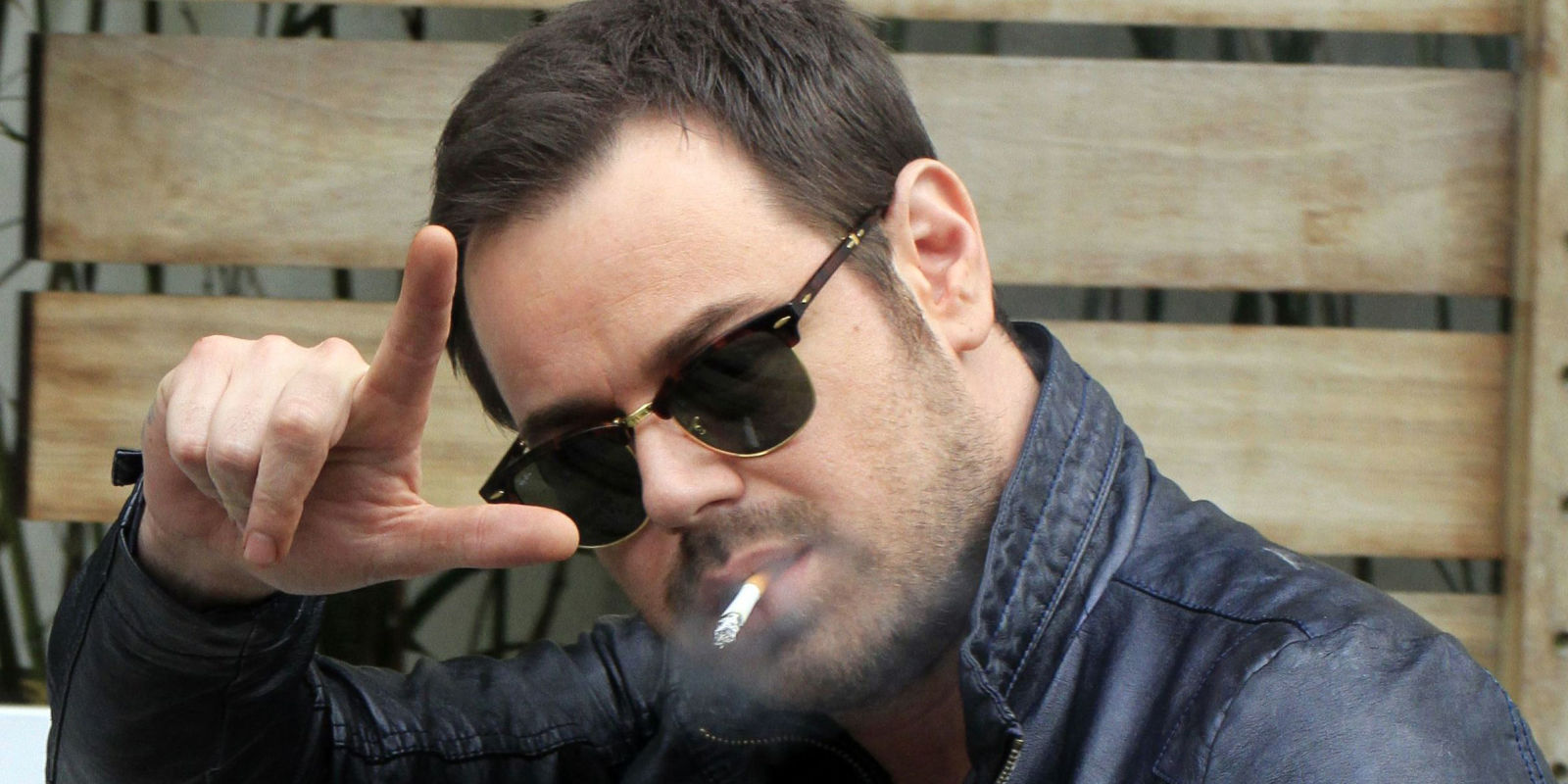 He began (albeit, with slightly slurred words) by commenting on the calibre of talent in the competition for the award:
Image VIA
Ali King, I've known you a long time, you're a brill actress…

Michael Parr, don't know you that well, respect to you man.
Rakhee, you're better, you're better [than me]….. it's a tough subject.
Rakhee Thakrar is Dyer's co-star in Eastenders and plays Shabnam in the show. The tough subject he's referring to is the story line which followed the death of Shabnam's newborn baby.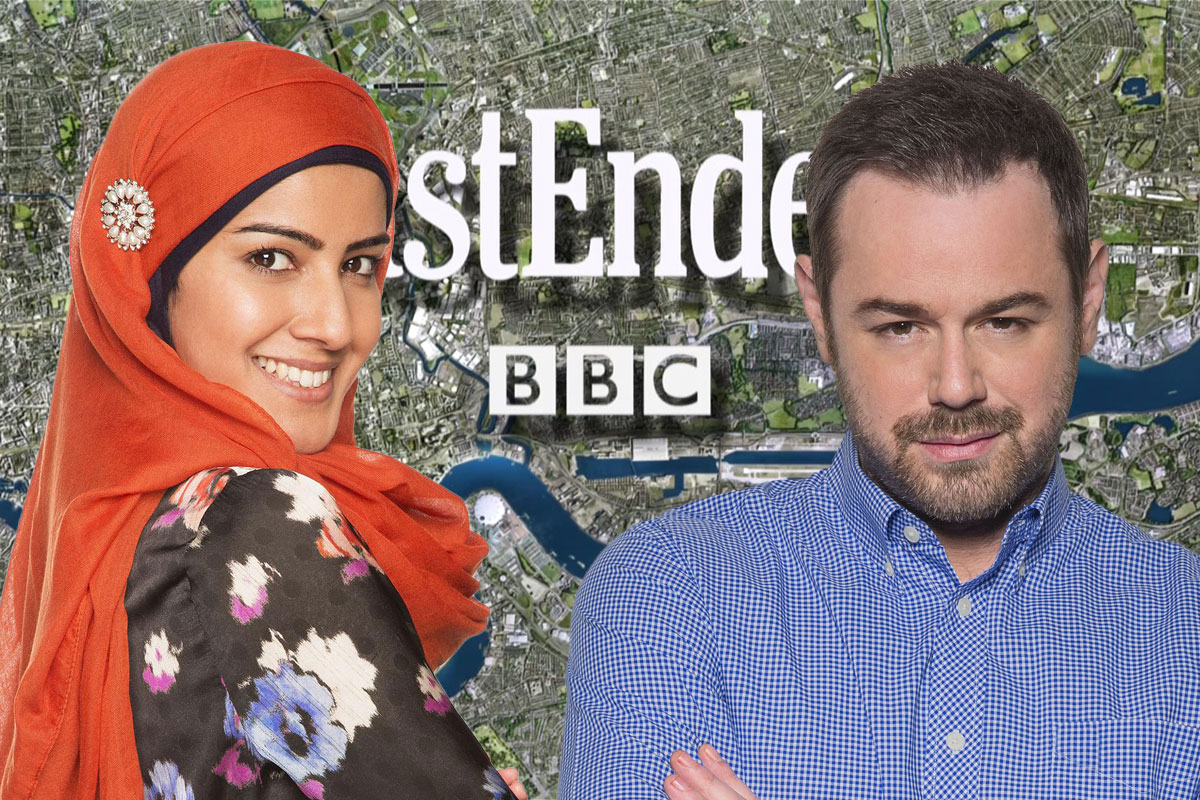 The actor then went on to give his more sentimental thanks, praising his wife for her support and drunkenly stating:
Image VIA
She's giving me daggers, for whatever reason. I don't know what I've done.
Probably something to do with the state of you, Danny. You absolute fiend.
https://www.youtube.com/watch?v=G1Pp7A6cSLg
But the speech reached its ultimate finale when Dyer praised his parents for having sex and bringing him into the world, live in front of his friends and the whole of Britain:
I wanna thank me mum and dad for having a roll about in 1977 and conceiving me.
His mum didn't think so though, as apparently Dyer messed up the year of his conception – alcohol coming into play again Danny?
And as if that wasn't embarrassing enough, she did that typical Mum thing on social media of posting the same thing twice just with slightly different wording:
Behind every hard man is his loving mummy. Never forget that. This 12 year old who's mum gave him a ride or die tattoo certainly won't.