It's Monday, you're back at work with a Halloween comedown that's probably left you feeling more dead than you looked on Saturday night in your costume. You're probably in need of a pick me up. This story, thankfully, should do just that.
Featured Image VIA
A couple of weeks ago we reported some of the more shocking revelations that Danny Dyer made in his new autobiography. There was some pretty crazy, messed up shit in that first sneak peak, and it gave the impression that he didn't have the most straight-forward childhood, to say the least. This certainly seems to be a theme prevalent throughout the book, following this latest preview that he's unveiled in an interview.
It's no secret that we love this guy here at Sick Chirpse, and really, what's not to love? In the recent interview Dyer described himself as having
…the polish of the Duchess of Kent.
Not quite how I'd introduce him, but we all think a little highly of ourselves so I'll let it slide. One thing you probably wouldn't expect of the Eastenders star is that he's been on the wrong side of a bully (not that there is a right side), especially given that recent evidence shows he isn't one to take a dig lying down. However, he's opened up about his experiences as a young actor and revealed that he was persecuted regularly for his choice of career,
You didn't need to be gay to suffer from homophobia and just because you were gay didn't mean that you would.

I actually suffered from homophobia, despite not being gay.
He also talks about the type of abuse he received, and how even his friends were against him in his younger years:
To my mates, and some who weren't quite as matey, being an actor is exactly the same as being homosexual.

There is no difference between the two. The bullying I got was sometimes horrible.

I got '"actress" and "poofter" and all the rest of it.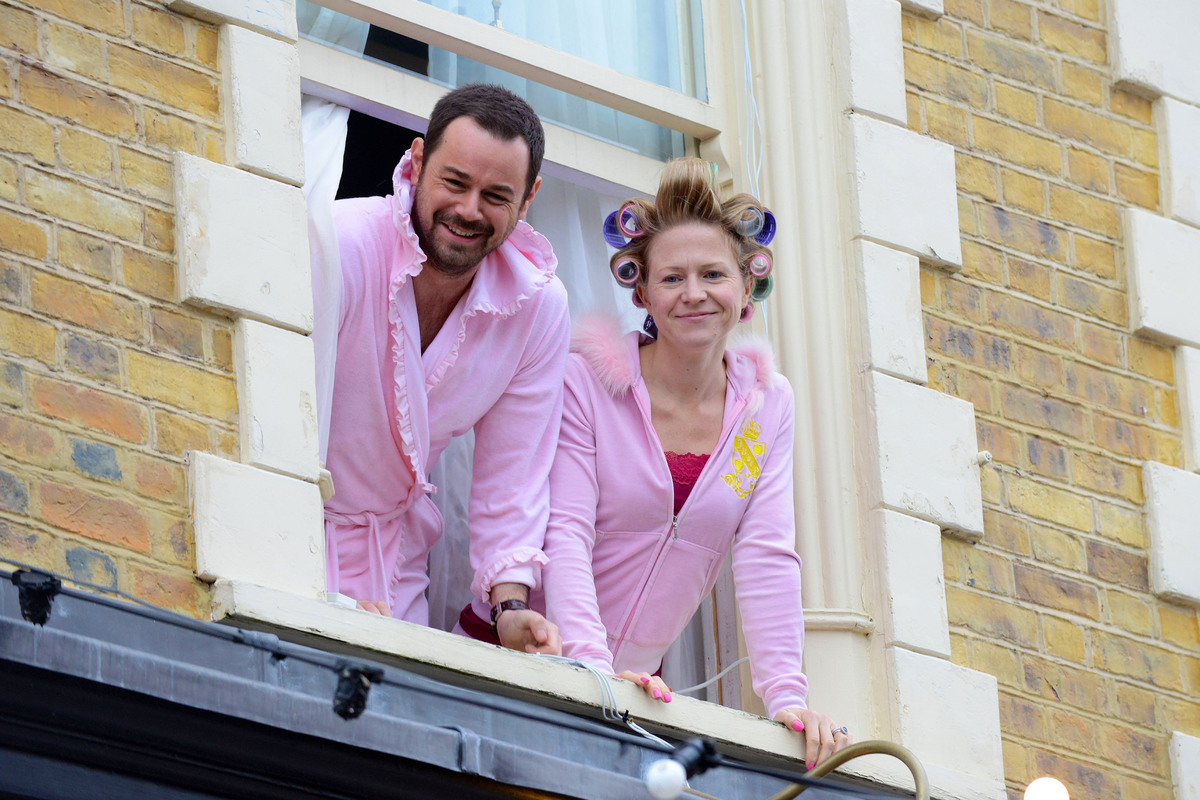 Image VIA
I don't know Danny, are you sure it was the acting? Could have been the dressing gown, if I'm honest mate.
The actor went on to describe how the comments made him feel and how, like many other victims of bullying, he tried to deal with his problems by running away and hiding behind a fake persona, pretending to be something he wasn't:
It got so bad that I stopped telling people anything I was doing and used to sneak off to the acting and slide on back over the maisonettes smoking weed before anyone could even tell. It was like living two lives.

I'm not saying it made my life hell, just difficult.
It really is nice to hear that he fought back and never let the bastards drag him down. He's living proof that bullying is shit, it really does suck balls and it can effect any of us – but if you don't give into the haters and keep chasing your dreams then it can all work out in the end. Cheesy but inspirational nonetheless. It's also really interesting to hear that, like many victims of homophobia who actually are gay, he tried to hide his true self and was forced to pretend to be something he wasn't, in an effort to be accepted. But as soon as he stopped pretending and embraced his true self, things started looking up. Fame found him. Then people started robbing his bins which meant he had to move house:
Our house was like Stonehenge — we got so many people gawping at it. Even our bin was nicked.

Have you tried getting a new bin? You'd have a better chance asking the council for a Jacuzzi.
Truly inspirational.