If you would have bet on Danny Dyer's daughter Dani falling in love with a real wideboy like her father, then you would have been absolutely correct as her boyfriend and father of her child Sammy Kimmence has been jailed for three and a half years after being found guilty of conning £34,000 from two pensioners. That's actually a bit harsh on Danny because he's never done anything like that, but you kinda get what I'm saying right?
Featured Image VIA
Anyway, Kimmece was sentenced today after pleading guilty of five counts of fraud that resulted in two elderly men losing the £34K. Prosecutor Michael Mason noted that between 2016 and 2018, Kimmence preyed on old, vulnerable and somewhat isolated victims and this was a deliberate ploy of his, not something that happened just by chance.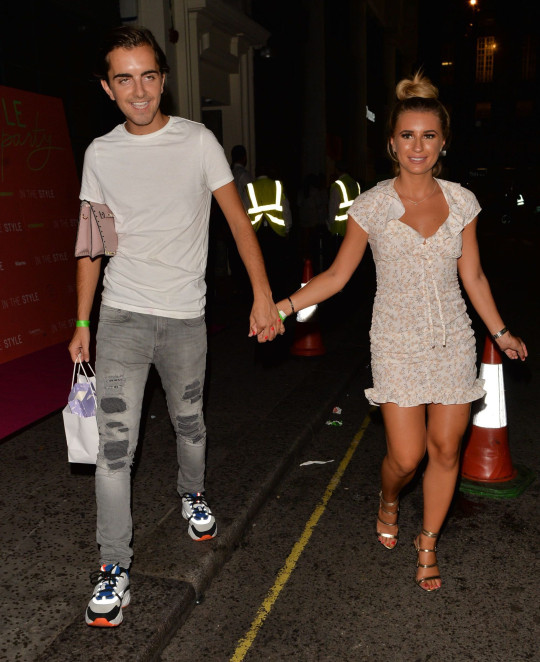 One of the pensioners has since died and the other has been left living on the breadline, crucially unable to visit his daughter in Australia after her husband died in a car crash because of Kimmence's deception. Sammy's lawyer argued that he was living beyond his means in the flash life of the financial sector as a city trader and that was why he was forced to engage in this fraud, but when you hear that he spent the money on clothes and cocaine, you don't really have any sympathy for the guy.
Kimmence has since lost his job once the details of the case came out, but he plans to retrain as a quantity surveyor when he's out of prison and claims that he's saved up £10,000 to pay his victims back. Dani Dyer has said that she plans to stand by him because he's the father of her child, but we'll see what three and a half years in the slammer does to their relationship.
Guy is clearly a scumbag to do something like this in the first place and it'll take a lot for him to turn his life around and for anyone to believe him ever again. Maybe he deserves a second chance though?
For more of the same, check out why Dani Dyer refuses to drink tap water. It's a very stupid reason.