Conor McGregor's war with Nate Diaz lived up to the hype on Saturday night and following McGregor's win there was immediate talk of a rematch to settle their scores once and for all and decide who the better man was overall.
Featured Image VIA
While the world is obviously pretty stoked about this proposition, UFC President Dana White has said that it's probably not going to happen for a while as Conor needs to start paying attention to the division that he's champion of first: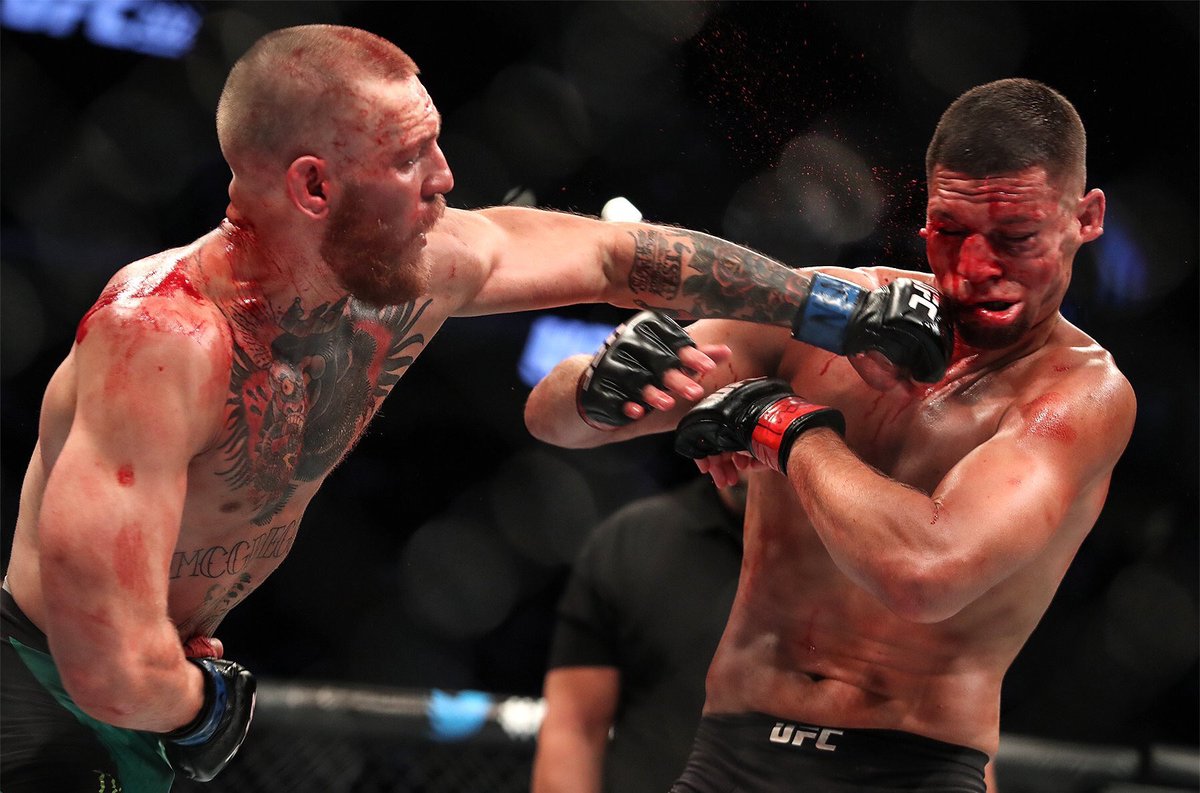 Yeah, um… we're definitely not doing this a third time right now. Um, I mean, I don't think there's anybody that doesn't want to see this fight again, but Conor's either gonna go defend his title or give his title up. Then we'll figure out where we go from there.

They're both really, they're, it's weird, they're both like giddy. They're both pumped about the fight, they said it was awesome. They had a blast, and uh, they're sick individuals, those two.
Well yeah, that's certainly true I suppose. And it's pretty sad that we're not going to see this fight any time soon but we can all be sure that when it does finally roll around again that it's going to be as absolutely epic as the one we witnessed on Saturday. Can't wait.
Check out this documentary charting Conor McGregor's rise to the top.