Whilst the buildup to UFC 257 was focussed on the main event and Conor McGregor's ultimately unsuccessful return to the Octagon at the hands of Dustin Poirier, one of the subplots was Dana White's fight against illegal streaming and his claims that he was all ready to arrest and prosecute one particularly high profile live streamer if he turned it on during the event.
Featured Image VIA 
Not really sure how many people believed him over that one – everyone I know streamed it, although I definitely paid for it – but it turns out that his plan worked and the guy pussied out ahead of time. At least according to Dana White that is: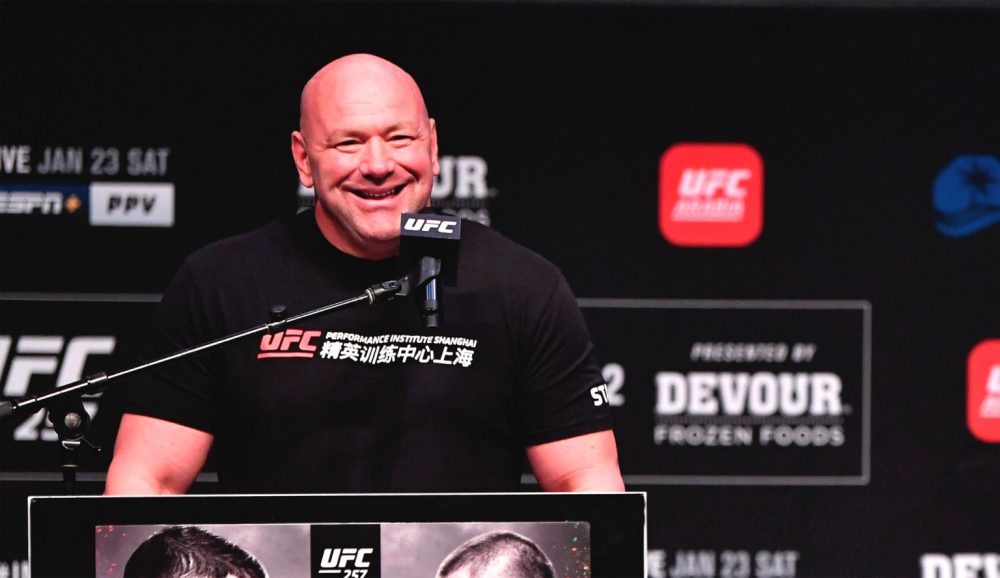 So let me tell you that story. The night, that I guess it was I did an interview with BT and then I think you asked me as the press conference, right? And, you know, I basically said this is what's going to happen. I told you guys that we found the guy and we were watching him.

He put out a statement that night, said 'I will not be streaming the McGregor vs. Poirier anymore, but I will show you how to buy it legally' and put out this huge statement. And now his whole streaming service has been deleted and is gone. Disappeared. One down and a sh-tload to go. And I'm ready.

Every event I'm gonna go after one of these guys. One of these or more, we'll see.

And who you are, guy that did this, good move, we had you, pal. I don't know if he knew something or what, but we had you. All you had to do was pop up that stream and you were in big trouble. So, he did the right thing.
Not really sure if you can believe that or if it's even slightly true, but either way it's probably going to do a good job of making these guys think twice about whether or not they should be streaming the fights. I suppose you have to respect Dana White for taking a stand against people ripping him off over these events, but it's gonna suck in the long run for the little guy who can't afford to pay for these fights every time they come around. I remember when £20/$50 was a lot of money for something like this. Does Dana White really need another billion dollars?
For more of the same, check out the best Conor McGregor memes going around the internet following his knockout. Some real classic ones in there.