Here's another contender for the Darwin Awards, 34 year old Wykesha Reid who was hooked on black market booty shots to make her ass bigger. Her body was found in a Dallas salon on February 19th this year, shortly after her fourth butt injection.
Patricia Kelley – the woman who raised Wykesha – said that even though her butt was getting too big (you'll probably agree with that statement looking at the pictures on this page), she still went back for more and was 'hooked on those booty shots'. The salon she was found in was in an area called Deep Ellum and it had been cleaned out when her body was discovered. Wykesha's wallet and phone had also been taken.
Images VIA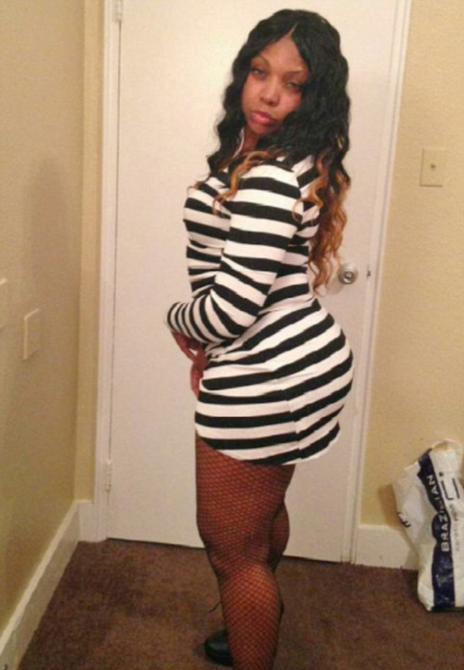 The police are now looking for the owners of the salon, but it appears that Denis Ross and Jimmy Clark – who also goes by the name of Alicia – have gone AWOL. Surprisingly, the cops aren't looking for them in connection with her death, but because they've been practicing medicine without a licence by giving people these butt injections – another client had complained about pain, soreness and psychological problems she experienced following the procedure. They could still be charged in her death but this is all dependent on toxicology reports which aren't going to be completed for a few weeks.
The pair gave people butt injections by pumping their asses full of hydrogel and then sealing it with super glue. The procedures would cost between $200 and $500 and would last between 15 and 45 minutes and were mainly aimed at exotic dancers and transgender people. Apparently the salon was well respected in the area and they offered a very professional service. I suppose that was before they accidentally killed someone by injecting their butt with too much hydrogel though. That's going to affect your reputation.