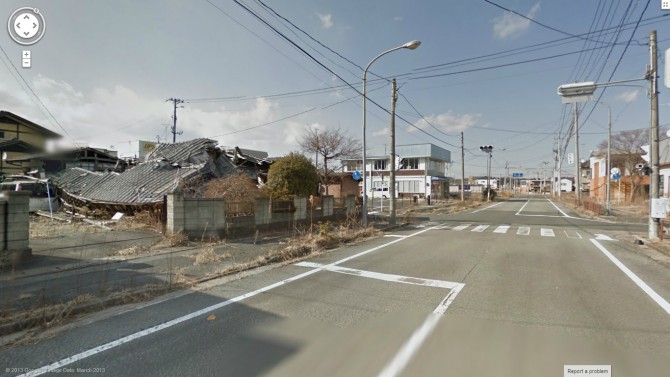 Namie, Fukushima may not ring any bells with many people, but for at least 21,000 people it certainly will. Those being the former residents of Namie who were forced to evacuate after the Tohoku earthquake and tsunami hit their hometown on the 11th of March 2011. Not to belittle the impact of an earthquake or a tsunami of course, but the residents of Namie had to evacuate on account of a little bit more than just a tsunami or an earthquake.
☛ A Captured Disaster : Amazing Footage Of A Sinkhole In China Swallowing An Unlucky Passerby
You see, when the Tohoku earthquake and tsunami hit Namie it caused considerable damage and a death toll, but what it triggered was considerably worse, and had they not evacuated it is likely that the name Namie would ring considerably more bells than it currently does with most people. As a result of the earthquake and the tsunami a number of equipment failures were sparked off in the nearby Daiichi nuclear power plant. This resulted in the release of radioactive materials and radiation into the atmosphere accompanied by a triple nuclear meltdown.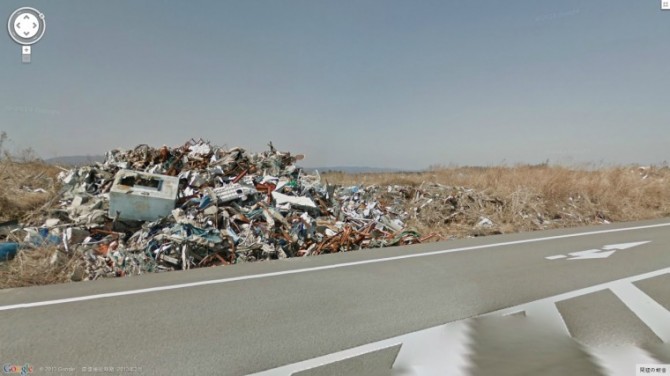 Since evacuated the town has remained completely abandoned, like a nuclear ghost town. Untouched so much so that corpses from the tsunami and earthquakes remained strewn through the town for months after. That is, until an eventual retrieval of the deceased was undertaken and the town was left completely barren of life. It has been two years since the twin disasters effected Namie, a nuclear disaster of which the world had not seen since Chernobyl, and the town remains completely derelict.
☛ From Ghost Town To : Depressing Abandoned "Ghost Estates" In Ireland
However, it's now possible to visit Namie from the comfort of your own bedroom. After an invitation from the town's mayor Tamotsu Baba, in the hopes of showing the former residents of the town what has come of the place that they once called home, Google and their Street View team entered the town to film and photo as they would anywhere else to offer a panoramic view into the abandoned town.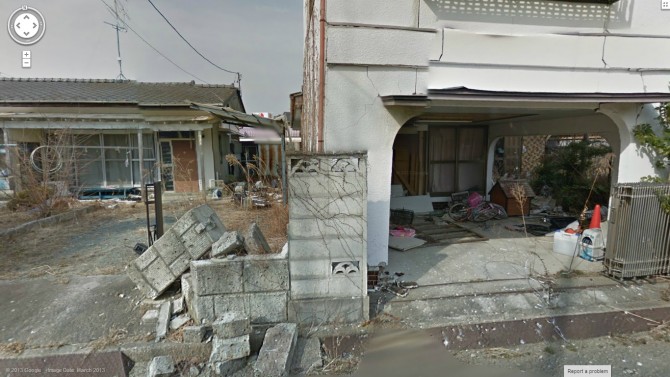 Beyond allowing his former townspeople, many of whom have yet to be efficiently rehoused, to see into what they had to leave behind Baba hopes that this will be a reminder to the world that he fears has forgotten the plight of not just Namie but the effected surrounding areas. Though there are some more, I guess you could say, highlights below after some poignant word from the town's mayor himself.
☛ Now For Somewhere Completely Different : Chill Under The Ocean With Google Underwater Street View
"Those of us who belong to the older generation feel that we received this town from our ancestors, and we feel great pain that we cannot pass it down to our children. Ever since the disaster, the rest of the world has been moving forward and many places in Japan have started recovering. But, in Namie, time stands still. We want this Street View imagery to become a permanent record of what happened to Namie in the earthquake, tsunami and nuclear disaster."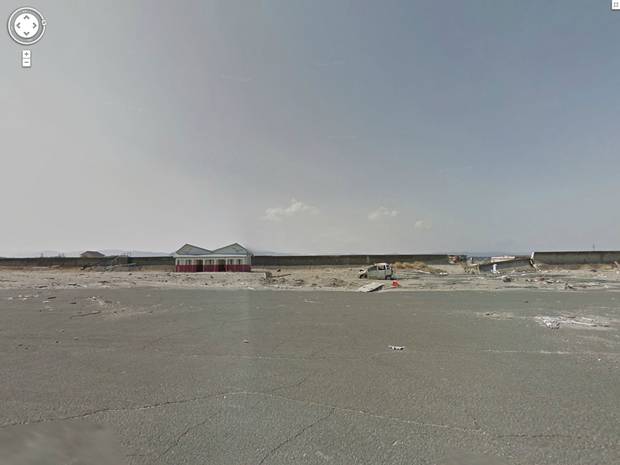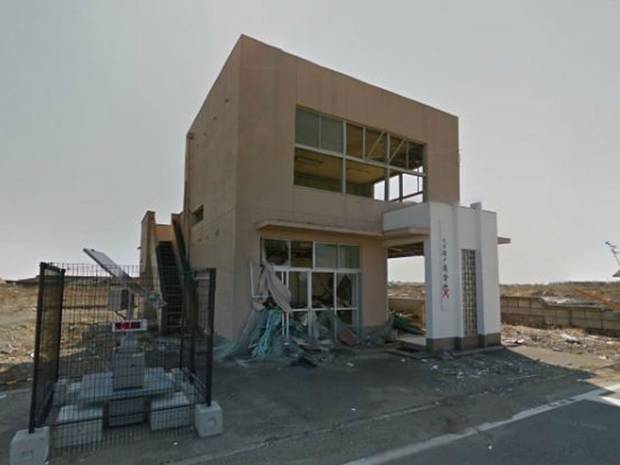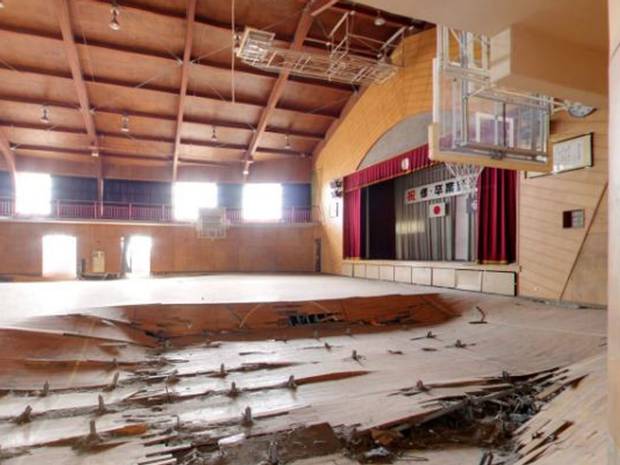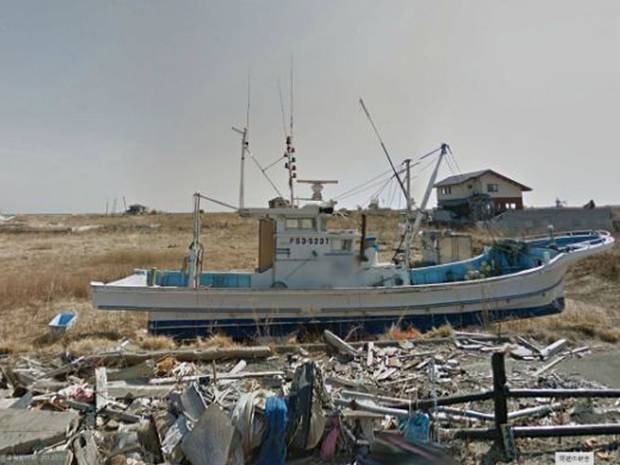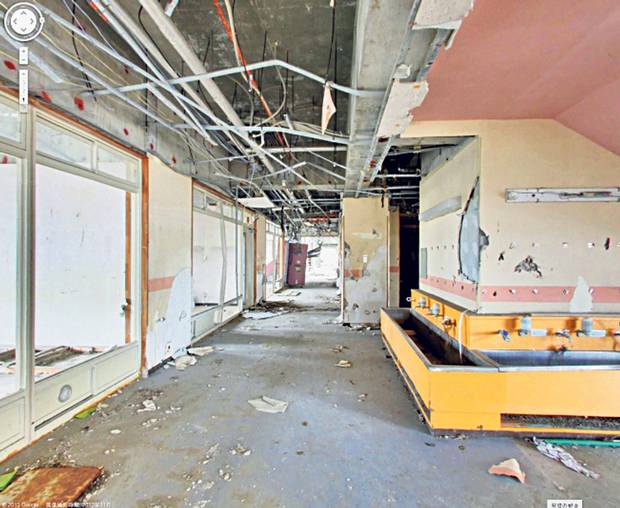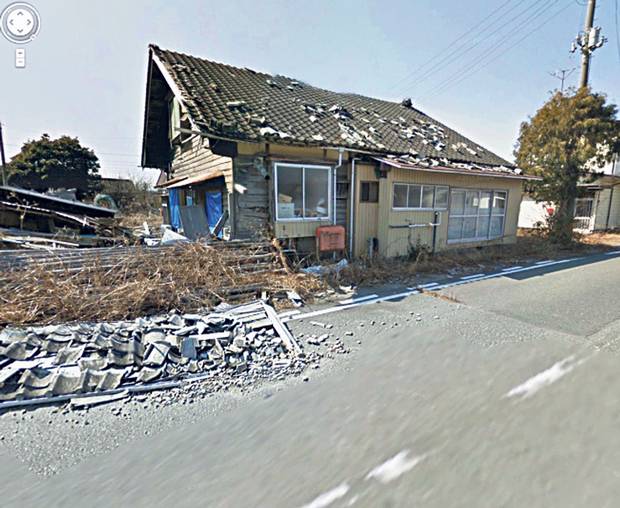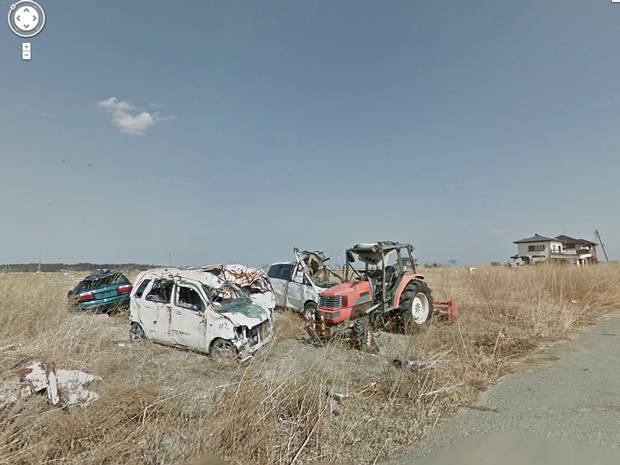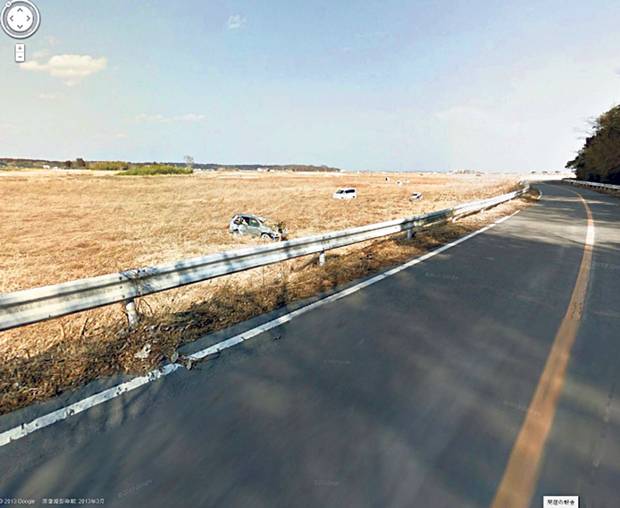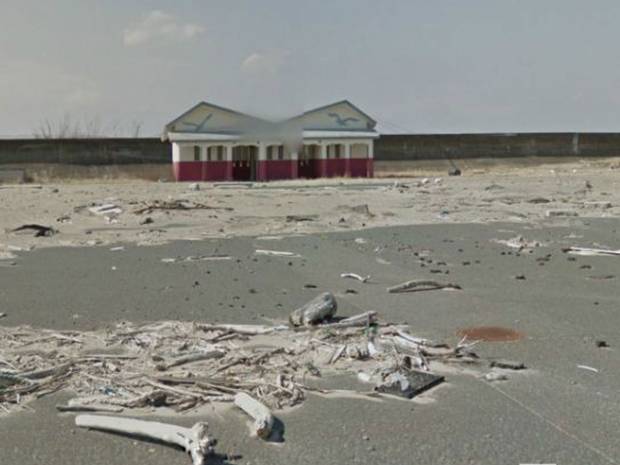 If you want to explore Namie yourself and see a quite hauntingly bleak landscape, or pretend you're travelling through a post-apocalyptic world, you can do that right HERE.