Anyone who takes a cursory glance at the news can probably see that knife crime has increased in this country dramatically over the last decade – there were 44,000 recorded instances from June 2018-19 – and nobody seems to be taking any action to actually try and stop it in terms of the government or the police, so it looks like it's up to the knife manufacturers themselves.
Featured Image VIA 
Viners of Sheffield have decided to take the first step towards this by releasing knives that have a square tip, meaning that the tip won't be able to pierce the skin intentionally or otherwise. Here's what a press release said about the new knife collection: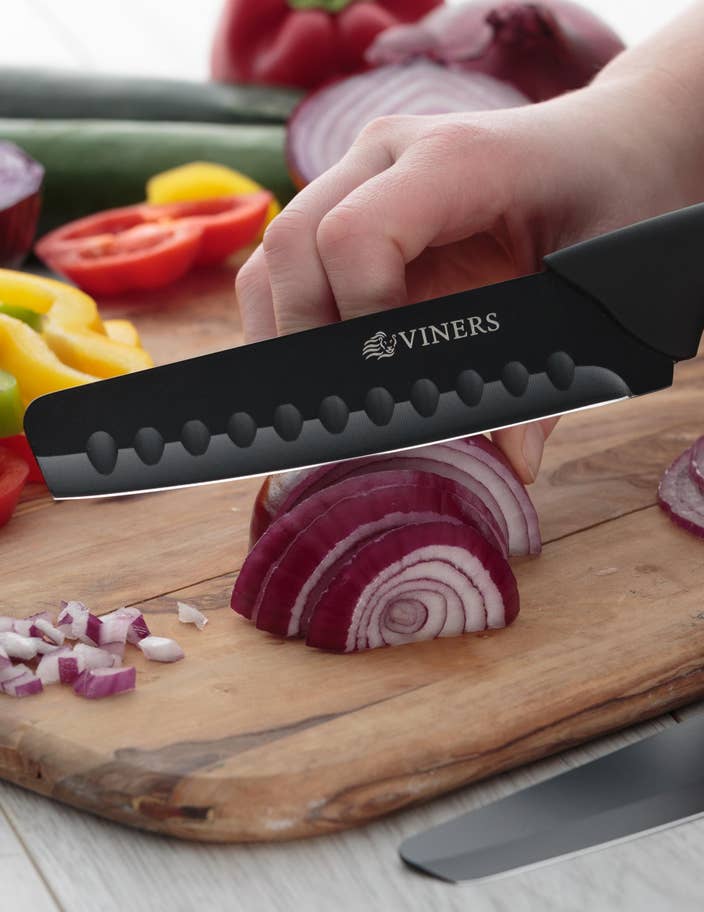 With knife-related crime incidents at a record high and a reported 285 fatalities in the last 12 months alone, the UK government has taken the decision to reclassify kitchen knives as an offensive weapon with the new Offensive Weapons Act 2019, leading some retailers to remove single knives from sale in retail stores.

The new Assure collection from Viners has been created in response to this new legislation, with the team extensively testing a new shape knife that is highly functional for the modern cook but shaped to reduce and prevent injuries, accidents and fatalities.

The knives deliver the same functionality as a standard knife in the kitchen, while helping to reduce unnecessary accidents when preparing food and washing up.
I mean you kinda gotta rate them for doing this haven't you? The knives might not look as cool or have the same aura about them, but if it means that less people are going to die than I'm A-OK with that. Probably shouldn't be getting excited about how knives look in the first place either.
If you wanna pick up these knives yourself, they're available from February 15th and will cost either £3.99 or £5.99 for a single knife, with the set costing just £15.99.  Hopefully other knife manufacturers follow their lead and start releasing other knives like this, but I think it's probably gonna be a very long time until we get them all of the street and knife crime starts to fall sadly.
For more knives, check out these apocalypse knives. Definitely don't want them on the street.