A long, long time ago, Cristiano Ronaldo was just a young Portuguese kid who liked to play football and was really good at it. He probably enjoyed packed lunches and Sunny D out in the park playing football with his friends. Fast forward a few years and he's the richest, most famous and best footballer in the world and suddenly he's flying his personal hair stylist out to The Museo de Cera in Madrid once a month to brush his waxwork's hair.
Museum director Gonzalo Presa says:
Cristiano told us to be sure the figure was perfect. He sent his own hairstylist to brush his figure once a month. The waxwork's hair is natural. It is not a wig and it comes from India.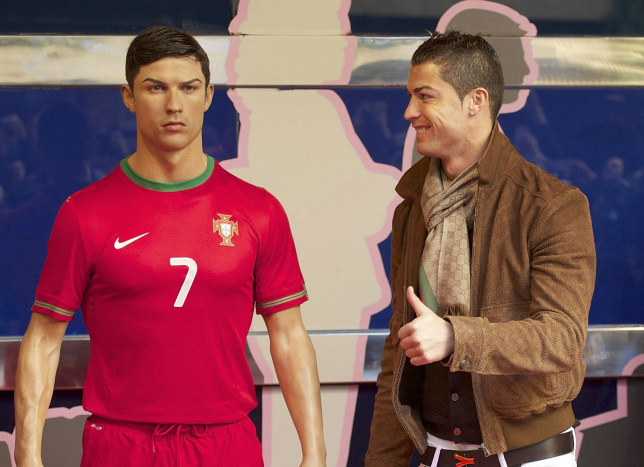 Images VIA
Whoever this hairstylist is has it absolutely made even if he does feel completely ridiculous getting on a plane just to brush a waxwork's hair once a month. No way he's complaining though.
This also pretty much guarantees that the enormous penis on the Cristiano Ronaldo statue in Madeira was all his own idea.