Joe Rogan did a podcast with UFC president Dana White and comedian Tony Hinchliffe on Monday where they discussed, among other things, Ronda Rousey getting murdered by Holly Holm at UFC 193.
Featured Image VIA
Eventually they got talking about Cris Cyborg, a long-talked about future opponent for Rousey, and Tony Hinchcliffe being the comedian cracked a joke at the Brazilian's expense.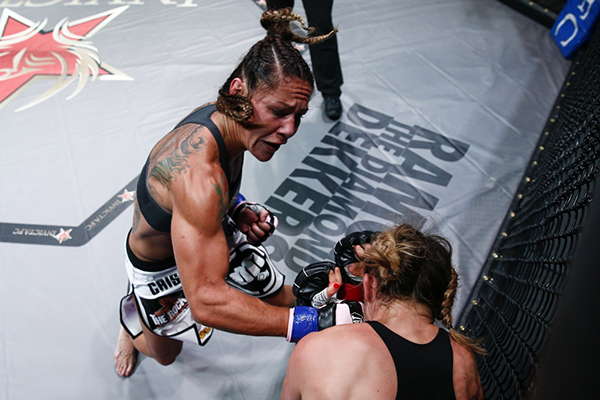 Image VIA
He basically said that Cyborg makes weight for her fights by "cutting her dick off". Rogan laughed because it was pretty funny, while Dana White remained quiet.
Cyborg didn't see the funny side, and thus began the weirdest Twitter beef since Katy Perry and Chief Keef:
@TonyHinchcliffe you are 100lbs of coward. I look forward to coming 2, 1 of your live shows and shown you Brazilian culture in person. @tmz

— Cris Cyborg (@criscyborg) November 17, 2015
Interesting move from Cyborg calling this guy a bully and then cussing his mum. I'm not sure she should have let this wind her up so much though? The guy's a comedian, he's literally got to make jokes for a living.
Besides, no chance Ronda Rousey is ever going to accept a fight with Cyborg if she's so thin-skinned she can't even handle a dumb joke. Then again, you could say Rousey doesn't take insults lightly either.