A creepy looking guy in a cloak has been spotted walking around North Carolina and dropping raw meat in children's playgrounds.
Really weird right? Nobody knows why he's doing it but currently police are said to be investigating it so hopefully they'll get to the bottom of it soon.
The cloaked character was spotted next to an apartment off Hudson Boulevard in Gastonia. Local Brooke Conrad said: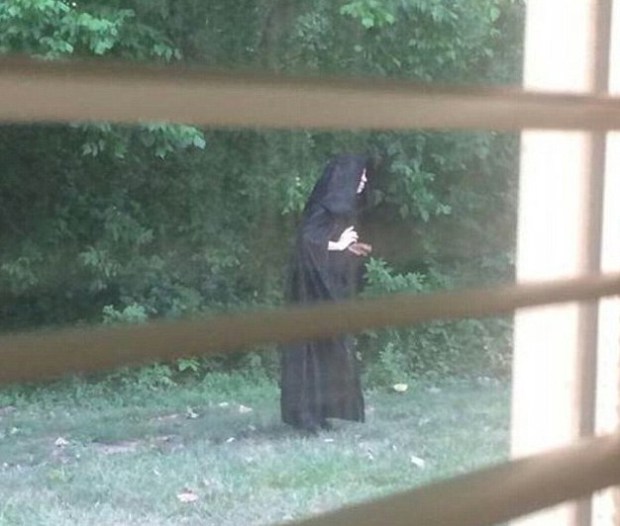 Images VIA 
I see why it could be easy to make a joke out of it, but this is serious.

We live in a world today where you don't know what's going on and you don't know people.

This is a serious thing that needs to be addressed.
Well yeah, I'd like to think that there's a logical explanation to all of this but I haven't got any possible inkling of what this guy's up to or what he hopes to achieve. It'll be interesting when he gets caught to find out just what the hell he's playing that.
Hopefully it will end up being something like the last weird cloaked woman who was walking across the USA, because that turned out to actually be quite a neat little story.