Image VIA
The beef that kicked off in Chernobyl was awful, there's no beating about the bush. Huge swathes of Ukraine, Russia and Belarus were rendered unlivable. Well done humans.
As most of you will also be aware, there are plenty of semi-dare devil types that now visit the once populated region of Prypiat to take pictures and soak in the gloomy atmosphere and death rays.
The other day, as I was wondering what sort of fresh produce to bring you, I came across a photo of a doll from the Chernobyl region. It spooked me, so I looked for more, and for some reason there is no shortage of photos of dolls in Chernobyl. Weird.
The whole of Chernobyl looks pretty creepy, obviously, check out this drone footage if you don't believe me. But seeing the children's belongings left behind rams the message home that little bit harder.
Have a look at this creepy little lot below: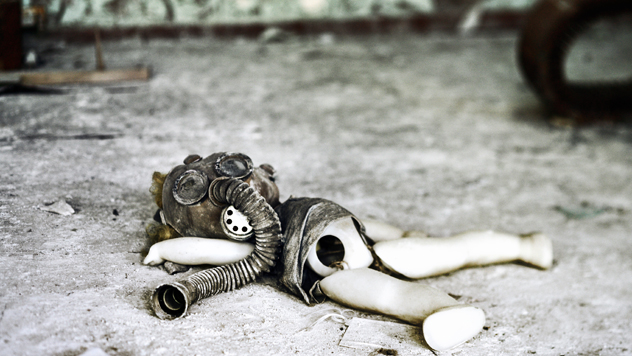 Image VIA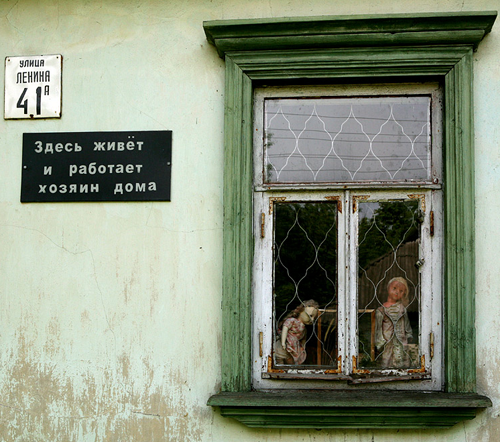 Image VIA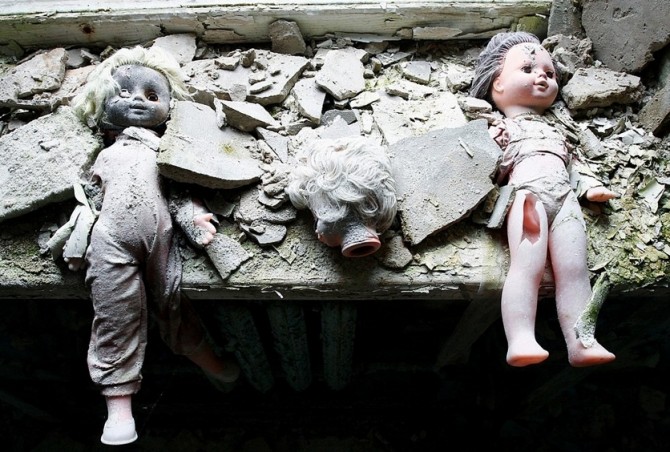 Image VIA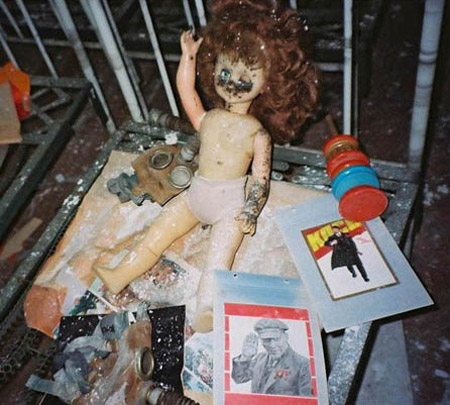 Image VIA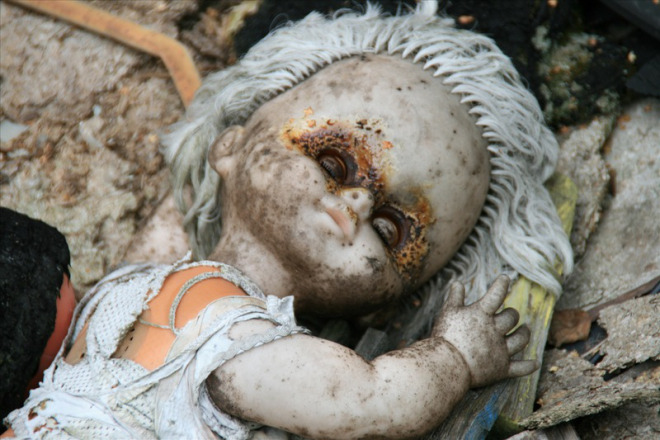 Image VIA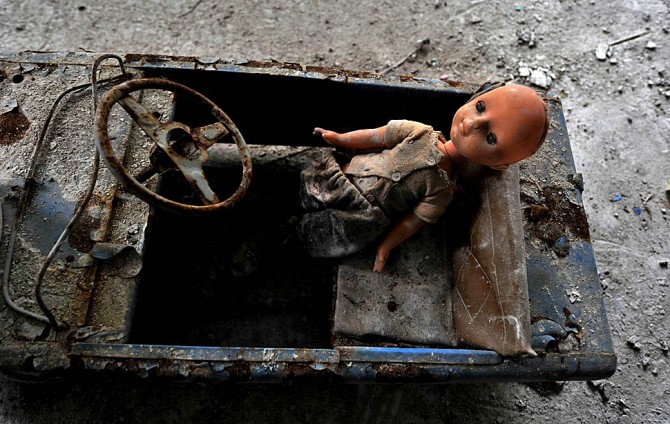 Image VIA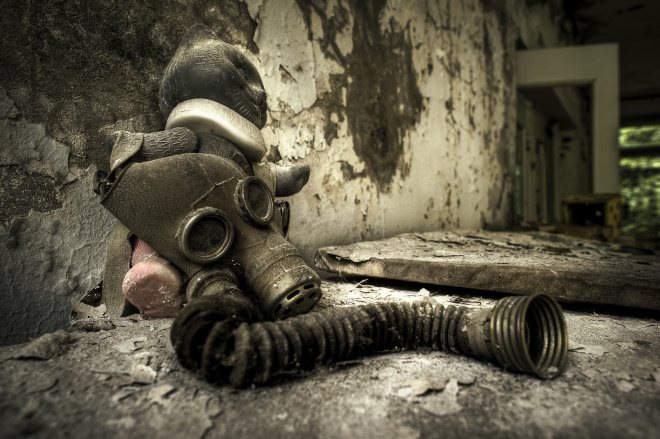 Image VIA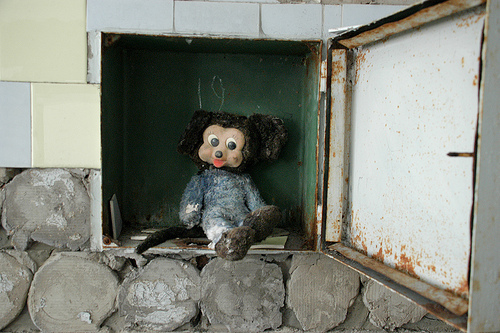 Image VIA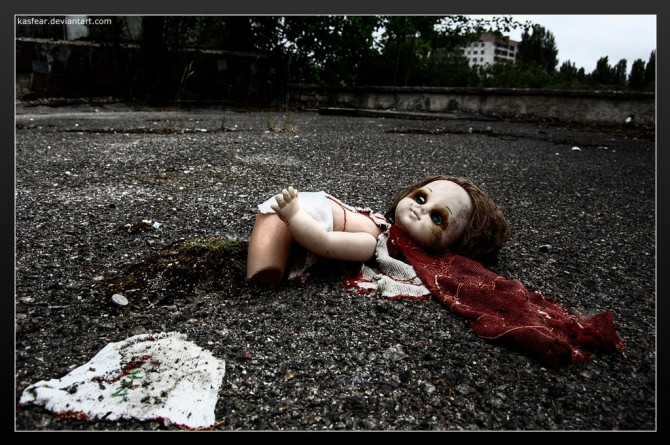 Image VIA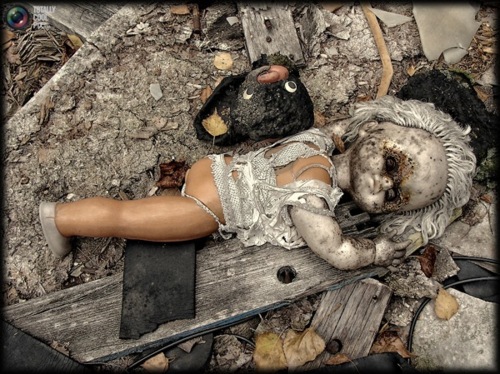 Image VIA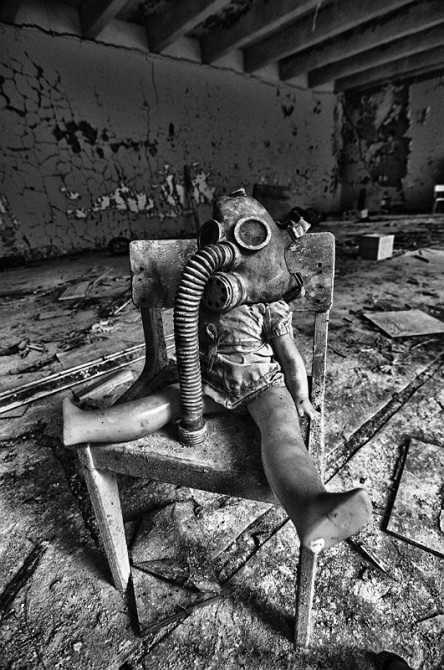 Image VIA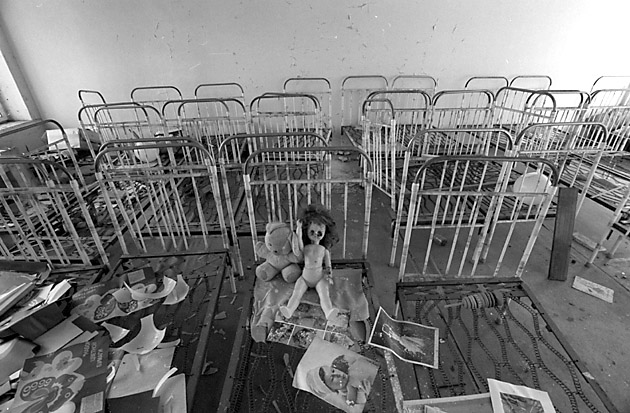 Image VIA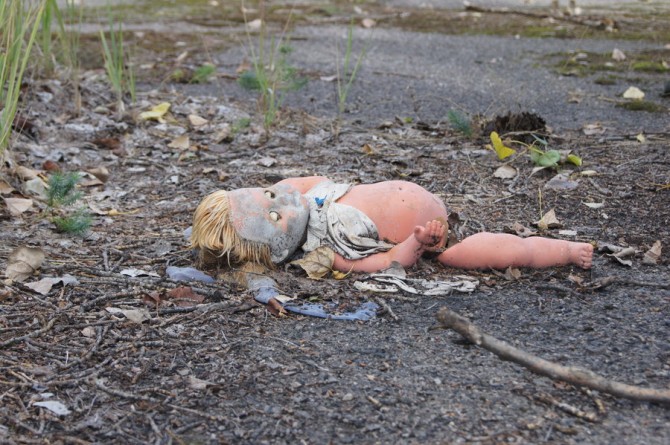 Image VIA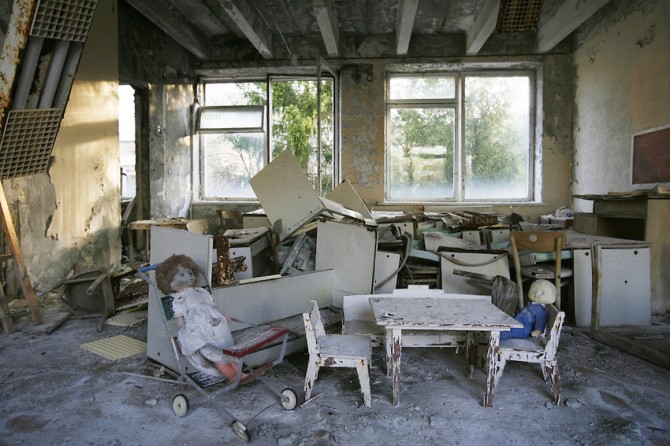 Image VIA