The vegan movement might be gaining ground all the time, but there are some meat eaters out there that aren't going to go down without a fight and let them takeover.
Images VIA 
One of these is German butcher Claus Bobel who has decided to open up a sausage themed hotel in the Rittersbach region of the country. The BB &BB (Bobel, Bratwurst, Bed and Breakfast) features sausage themed rooms with wallpaper, bedding and sausage shaped pillows all making an appearance – there's also dried sausages hanging on the wall of each room so you really get that authentic sausage vibe when you sleep in one of them.
Whilst you're staying there the restaurant will only serve sausages for dinner and sausages for breakfast and you can can also take some classes as Bobel's butcher, where he teaches you all about sausages and how they're made. There's also the option to buy some of his sausages to take home with you as well. How many more times do you think I can say sausages in this article?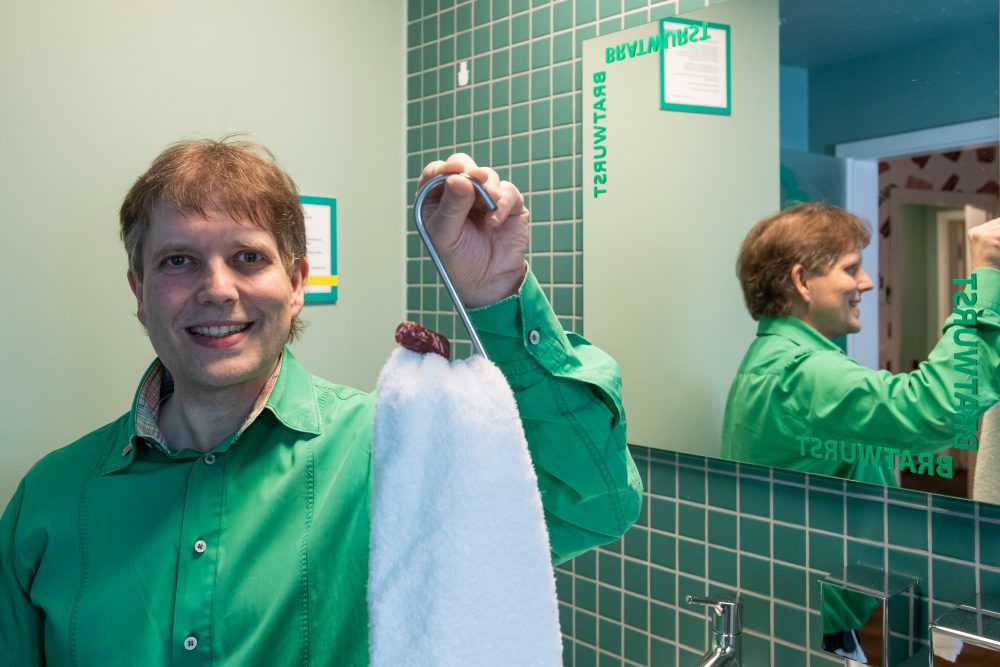 There's also a big meeting room/board room at the hotel as well, because what screams 'important business meeting, we're really serious about this' than holding it in a sausage themed board room? No, I don't know the answer to that one either.
Not sure how the hotel is faring as a business venture for Bobel, but if you're in the area check it out and please let us know how it is. It really does sound terrible to me and I'm not even vegan or anything like that.
For more of the same, check out this guy who only ate sausage rolls every day for 15 years. He'll probably be booking a room.