Despite several documented cases of Covid-deniers finding out the hard way that the virus is 100% real, it seems some people still don't get the message, like this dumbass over in Darnall, Sheffield.
Featured Image VIA
The video was live-streamed on Facebook earlier today, but it was soon deleted. Before the man licked the cash machine, he said into the camera:
Coronavirus, my arse!
One woman who saw the footage said it was the second cash machine the man had licked. She has reported the incident to South Yorkshire Police.
She told The Star:
He recorded it himself and put it on Facebook. He's now removed it, he was live streaming it. I think it's vile.
South Yorkshire Police confirmed they are investigating:
We can confirm that the content of the video has been reported to police and enquiries are ongoing.
A total of 98,531 coronavirus deaths have been recorded in the UK during the pandemic, with 592 reported yesterday. For some reason this data is still not enough to convince Covidiots out there to follow guidelines, or at the very least, not do brainless shit like lick cash machines.
I mean licking a cash machine is gross enough when we're pandemic-free, to do it now is just asking for trouble. Which might be just what this moron needs to realise that this thing is no joke. Not that I'm wishing Covid on him or anything, of course.
Anyway, he better hope he doesn't end up like the countless other Covid-deniers refused to take the virus seriously. Here's just a few:



And the ultimate before-and-after Facebook post: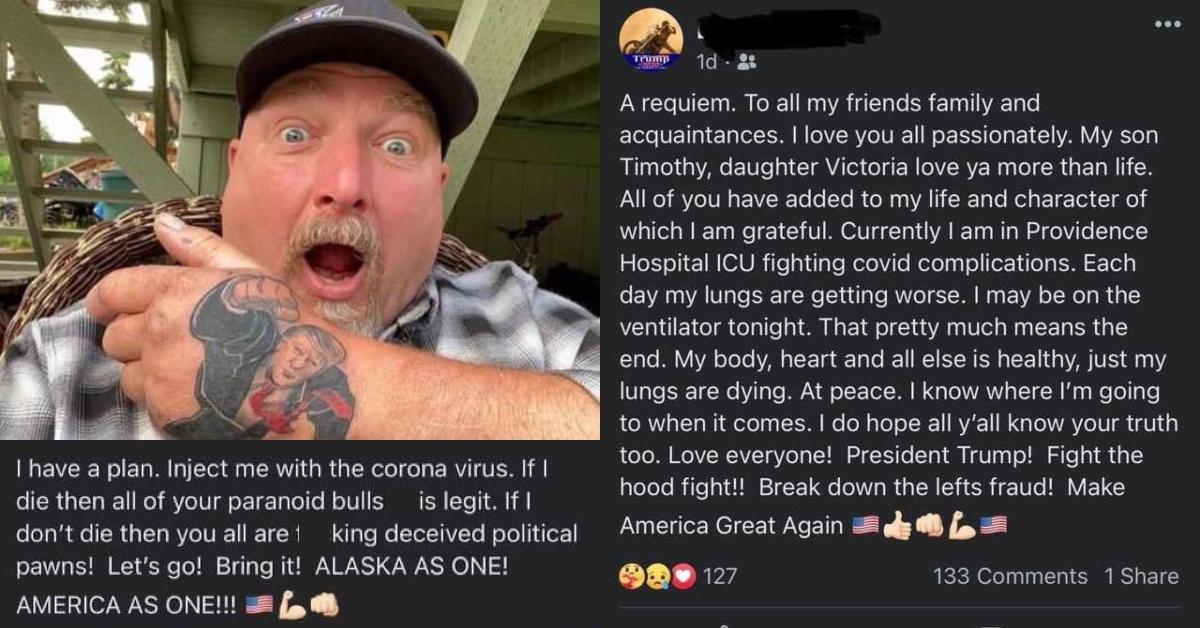 For the Covid-denier fined £200 for uploading 'empty' pictures of hospitals onto social media, click HERE. Not exactly conclusive footage, in any case.