Coronavirus news seems to flit between the completely terrifying and the completely idiotic at the moment but thankfully this story falls somewhere right in the middle of both of them.
Images VIA
With the increasing global danger that Coronavirus poses to the United States, the independent think thank known as the Council on Foreign Relations was planning on holding a roundtable conference on Friday in New York City under the title of 'Doing Business Under Coronavirus'. Unfortunately though, due the rapid spread of the disease, the conference has had to be cancelled in order to try and curtail its escalation in the city.
Guess nobody is gonna be doing business under the Coronavirus hey – including them. Ironic.
Here's what the official statement said:
There are currently no upcoming events. Please check back soon for new events.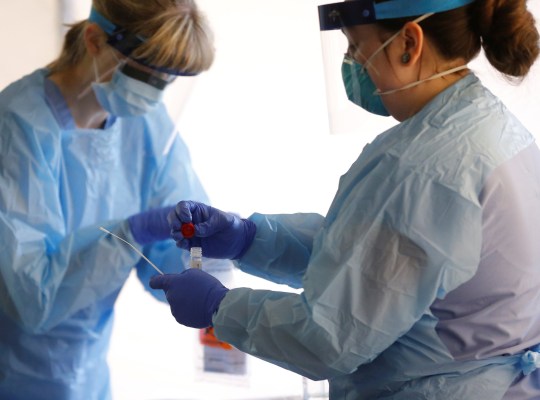 Kinda embarrassing that they didn't just say it was because of Coronavirus, but I suppose everyone is rinsing them about it anyway so they didn't need to diss themselves.
A whole bunch of other events all over the country have been called off due to the Coronavirus including the New York Auto Show, Coachella Festival and SXSW, with up to 50 major events countrywide being affected from March through April. I guess they're doing it right over there and nipping it in the bud before it gets any worse. Hopefully we won't be wishing we had done the same next week.
For more of the same, check out these two Twitter threads about Coronavirus in Italy from respected doctors. Back to the terrifying.