I don't watch Coronation street but I'm sure I've seen this guy's mug on TV before. His name is Chris Fountain, and he plays mechanic Tommy Duckworth on the popular soap. He also plays (in his own time) a YouTube rapper alter-ego by the name of 'The Phantom'.
[yframe url='http://www.youtube.com/watch?v=1ZmroqiRLBA']
As you can hear, the lyrics aren't very nice. Lines include: "I will fvck anybody up in the worst way/rape a bitch on her birthday" and "I'm a motherfucking demon, stab you in the face with a diseased needle".
☛ Underrated Rappers You Need To Know About: Rejjie Snow
Forget the fact he blatantly ripped the 'diseased needle' line off Eminem. That's not what he should be apologising for. Lyrics about murder and rape might be somewhat condoned when they come from Marshall Mathers and co. but not when they come from a non-rapper who's been on Corrie and Dancing on Ice, it seems.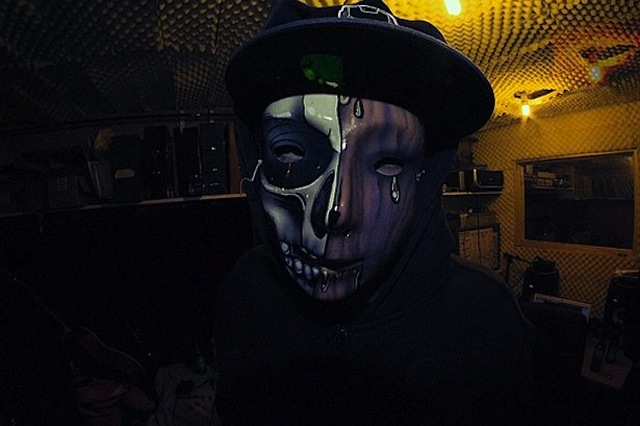 It was in fact The Sun who exposed Fountain's secret identity as "The Phantom" – who is/was a member of hip hop group West Yorkshire Cypher — and informed his employers at ITV.
"I would like to sincerely apologise for any offence I have caused", said Chris. "I am deeply ashamed by the lyrics and very much regret my behaviour".
☛ Next: Corrie's Ken Barlow Suggests Victims Of Child Abuse Bring It On Themselves
"The videos were made over a year ago when I was experimenting with music and I've not done anything like it since nor will I."
Fountain has been suspended from the soap.