UFC 196 looks like it's going to be at least half the event that it was touted to be as Conor McGregor currently doesn't have an opponent, as multiple sources are stating that Rafael Dos Anjos is being forced to pull out of the event after he broke his foot in training.
Although this hasn't yet been confirmed by Dana White and the UFC, it's all over the internet and sounds like it's true. If so, it will echo the actions of Jose Aldo, who pulled out of his first scheduled fight against McGregor 11 days beforehand last summer, even though the doctor cleared him to fight. Of course, McGregor goaded him about that in the build up to their eventual bout, which probably helped get inside Aldo's head and force the 13 second knockout.
Featured Image VIA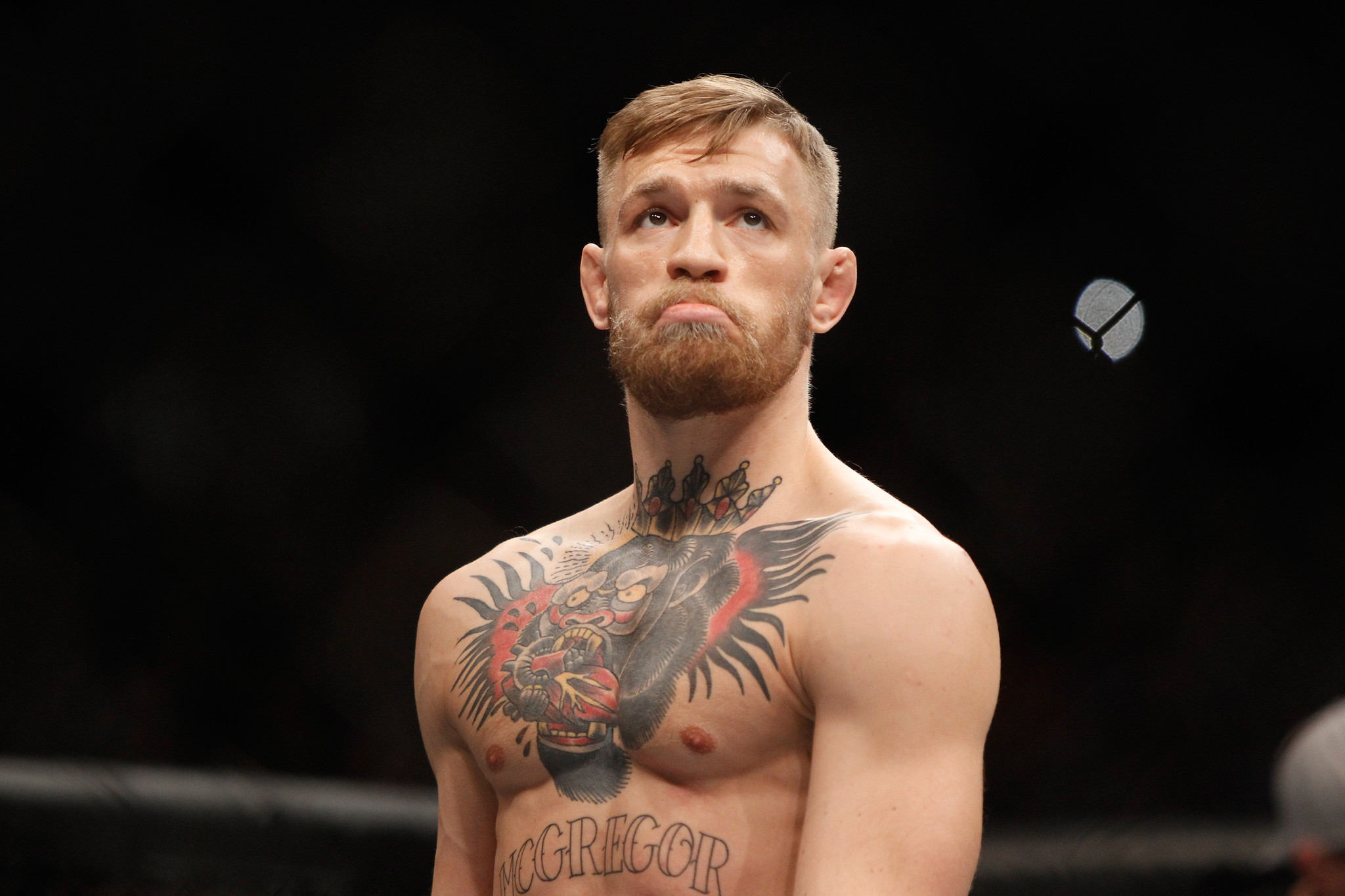 Image VIA
Last summer, the UFC was able to sort it out and get Chad Mendes in to fight McGregor at short notice, but it's uncertain whether they'll be able to find an opponent to sort it out this quickly. In any case, the bout will lose a lot of its pulling power because we were going to see McGregor attempt to become the first ever fighter in the history of the promotion to hold two belts at the same time.
Basically, another major screw up for UFC, but not one they could really help again. They should probably always have someone on standby for all these events in case somebody pulls out. Let's hope Anjos is just bluffing and it's a mind game psyche out, otherwise I'm sure Conor will rinse him even harder than he did originally if they actually end up fighting.