No doubt Conor McGregor has a pretty sizable collection of watches already, but his latest addition really is something else.
Featured Image VIA
Conor splashed £2.2m on a pair of Jacob & Co watches in Abu Dhabi ahead of his comeback fight against Dustin Poirier, including the £1.5m Rasputin.
Just a get a load of this thing:
Conor McGregor's new watch fucks pic.twitter.com/XatAO9A7fy

— Spinnin Backfist (@SpinninBackfist) January 14, 2021
Jeez, that might be the single most ridiculous accessory I've ever seen a human being wear. I mean how horny do you have to be to get a watch that shags on your command? Or is it just a reminder of what Khabib did to him back in 2018?
Here's a look at the other watch he bought –  the Astronomia Tourbillon Baguette: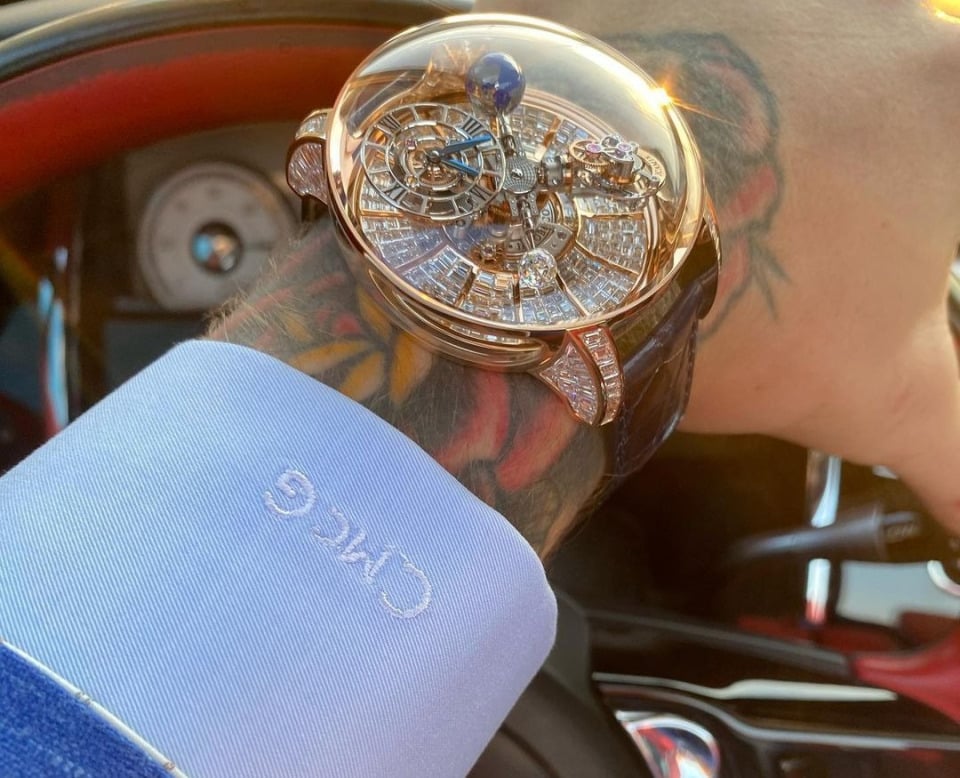 Guy's got so much money he doesn't know what to do with it, but hey, fair play to him. If there's anyone that can pull off a sex watch it's the Notorious Conor McGregor. Cheers for the demonstration on how it works, big man!
McGregor Vs Poirier 2 takes place on January 2rd at UFC 257.
Earlier this week, Poirier was caught off guard when Theo Von asked if he would kill Conor McGregor when they fight:
That question caught Dustin off guard #UFC257 pic.twitter.com/T2VJykc3wU

— Borrachinha Depot (@FullContactMTWF) January 8, 2021
Let's hope it doesn't come to that.
P.S. If you're planning on illegally streaming the fight, keep in mind Dana White's comments from last week.