Having abruptly retired from the fight game (again) last month, it looks as though Conor McGregor is living his best life down on vacation in the south of France as he celebrated his 32nd birthday on the weekend.
Featured Image VIA
I mean what better way to ring in your birthday than by blasting some Biggie and smoking a joint on the beach with family and friends:
But wait! What's that white line between Conor's fingers?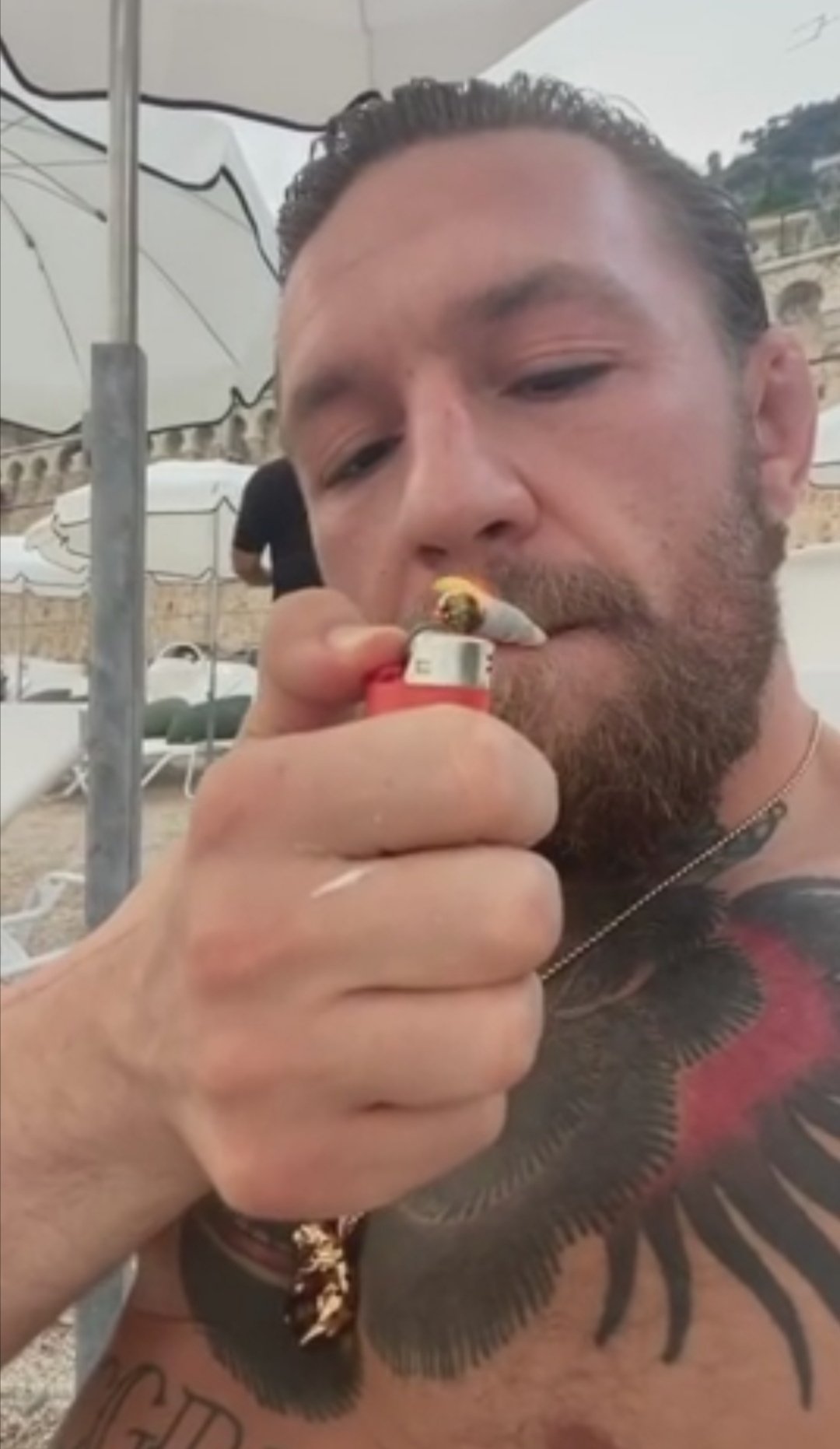 Weed and coke on the beach in the South of France? Living the dream. No doubt had a bottle of Proper Twelve whisky within arm's reach as well just in case he wasn't feeling blitzed enough on his birthday. He's even got a personal assistant frantically rushing to pass him a lighter whenever he wants it. That's when you know you've got it made.
Come to think of it, could Conor McGregor smoking a spliff be his way of confirming his third and final fight in the Nate Diaz trilogy? Let's hope so because love him or hate him I'm sure everyone wants to see Conor McGregor back in the Octagon at least one more time.
To watch Conor McGregor eat a bunch of dead bees out of a jar, click HERE. I'm not so sure the retired life is agreeing with him…