Say what you want about Conor McGregor, he knows how to get people riled up – but he might have gone too far with his latest tweet after he was accused of racism and Islamophobia after calling arch rival Khabib's wife a towel.
Images VIA
McGregor posted the following tweet on his Twitter a few hours ago and swiftly deleted it after 15 minutes, but the damage had already been done as it was liked, screenshotted and retweeted a whole bunch of times. It features a picture of Khabib and his wife, presumably at their wedding ceremony where she's wearing some kind of veil over her head (please don't have a go at me for being racist, I don't know what is going on here and trying to be respectful!), and Conor simply calling her a towel. Ouch.
She is actually way better looking than a towel, as you can see in the picture below – which is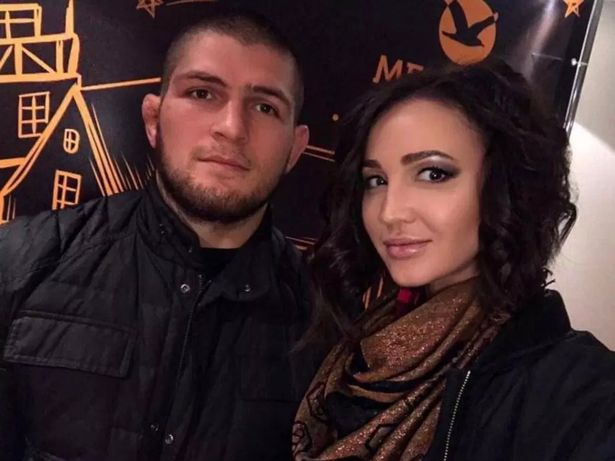 Anyway, Conor swiftly deleted the tweet but the backlash had already begun, with many people calling him a racist and Islamophobic for insulting the religious traditions that governed Khabib wedding. It isn't really that cool is it, but it's probably going to increase the tension between the two even more and make more people tune in for the rematch when it inevitably happens and that's what it's all about. Not sure if using racism as a tool to achieve that should be acceptable, but I guess if the UFC make the match up then they're condoning it and it will probably continue. Great.
Interestingly, Khabib has never revealed his wife's name and keeps her and his two children completely out of the limelight. Kind rate that to be honest, but it's gonna sting when someone calls her a towel isn't it? Conor is gonna get a hell of a beating next time those two end up in the Octagon again.
For more of the same, check out this video highlighting all the times Conor cheated in his fight with Khabib. Not looking good for him in the future.