It's one of the most anticipated fights in UFC history, and it's now been confirmed that Conor McGregor will return to the Octagon to fight lightweight champion Khabib Nurmagomedov.
Featured Image VIA
Dana White rubbished reports that the fight could take place in Russia, insisting it will happen in Las Vegas.
McGregor is currently busy in court waiting for his assault and criminal mischief charge to be resolved. However, it's expected he will avoid prison time and be back fighting 'before the end of the year'.
Khabib had previously said about fighting McGregor:
I want to fight McGregor; the fans are also waiting for this fight. I hope that Conor wants this fight

He talked a lot but for some reason, as soon as it came down to real negotiations about the fight, he fell silent.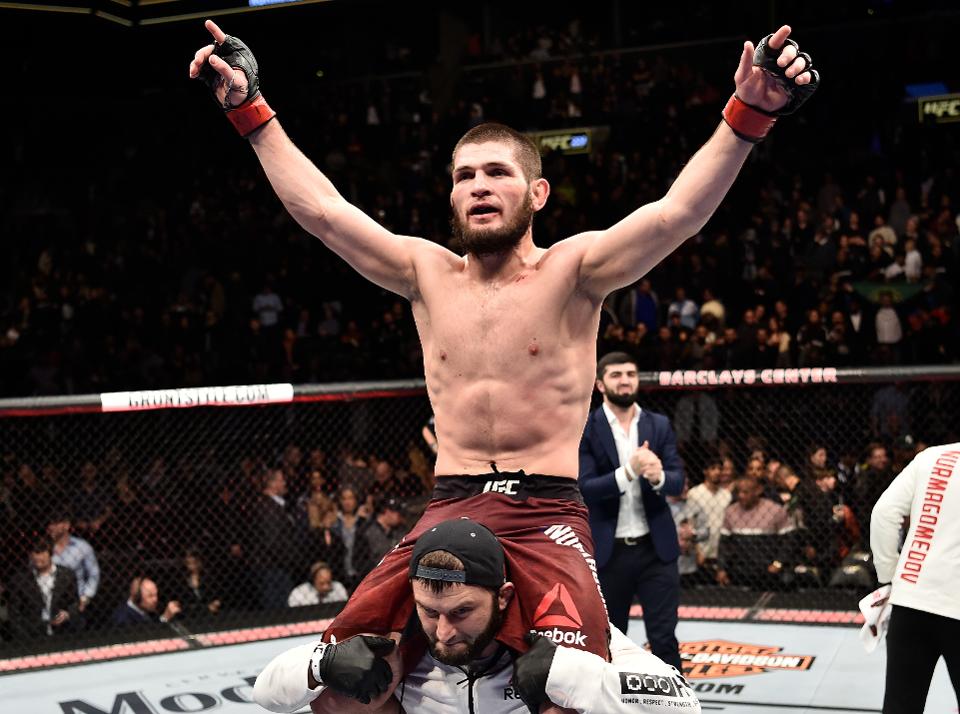 The UFC are due to hold their first event in Russia on September 15, but there are two more PPV events scheduled for 2018 in Vegas – UFC 229 on October 6th and the final PPV of the year on December 29 – it's possible McGregor/Khabib could headline either.
What a fight this could turn out to be. Khabib is an absolute psycho who is legitimately not afraid of anyone. McGregor is set to be tested in ways he's yet to be tested in the Octagon.
Here's a pretty good (unofficial) hype video someone put together:
To watch two kangaroos battle it out MMA-style, click HERE.