Conor McGreogr was in the headlines overlier this year after punching an old man in the face at a Dublin pub for refusing to try his whiskey and he finally faced his day in court today where he decided to plead guilty.
Images VIA
A judge then ruled that McGregor would have to pay just £860 compensation to his victim Des Keogh, who declined to give a victim impact statement and sounds as if he just wants all this kerfuffle around the incident to go away and just be left alone. McGregor said the following during the hearing: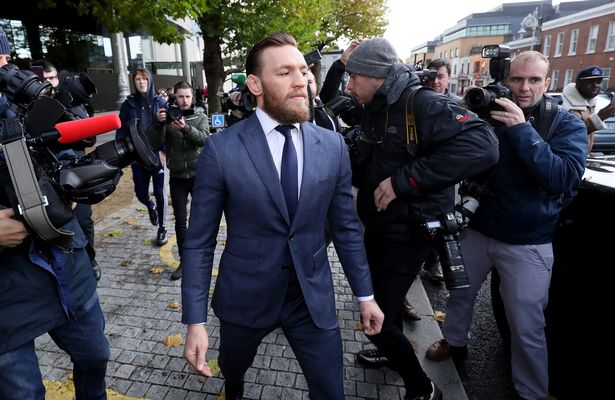 I have apologised to Mr Keogh and his family and he has accepted by apology.

I assure you nothing of this nature will happen again regarding me.
Hmmm not sure if we can believe that considering how much crap the UFC fighter seems to be getting himself into all the time. It was also interesting to hear during the court date that he has 18 previous convictions ranging from speeding to assault back in 2009. No way is he staying out of trouble despite what he's saying out there.
For more Conor McGregor, here he is announcing his UFC return. Let's see what happens with that.