There's been a lot of talk this week about Conor McGregor's press conference in Moscow and just what he was planning on announcing, but we can now confirm that he has indeed announced what everyone wanted: his return date to the Octagon.
Featured Image VIA
McGregor has stated that he will be fighting again on January 18th and it looks like it's going to be taking place in Las Vegas at the T-Mobile Arena, rather than in Dublin or Moscow as has been previously rumoured. As for his opponent, McGregor didn't offer us any clues on that either, instead saying the following: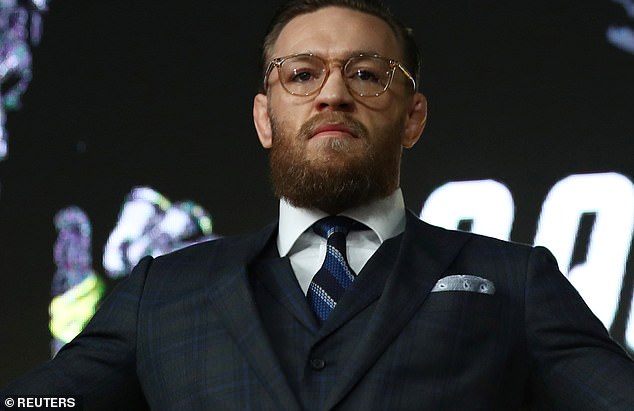 I am going to go through the entire roster like a chainsaw through butter.

 I don't give a f*** who it is.

The fight is 12 weeks this Saturday. I go into camp from this tour and you will not see me until I go to fight.

My family motivates and inspires me. I want to show them what hard work can do.

As for Khabib, it will happen. I am not waiting around for that man, he is a known pull-out.

You can run but you cannot hide. He ran out of the press conference in Moscow last week. It is in his nature. Trust me I am coming for him.

Where is he now in this country? I fly in, he flies out. Typical.
Charming as ever. Candidates for his opponent include a whole multitude of people – including Dustin Poirier, Justin Gaethje, Donald Cerrone, Ben Askren and Nate Diaz –  and to be fair anyone in the UFC is probably gonna wanna take that fight because you're gonna earn a shit load of money if you do. It's not like he's going to be short of suitors by any means here. Excited to see what happens here.
For more of the same, check out someone else accusing Conor of sexually assaulting them. That's not a good look that keeps coming out.