Actor and comedian Tony Slattery bravely appeared on today's episode of This Morning to open up about his struggles with alcohol and cocaine addiction.
Images VIA
Speaking to Phillip Schofield and Holly Willoughby, Tony – who made a name for himself on the improvisation show Whose Line is it Anyway? – revealed how he struggled with fame and had unknowingly been battling with bipolar disorder over the years.
It was his first interview in 14 years and a candid one to say the least. He admitted to drinking two bottles of vodka and snorting 10 grams of coke every day at his worst, which is what led him to decide to get a toxicology report on the drugs he was pumping into his body.
Anyone who's prone to a few nose beers at the weekend will likely be horrified at the results. What Tony discovered was that the substance he'd been taking was only 5% cocaine, and was found to contain glass as well as animal and human faeces. Grim.
One of the reasons Tony said he self-medicated in this way is because of the job:
A lot of people get into drugs because they come off after all this adrenaline and where do you go?
In addition to speaking about a Millennium party he held in a London warehouse (where everything got a little out of hand and the river police had to drop by), Tony explained that he had no concept of how to look after money.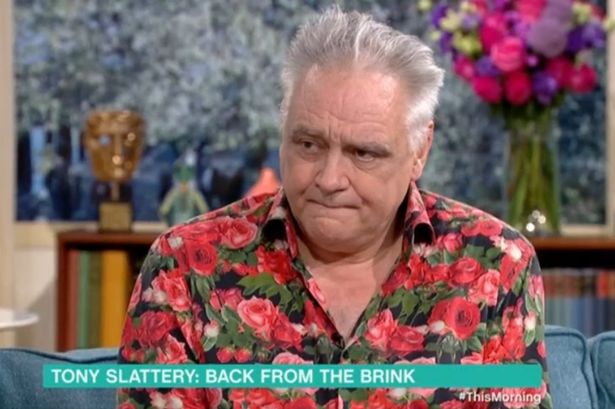 Behind the sofa [his mum found] just a bundle of scrunched up cheques to the value of £160,000.
Poor guy. Since then, Tony has been diagnosed with bipolar and it looks like he's cleaned up his act. He's even making a comeback at the Edinburgh fringe. Hats off to him – here's hoping he remains on the wagon and doesn't go snorting any more poop.
For more on why cocaine is a hideous drug that is cut with all kinds of crap (metaphorically and literally), click HERE.