The 21-year-old man (looking more like 41) who slaughtered 10 people in a supermarket in Colorado has been described by his brother-in-law as a 'stupid loner who has never had a girlfriend and lives in his parents' basement'.
Featured Image VIA
Ahmad Al Issa is in custody in Boulder, Colorado, charged with ten counts of murder after gunning down ten innocent shoppers at the King Soopers supermarket. He will make his first court appearance this week following the tragic events on Monday in which he indiscriminately opened fire at a group of people.
In the wake of the massacre, Al Issa's brother-in-law, Usame Almusa, spoke to The Sun about Ahmad's introverted lifestyle:
He was a loner, just sitting to the side, not with us. It was strange.

He lived with his family and lived in the basement at their home. He works with his family, his brothers, at their restaurant.

There was never a girlfriend and not many friends. He has a reputation for being stupid, not smart.

He was not like a proper Muslim, I don't know what kind of Muslim he was. He did not go to the mosque I go to.
The rest of Ahmad's friends, family and former high school classmates echoed those sentiments, describing him as 'paranoid', 'anti-social', 'violent' and having the temperament of 'a demon', according to one old acquaintance.
It seems Ahmad would also get wound up over politics, with his social media history showing a strong disdain for Donald Trump and islamophobia: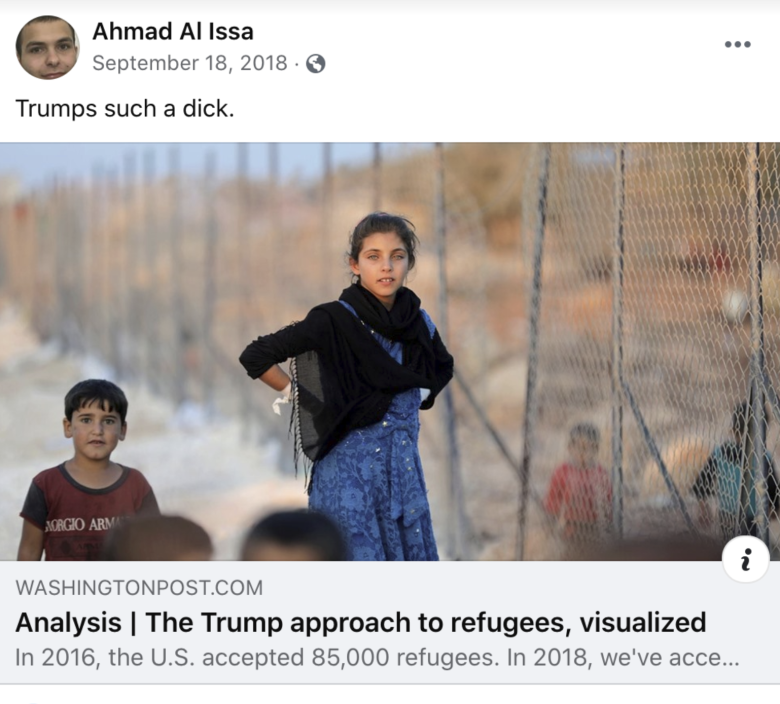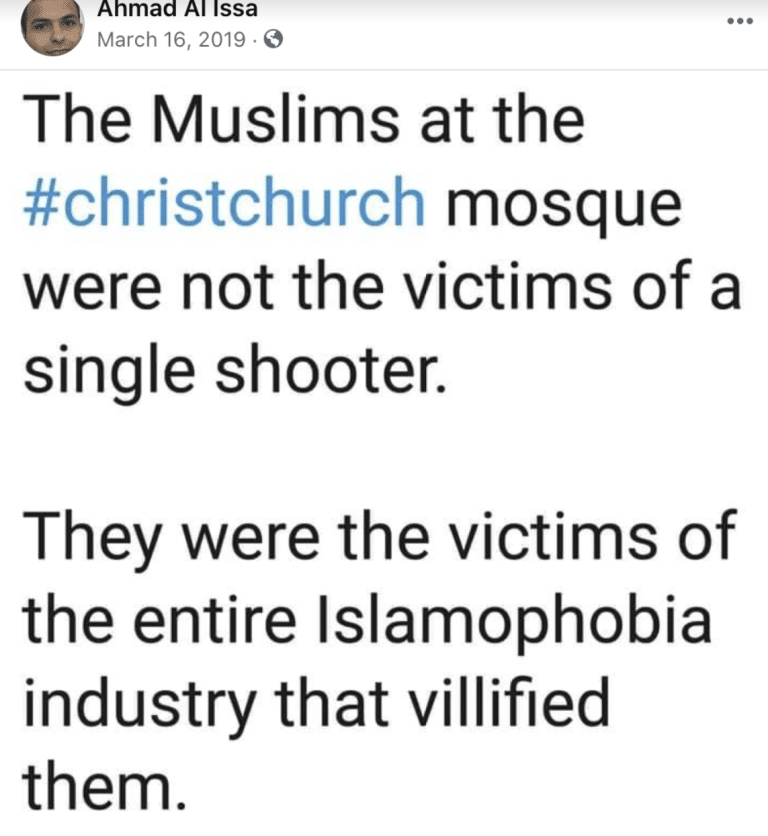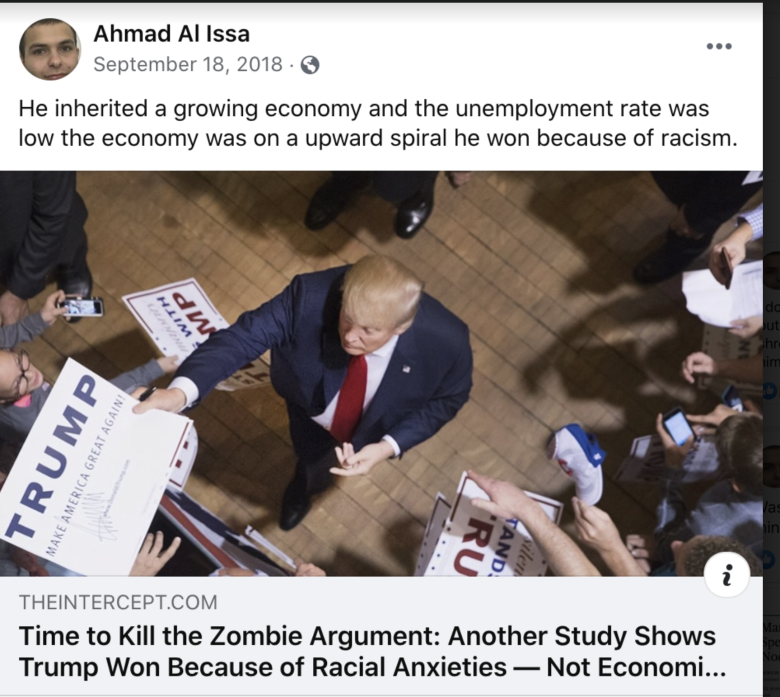 Unfortunately, it seem he didn't follow his own advice when sharing the following post on the virtues of Islam and how to be a good Muslim: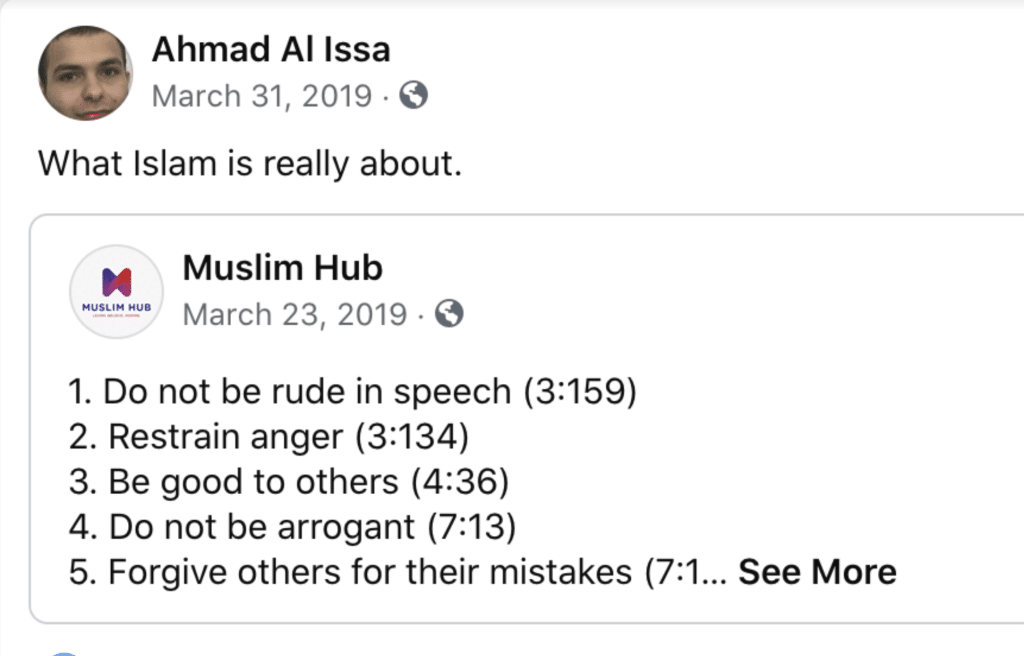 Not sure I'd be counting on #5 if I were him, as I'm pretty sure forgiving others for their mistakes doesn't include shooting 10 random people to death in the latest American mass killing.
The only question now is what Ahmad's motive was exactly. Was it religiously motivated? Or is he just another mentally deranged incel who finally snapped and decided to do something unbelievably horrific just to get noticed for once in his life? Given the insight offered by the people who knew him somewhat, I'm leaning towards the latter.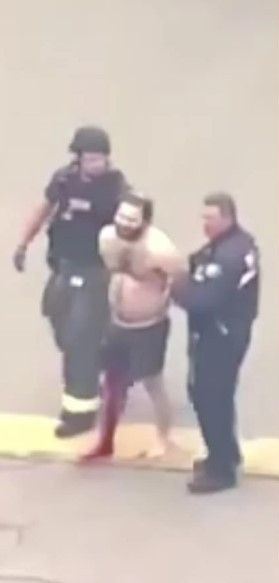 Here are the victims' names:
Denny Stong – 20
Neven Stanasic – 23
Rikki Olds – 25
Tralona Bartkowiak – 49
Suzanne Fountain – 59
Teri Leiker – 51
Ofc Eric Talley – 51
Kevin Mahoney – 61
Lynn Murray – 62
Jody Waters – 65
RIP to them all, and thoughts & prayers with their friends and families. I know we say this every time but it might be a good idea for America to reconsider its gun laws, and also invest in the betterment of mental health services and identifying those who need them. But we all know that's not gonna happen anytime soon.
To watch a news reporter barely react as a police shooting breaks out behind it, click HERE. 'Murica.