Is there an office of drug statistics that keeps track of cocaine sales? I don't know, but according to the Metro, cocaine sales are set to hit record highs this week as punters return to pubs and socialising properly with their mates.
Featured Image VIA
Metro spoke to 'David, a salesman from Birmingham' who says he was shocked by his dealer's demands when he asked if he would be around on Monday afternoon:
I couldn't believe it when he told me I would have to book a slot on Monday because he is going to be so busy.

And then he told me he would not bother dropping anything off lower than two grammes, which is £80, this is shaping up to be one of the most expensive Mondays of my life already, but I can't wait to be out with my mates on the lash again.

I can't really have cocaine at home because I live with my missus and kids so I can't wait to get out the house and blow the money I've saved in lockdown.
Birmingham cocaine dealer 'Pops' told Metro he is expecting the busiest week since England's heroics in the World Cup in 2018.
I've had so many people phone me about Monday I have had to tell them to book a ten-minute slot because I do not want to lose out on sales.

Next Saturday will be absolutely mental, I've already got another runner booked in to cope with all the sales. People want to get on it, and as soon as they see their mates for the first time this year they will be ringing off my phone.

People have still been buying coke during lockdown but the pubs being closed means I've missed out on all the sales from those sessions which are unplanned when people bump into each other.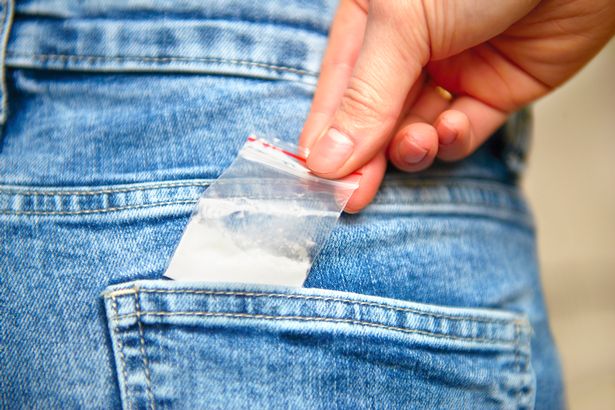 A Midlands dealer further up the supply chain confirmed he had seen a spike in sales in the last week:
We've not been shifting as much during lockdown but then again our supply has been cut too because it is harder to get stuff into the country when so many imports have ground to a halt.

However, this last week our normal dealers have been asking for three or four times as much as they have been because the pubs are reopening.
Carrie, a restaurant worker in her twenties, also spoke to the site:
I've not been able to work or go out, so when my first wage lands I'm going out with my friends and ordering the coke beforehand.

I've kept away from the illegal raves and done the right thing when it comes to social distancing and isolating so I deserve to get smashed.
Indeed you do, Carrie. Indeed you do! Sounds like it's gonna be a hell of a week, and especially a hell of a weekend, all around the UK. And that's just Prince Philip's wake! Well, except for Charles – everyone knows he prefers ket.
Anyway, good to see the UK continue this trend of supporting small businesses, but it looks as though you're going to have to call your dealer early if you want to avoid the risk of missing out. No doubt everyone will be enjoying the coming week responsibly and abide by all social distancing/group limit mandates with all this marching powder flying around. Big up all the drug dealers and cokeheads taking time out of their busy schedules to talk to Metro.co.uk about the big week ahead. That's what you call journalism right there.
To watch a Colombian prostitute snort cocaine off a guy's ass, click HERE. Why not eh?