Get a load of these beauts strutting their stuff around Liverpool right now at the Grand National.
Featured Image VIA
Taking naps on the pavement, flashing their butt cheeks, nailing the fake tan look… it's all part of the festivities at Aintree this weekend: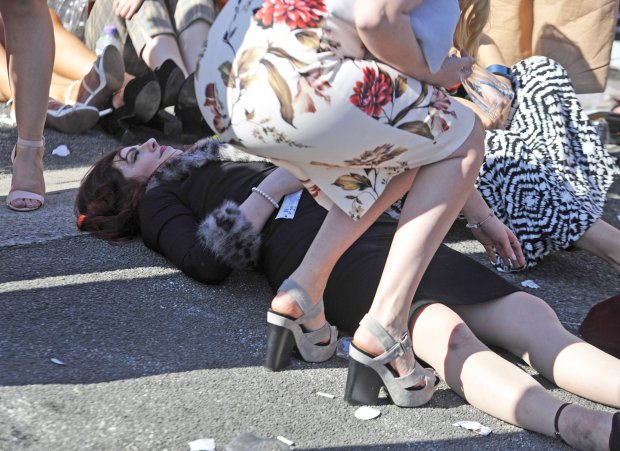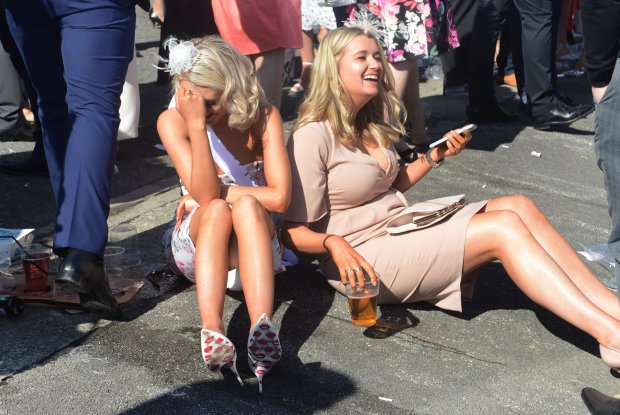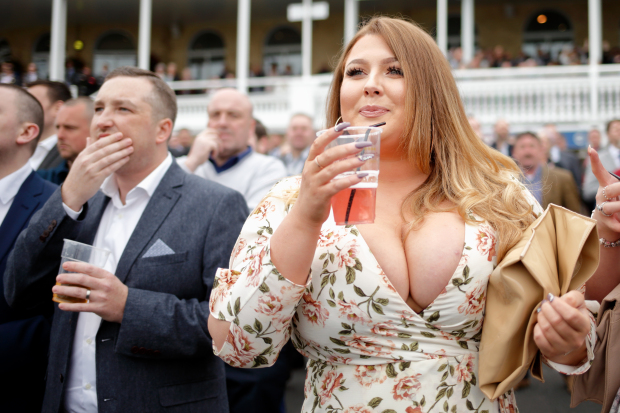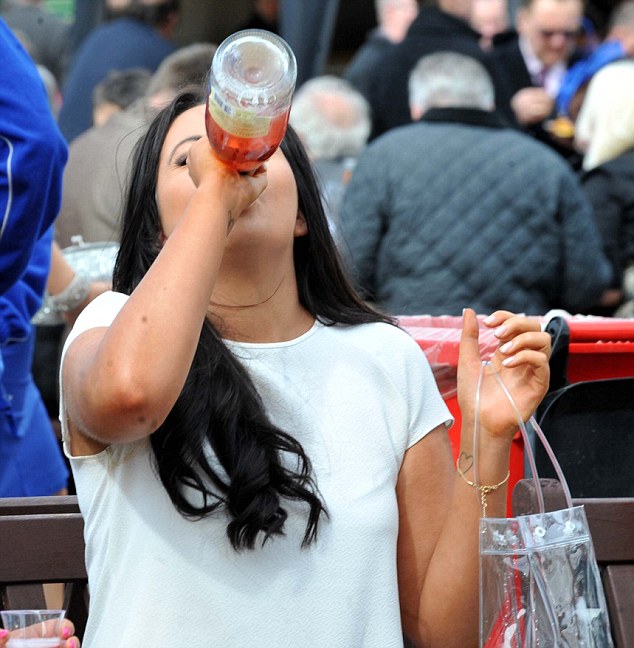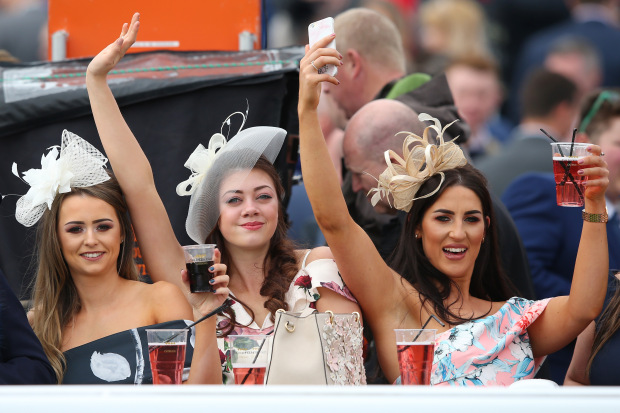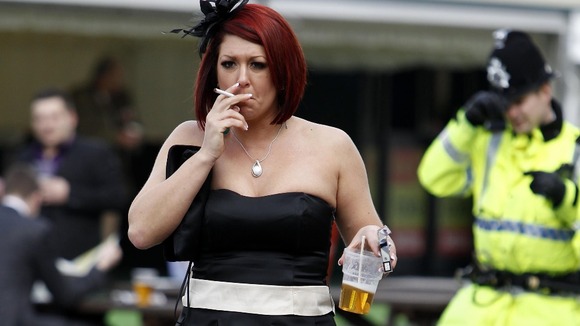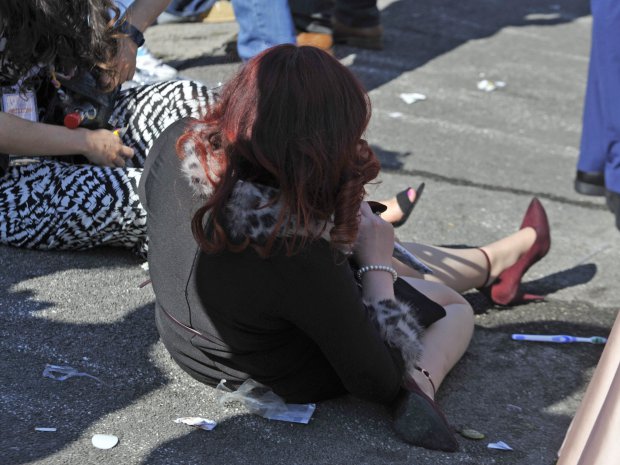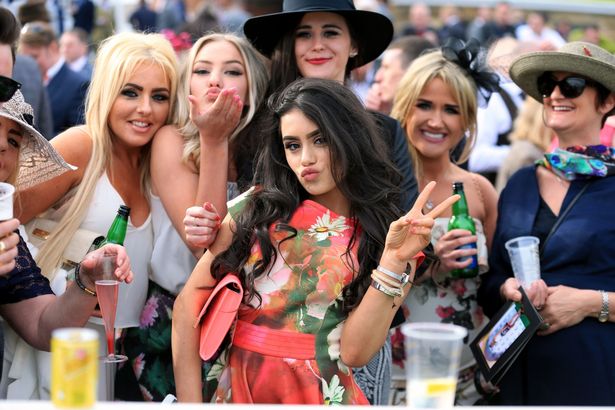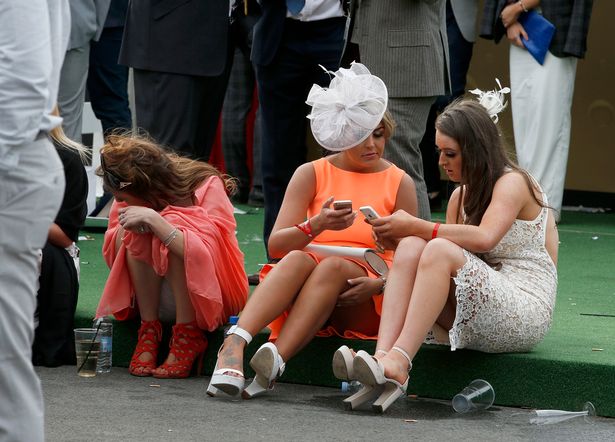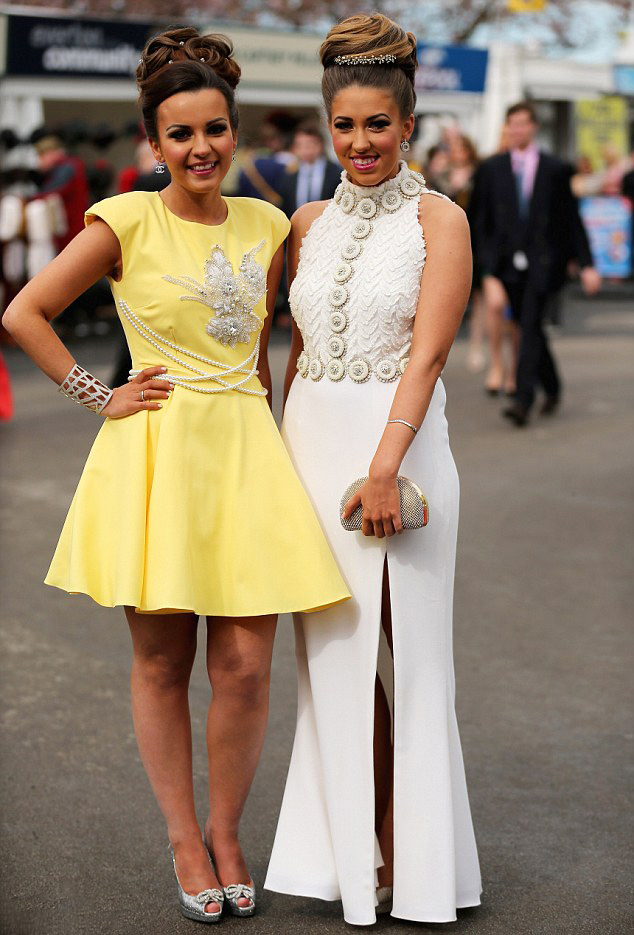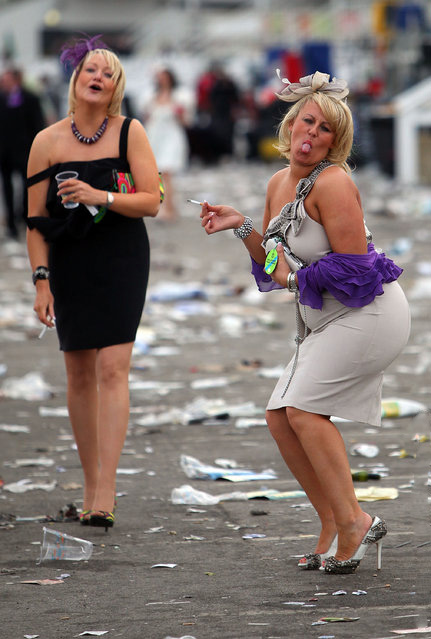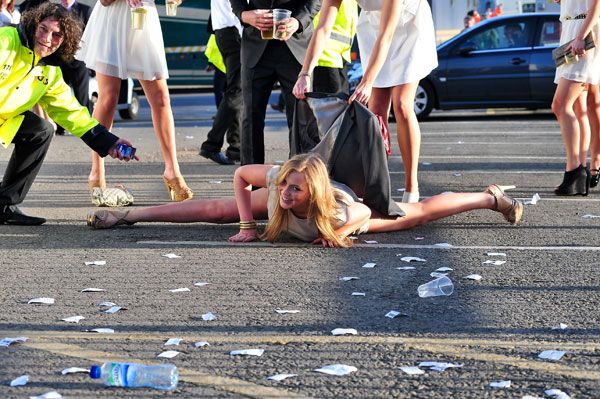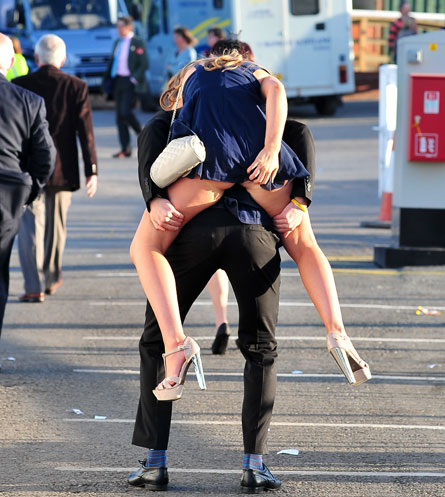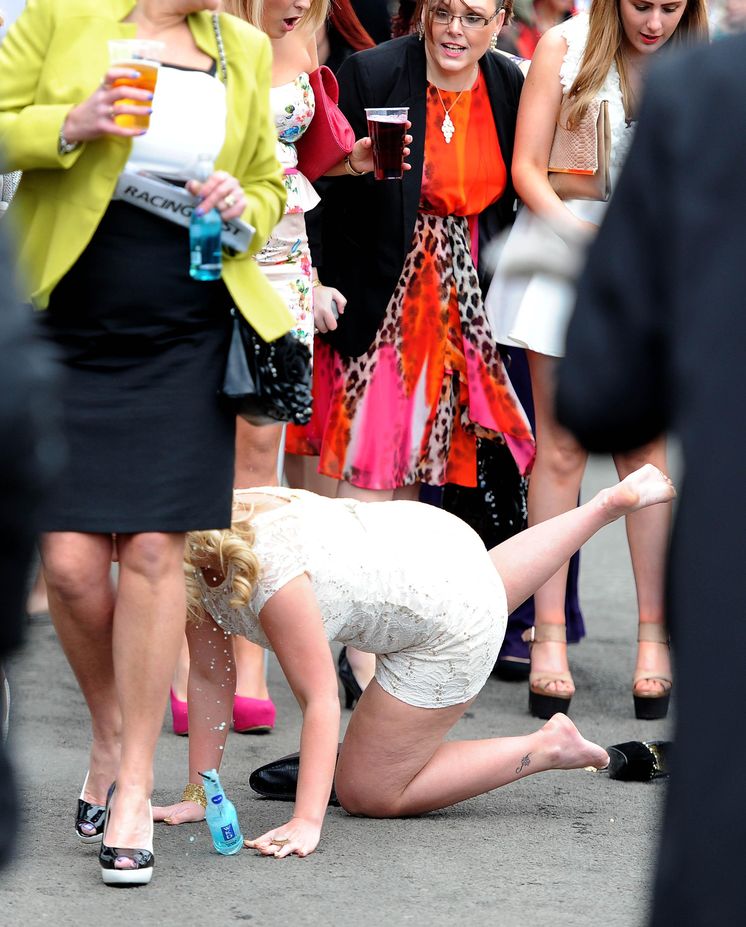 Not being judgemental here, these ladies look like they're having a smashing time! It's just fun to crack jokes about this stuff. Nothing and I mean nothing screams class like buckling over and scraping your knee on the floor while a bottle of WKD smashes to the ground beside you.
Obviously men can be classless drunks too – get a load of this guy receiving the ultimate comeuppance after starting trouble in a bar.