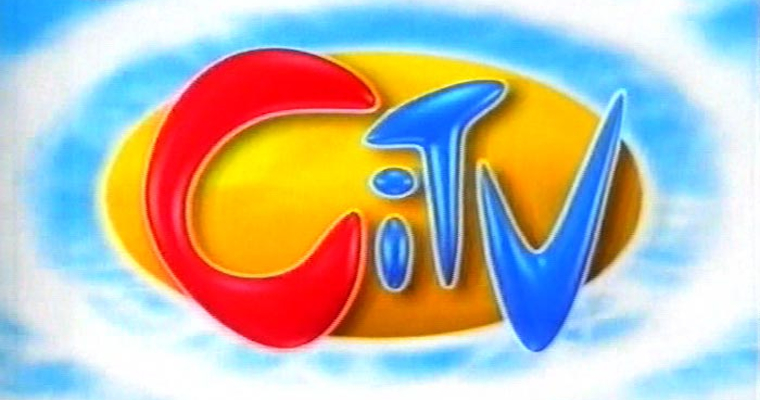 So the other day I was checking my twitter feed and my good pal Juma Phist was talking about how he was really excited about the CITV Nostalgia Weekender this weekend. I had no idea about this and obviously had to check it out as most of my afternoons after school as a primary school student were spent watching shows on either CITV or BBC after I got home. I probably would have continued this habit well into junior school too if it wasn't for the fact that I had to commute for an hour each way to get to my secondary school. Major bummer. Still, it meant I got to chirpse girls on the train ride so it wasn't all that bad.
So yeah, CITV was probably my favourite out of CITV and BBC – especially when I was younger before I got into those hard hitting children's dramas on BBC like Grange Hill and Byker Grove (although CITV did have Press Gang and Children's Ward which were almost as cool, but only really because Dexter Fletcher and Julia Sawalha were in Press Gang. I wanted to write about them but I don't really remember them well enough so sorry about that) – and a bunch of them are going to be on the CITV channel this weekend. Unfortunately the CITV channel only seems to run from 6am to 6pm so I'm not sure if I'm actually going to see any of it after I go to a house party tonight unless I stay up until 6am, but chances are that being that wasted and toking on a joint would probably enhance my enjoyment of the shows that they're going to show anyway. Here's a quick look at some of the highlights of the weekend, with YouTube clips where I could find them so if you've never seen these shows you have some idea of what you're getting yourself into.
Art Attack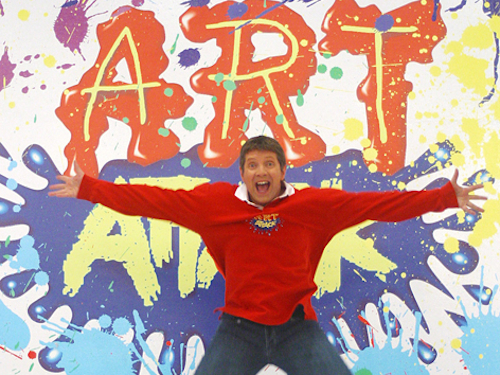 This is an Art Attack. This is an Art Attack. THIS IS ART ATTACK! Doo doo doo doo doo DOOO doo doo doo doo WAAAH! What an awesome start to a show and what a great character The Head was. If you haven't seen Art Attack it's basically an art show that encouraged kids to make crap for the house out of every day items or whatever and was presented by Neil Buchanan who wore his trademark red sweater and absolutely killed it each week with the 'ones that he made earlier.' Incidentally, Neil Buchanan is now a heavy metal guitarist. No joke. The Head was a head that lived in an art gallery and would always criticise Neil's latest Art Attacks and then laugh loads and wave his head from side to side. It was great. The best part of Art Attack was when Neil Buchanan would just do a MASSIVE art attack because his flight had been delayed for 100 hours at the airport so he would make a giant picture of a plane out of his luggage or something. It ruled. Here's one he made of a 1920's gangster out of old newspapers with a really cool soundtrack. Apparently Art Attack is STILL ON on the Disney Channel but if you want to catch it this weekend then it's on at 12.25 on Saturday.
[yframe url='http://www.youtube.com/watch?v=Esig5i71g3Q']

Knightmare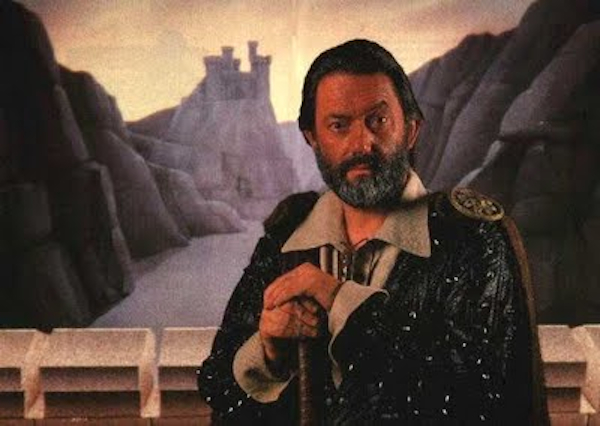 Knightmare was undisputably my favourite show when I was growing up. I guess maybe this was where I slowly began my path in life to being a complete geek. If you never watched Knightmare then you completely missed out because it was completely awesome. Basically one guy had to put this helmet on and go into this virtual reality medieval world and try and complete some quest. He couldn't see anything except what was directly in front of him and so his three advisors – who were in some weird castle with the gatekeeper or whatever the name of the presenter was – had to direct him and tell him what to do during the quest. If this sounds retarded it's because it was, but for some reason it worked. I have no idea what this reason was but it was just the coolest and most badass show, and even watching these dumb repeats I still think it was cool even though I don't think there is any way that it could work today. Here's a random clip I found on YouTube from it. BTW I don't really have a clue what's going on it but that kinda makes it more fun:
[yframe url='http://www.youtube.com/watch?v=33G9h148Roo']

Easily the best thing about Knightmare was how utterly impossible it was and I think during all my time watching it I only ever actually saw one team complete it. There were so many times where the advisers would be trying to direct the guy in the helmet away from some obstacle or some real life character and because the guy couldn't see anything (and it also doesn't seem like anyone back then knew the difference between their left and their right either) and he would just run straight into them or fell off a cliff or something.This would happen SO MUCH. Like the team would be absolutely killing it and then lose it in a moment of madness like this. I guess kinda like how video games were back then. Here's a clip that illustrates this point beautifully – SIMON, SIDESTEP TO YOUR LEFT! If you wanna catch Knightmare it's on at 2pm on Saturday and Sunday:
[yframe url='http://www.youtube.com/watch?v=ciIfcYwI6Ps']

☛ More: Art Attack – How To Draw A Cock