It's not been the easiest ride for Quentin Tarantino with his new film The Hateful Eight. First he said he was going to cancel it because the script got leaked. Then he had issues with Disney managing to fuck up his screening due on Christmas day at the famous LA Cinerama Dome.
Unfortunately for Tarantino, it now it appears the film won't be playing at major UK cinemas including Cineworld and also independent chain Curzon. This is happening despite Cineworld actually advertising The Hateful Eight as one of its upcoming films.
Surely this news is not going to be received lightly? Cineworld is one of the biggest UK cinemas and I reckon that's a massive amount of revenue lost from the cancellation.
When asked on Twitter, the cinema chain said:
Sadly we haven't been able to come to an agreement with the distributor which means it won't be shown at Cineworld.
Pretty vague no? Curzon gave a little bit more information and said that they would not be screening the film because it was only available on 70mm.
The company said:
We love a Quentin Tarantino movie but it is with great regret that we will not be showing The Hateful Eight from Friday 8 January.

On this occasion, the distributor has chosen to screen the film only in 70mm in the West End and in selected venues nationwide.
Thankfully the UK distributor of the film shed some stronger light on the situation and said that Cineworld were unhappy that The Hateful Eight had been booked into the Odeon Leicester Square for an exclusive 70mm Ultra Panavision presentation, and specifically that they would therefore not be able to play the film at their Picturehouse Central venue.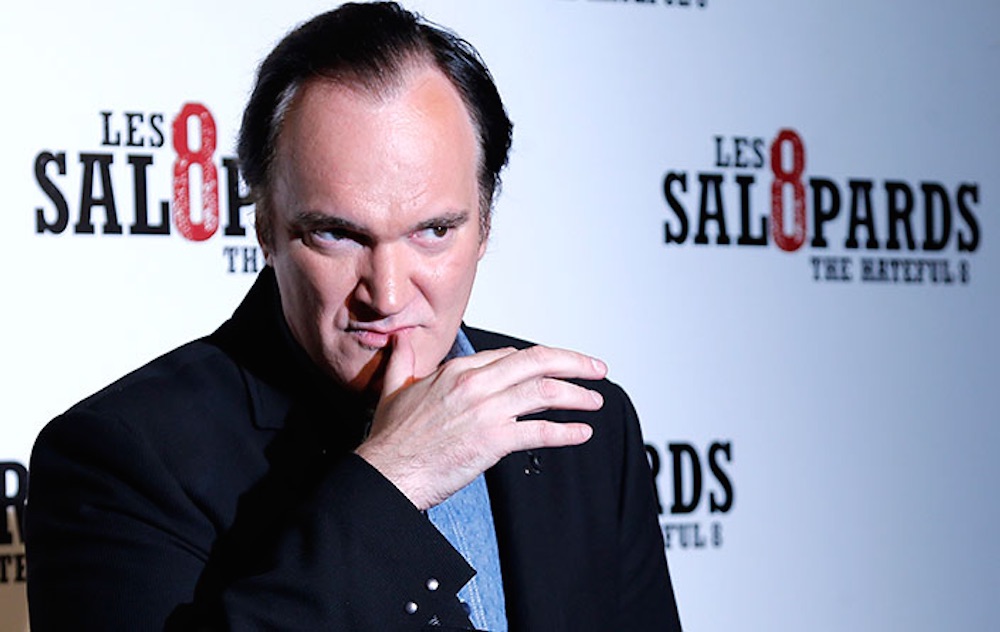 They commented:
Due to the special facilities required for the unique 70mm Ultra Panavision presentation we needed the largest theatre and screen possible in the West End and the Odeon Leicester Square was the natural choice.

The technical elements and costs involved with this special presentation meant that this would need to be the exclusive West End venue. The Odeon Leicester Square seats 1680 and Picturehouse Central only seats 344 so clearly this was not a viable alternative.
Ouch, seems like a bit of bitterness going on here. I wonder if Tarantino is going to kick off about this one?