The topic of Christian Domestic Discipline (often manifested in the act of a husband spanking his wife) has been on everyone's lips recently. Sexy, I know. Hardcore Christians are becoming really fun lately.
☛ Next: What Girls Think Of The Word C*nt
I had to try not to get too excited though. Christian Domestic Discipline is defined on one CDD website as "an arrangement between two adults who share the belief that the husband is the head of the household and with that position comes the right to enforce his authority." Right. That actually sounds kind of boring, particularly misogynistic and definitely weird.
While admitting its "erotic nature", CDD advocates insist that there are no elements of BDSM involved. This is just a good, clean spanking of a "misbehaving" grown woman.
☛ Next: Check Out The Winner Of The 2013 Air Sex Championships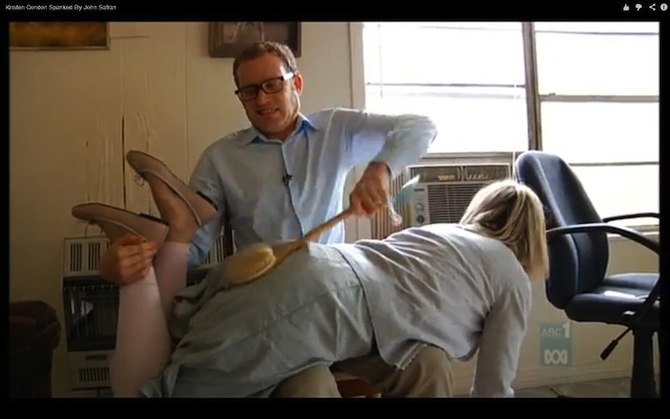 I'm not some feminist either. I'd love it if Lil B came to my house and called me a bitch. It could turn out to be a really great story. Sure, I'll admit I don't wear a bra except to work but it's just because I find them extremely uncomfortable, not because society wants me to as a woman. I just find it immensely strange that a grown woman (or anyone) is okay with a grown man spanking said woman, especially within the context of "Christian Domestic Discipline".
Looking at my own relationship I can't imagine reservedly calling to my boyfriend; "Eric, I'm sooo sorry. I put way too much milk in your tea. I'll bring in the paddle". A paddlin' should not occur. Someone should make a new cup of tea. It's fine.
☛ Next: To Spank Or Not To Spank? A Look At Our Turn Ons And Turn Offs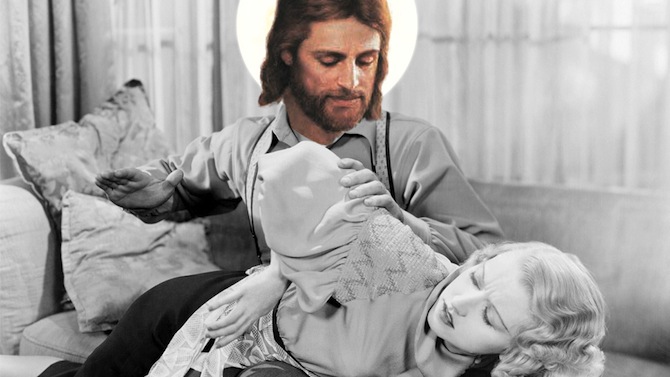 An article on one website by the extremely astute "No One" mentions how a husband should engage in "God mirroring" or "practical godliness" – in other words, he should follow God's methods of asserting authority. Basically in the realms of marriage, the husband is God.
Biblical chastening means more than just a good ol' whipping with a hairbrush or whatever these people do. It denotes training and includes such terms as: to teach, instruct, correct, discipline, educate and learn. Sounds extremely enlightening and very patronising.
Maybe this is just devout Christians attempting to find a way to explore a fairly standard modern day fetish without wanting to appear perverted or sinful. It's probably just an attempt to justify their kinks that they can't admit they have. But if they did, they'd most likely get a spanking. It's win-win.
☛ Next: Pork-Laced Bullets