Rush Hour was one of the greatest and most loved action comedy movies of the 1990s, so much so that that it spawned two sequels and it looks like it's gearing up for a third according to its two stars Jackie Chan and Chris Tucker.
Featured Image VIA
Jackie Chan spoke last year about how he was on board with the project, but how it's existence depended on whether Chris Tucker agreed. Here's what he said:
For the last seven years, we've been turn[ing] down, turn[ing] down the script, but yesterday, we agreed.

The script, probably at the end of this month, will have a second draft and next year, [we'll] probably start.

If… Chris Tucker agrees.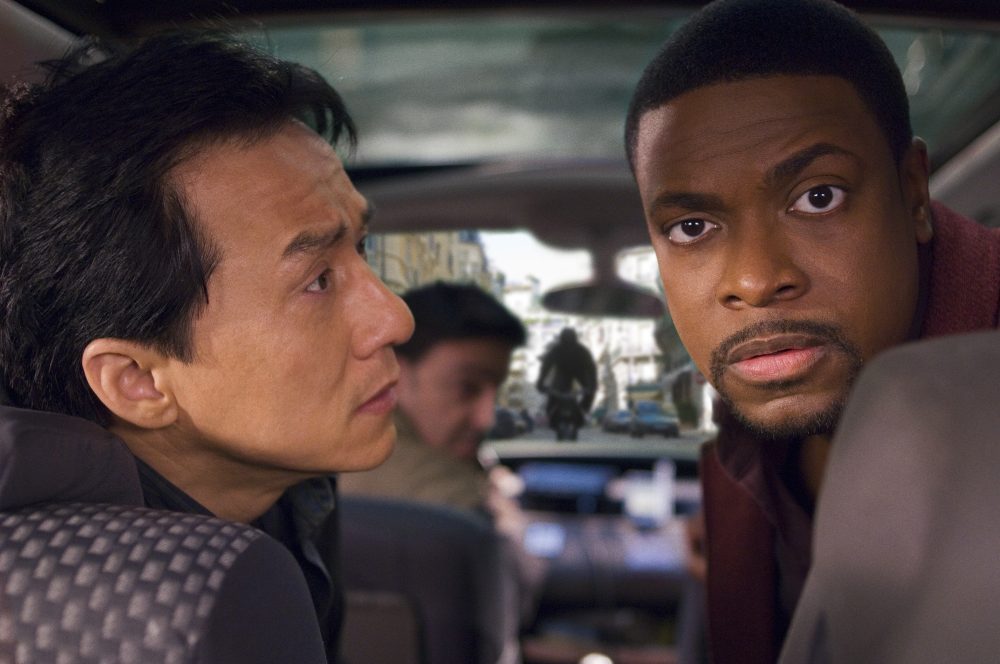 And it seems like Tucker himself has finally decided that it's time for the fourth instalment of the franchise to happen. Speaking to ESPN's podcast The Plug when asked if he and Chan would ever team up again, he said the following:
It's happening. This is gonna be the rush of all rushes. Jackie is ready and we want to do this so that people don't ever forget it.
Can't really get more black and white about it than that there, can you? No idea when it's going to be released or even start filming, but maybe it'll be out in time for next Christmas or something if we're lucky. Fingers crossed.
For more of the same, check out Jackie Chan's new 'Taken' style thriller on Netflix. Looks dope.