The 30-year-old head chef of the Littleover Lodge Hotel in Derby has been fired from his post after he claimed that it was a personal favourite pastime of his to secretly feed meat to vegans on his Instagram account.
Images VIA 
Obviously you can't be doing that because it sorta violates a person's human rights, but Alex Lambert insists that it was all a joke that got way out of hand and he's never even contemplated doing anything like that, saying that he only made the comments to piss off a vegan he was in an online argument with:
It was a stupid comment made to a vegan during an argument online.

It started as a post I had made that essentially said 'how do you know if someone is a vegan? Don't worry, they will tell you'.

That was in relation to a customer who had come in and was telling everyone they were vegan, it's much healthier and better for them and anyone that eats meat is wrong.

A militant vegan saw this post and began commenting, saying I should go get heart disease and I will be responsible for the death of my daughter by feeding her animal products.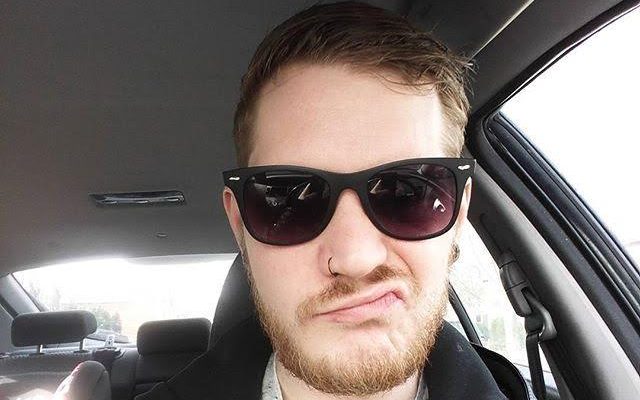 I lost my temper, which I think is understandable given her comments, and said something completely stupid with the sole intention of pissing her off. That is basically all it was.

I have been a chef for nine years. I have never in this time done anything like feeding a vegan animal products or slipped in contaminated food.

My job has always been my passion and something I have always taken very seriously. It was a stupid comment said out of anger.

For the record I have no issue with vegans.
Ouch. It turns out that the Littleover Lodge Hotel did an investigation into Lambert's practices and found no evidence of any of these practices, so originally they just suspended him for a couple of weeks.
However, the vegan community was so outraged by his comments that they bombarded the restaurant's website with negative reviews and said they would continue to do so until Lambert was fired. After weeks of this, the restaurant relented and sent him packing. When will people learn that they just can't mess with the vegan community?
We're all behind veganism if that's what you want to do though – here's a couple of reasons why a vegan diet is beneficial for you.