There hasn't exactly been much in the way of good news in the last few weeks, but thankfully the BBC have revealed that Charlie Brooker has been commissioned to return for a special 'Antiviral Wipe' in the next few weeks.
Featured Image VIA
This is going to be the first 'Anitiviral Wipe' since 2016 so we should be excited for that anyway, but the fact that it's coming when there's no end in sight of lockdown and probably hardly any new original TV content as well soon should make us even happier. Here's the official press release for the show: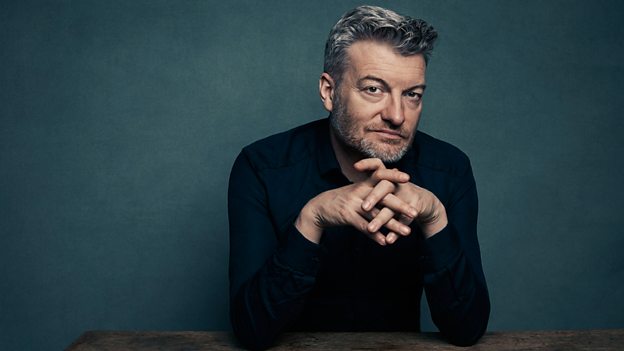 Charlie will be taking a typically sharp look at life in lockdown, in a show made during lockdown.

As well as coverage of the crisis itself, he'll also be looking at the things people are watching and doing to keep themselves occupied.

The show will also feature Philomena Cunk (Diane Morgan) with her own very special brand of in-depth reporting, alongside Barry Shitpeas (Al Campbell) and other contributors who haven't been told they're doing it yet, but have no good excuse not to.

Charlie Brooker says: "The BBC asked me to supply a quote for the press release, which is what you're reading now."
Sounds like it's going to be more of the same then and sure to feature some hot takes on shows like 'Quiz', 'Too Hot To Handle' and 'Tiger King' amongst others. Should be well worth tuning into whenever it hits our screens.
For more of the same, check out what Brooker had to say about Trump in an episode that never aired. Would have been a banger.