[yframe url='http://www.youtube.com/watch?v=jrwjiO1MCVs&ob=av2n']
Apparently Jane's Addiction put it best…
I've been caught stealing;
once when I was 5…
I enjoy stealing.
It's just as simple as that.
Well, it's just a simple fact.
When I want something,
I don't want to pay for it.
It seems that the world of celebrity have been taking the hearty words of Dave Navarro and Co a bit more literally than they should have been.
I know we've all nicked the odd pack of polos, bought ties off of dodgy Mikey Green out the back of his Vauxhall Nova or stolen a couple of thongs from Tammy Girl on a Saturday afternoon but that's just because kleptomania is a pretty good cure for boredom. But what excuses do celebs have for taking five finger discounts any time they feel like it?
Your friends at Sick Chirpse have compiled a list for you to present to the shopkeeper next time you get caught with a pineapple up your dress or a cheeky bottle of vimto shoved down your trouser leg – it's not my fault – I just have bad role models.
Chris Brown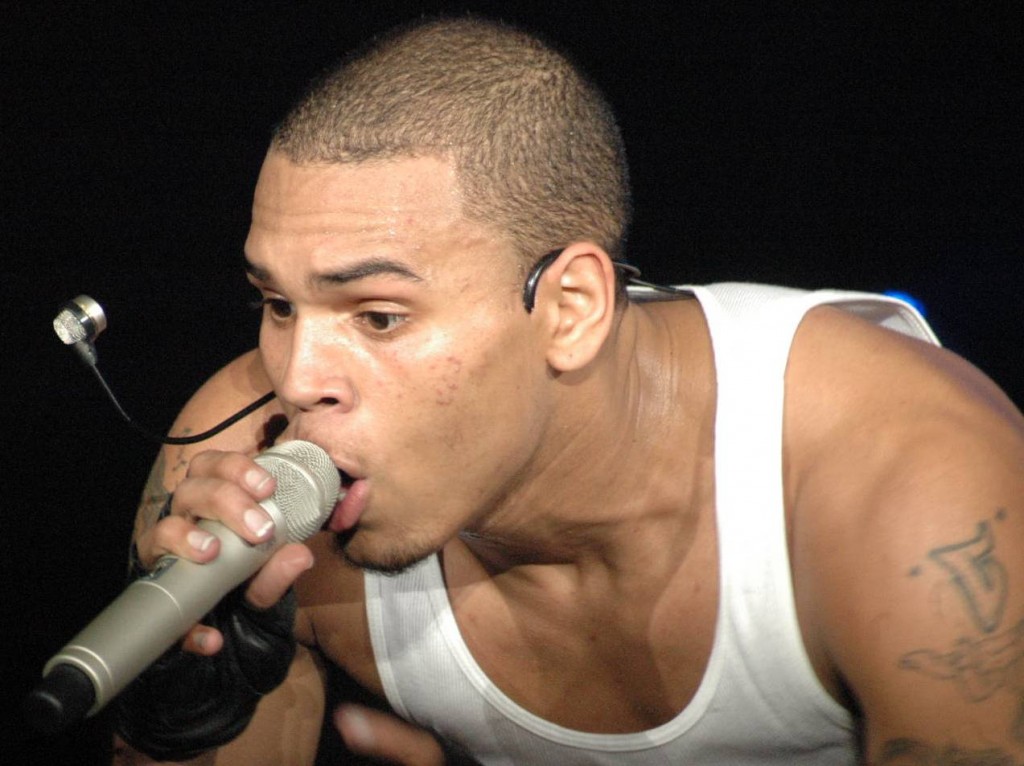 Chris Brown has taken some time out of his busy schedule of beating women and tweeting all manners of homophobic madness to begin training up at fallating microphones (see above) in preparation for the time he'll be spending on his knees getting pounded by Big Leroy in Cell Block H after his recent digressions.
Days after he was plastered over the news for his triumphant return to the Grammys – where he appeared for the first time after bashing around the beautiful Rhianna – he has found himself allegedly in violation of his parole. That's right. He's been caught stealing.
Allow me to set the scene. It's a top club night, Christal Spann is out all gash on tour like partying with her gurlies luv u 4eva innit and she spots cheeky little Chris Brown and his rapper pal Tyga outside. Being the confident 24 year-old life-loving gal that she is – Christal decides to approach the gentleman with the plan to get a quick snap of the two as a cute little background on her android. At this point, the hero of the story, Chris Brown, felt that her taking a photo of him getting into his Bentley was an injustice that could simply not go unpunished. Chris then pulled the old snatch and grab with her mobile and left Christal with some choice words to replace her phone, "Bitch, you ain't going to put that on no website."
Chris Brown's mum has rushed to his defence and made the following picture public with a simple explanation: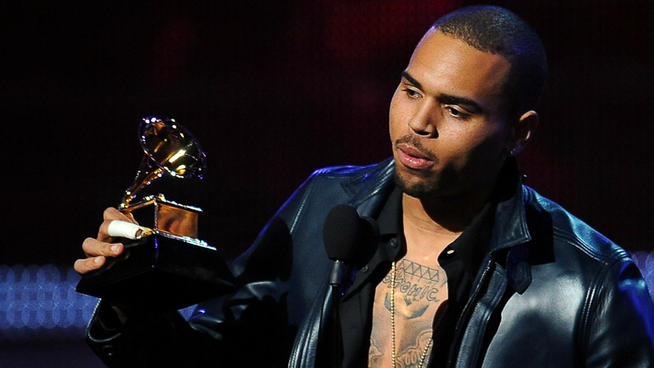 "Christopher is having ever so much trouble with T-Mobile (other phone brands are available). His direct debit keeps going unpaid and he can't quite understand why – but it's ok – because I've lent him my old gramophone so hopefully that'll do the job and he won't need to borrow any nice young girl's phone again. She was lucky he only nicked her phone though – my boy's got a lovely right hook on him. Bless him."
Thanks Mrs Brown – but your turd of a son is a dirty rotten thief.