It seems that with every new bit of information that comes to light over Caroline Flack's assault charge, her untimely death becomes even more tragic and avoidable. 
Featured Image VIA
As we know, boyfriend Lewis Burton did not want to press charges against Caroline after she allegedly attacked him with a lamp as he slept in her north London home. Under pressure to properly deal with domestic abuse cases, the CPS decided to push forward with Flack's assault charge regardless. 
Well Lewis Burton has now shared a photo of the head wound he sustained during the assault – and it's basically just a little scratch: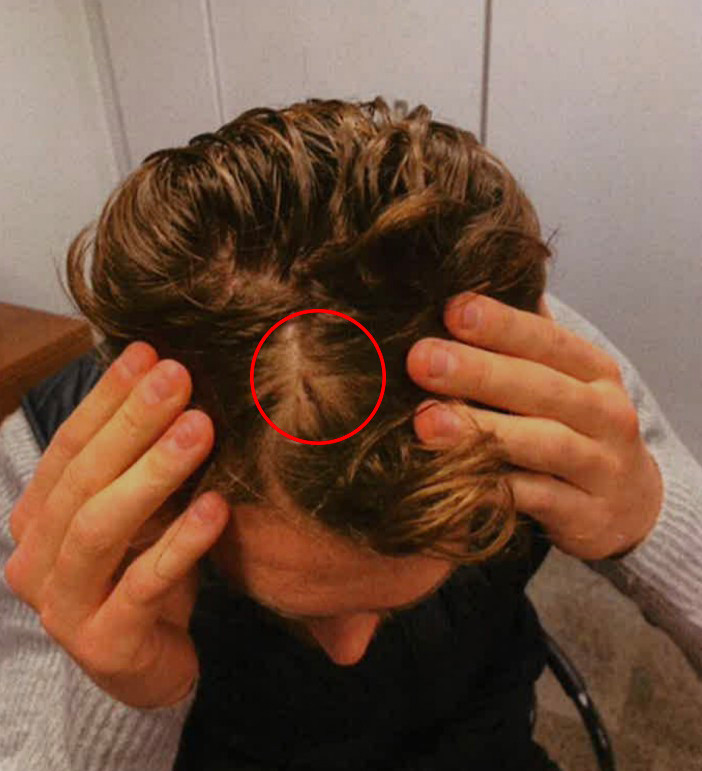 Former tennis pro Lewis wasn't even bleeding and begged police not to proceed with the assault charge. 
Prosecutors also knew all along that blood around the bedroom was from deep wounds Caroline had inflicted on herself – not from her hitting him with the lamp, which Lewis always denied: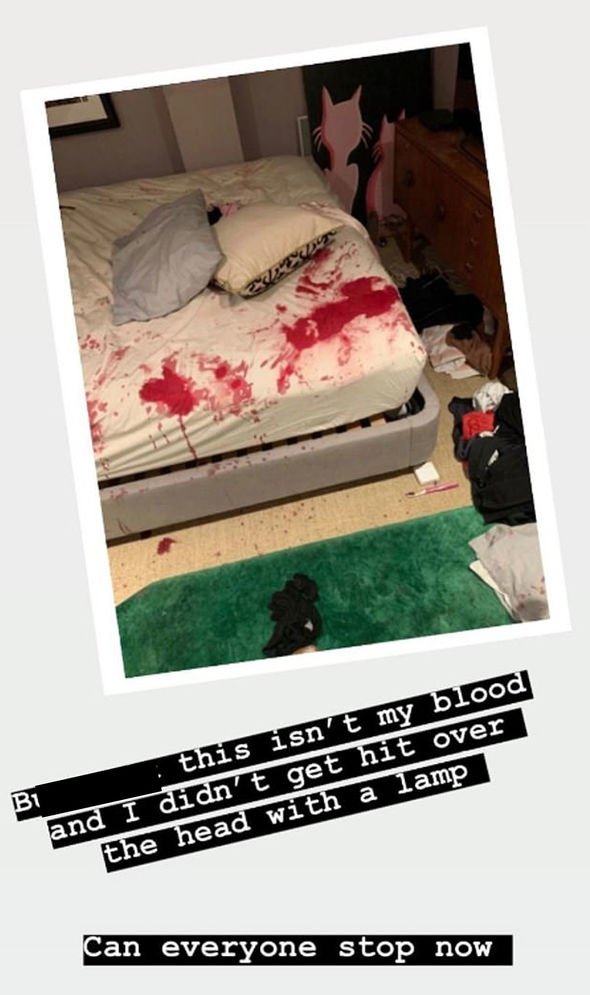 Which all just goes to show once more that what the former Love Island host needed was psychological help, not a court case in which she was going to be grilled and hounded by the press for months. 
A source said (via OK):
The picture shows clearly there was no head injury so there was no 'violent attack' with a lamp as claimed by the CPS – all the blood was from Caroline.

She was not well mentally, she was exhausted and had been drinking heavily and even warned officers at the time she would kill herself.

But police and prosecutors ignored medical evidence.
What can you say really? Obviously you can't really blame her death on one sole factor but the CPS really should have recognised Flack was vulnerable and at the very least delayed in charging her. The fact she had harmed herself on the night of the alleged assault should have made that obvious. Hopefully lessons will be learned going forward. RIP.
For the official cause of death confirmed by a coroner at Caroline Flack's inquest earlier today, click HERE.