Several years after abandoning its very optimistic slogan – "probably the best beer in the world" – back in 2015, it looks like the makers of Carlsberg have finally come to their senses and realised that their beer just doesn't taste that great.
Featured Image VIA
Instead of resting on their laurels and feeling down about the whole thing, the company has decided to change its recipe in the UK… hopefully to something that doesn't taste like watery slop.
The wake-up call came after the Danish brewer started to take note of people's complaints about its flavour on social media. As part of its new campaign, Carlsberg workers read out savage tweets that compare the taste of its drink to everything from "stale breadsticks" to "drinking the bathwater your nan died in". Harsh but fair.
In reaction to these comments and to falling sales figures, the company has completely transformed the pilsner "from head to hop" and is taking a new approach to its marketing tactics too.
Alongside posting the savage comments, the new less confident but more honest slogan reads: "In pursuit of better beer".
Carlsberg UK's VP marketing, Liam Newton, said:
Somewhere along the line, we lost our way. We focused on brewing quantity, not quality. We became one of the cheapest, not the best.

In order to live up to our promise of being 'probably the best beer in the world', we had to start again.
If you're wondering what the new and improved Carlsberg is going to taste like, apparently it has a "crisper, fuller flavour", although it will still remain at 3.8% alcohol content.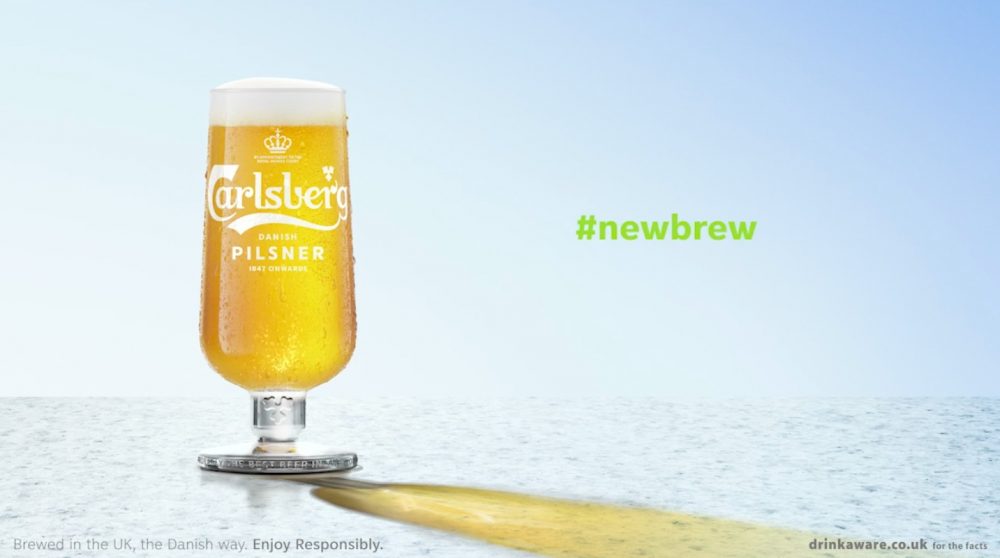 Bhavya Mandanna, master brewer at Carlsberg UK, said:
Our new Pilsner has a fuller body and a perfect balance of bitterness and sweetness made possible through modifications to our brewing process and the addition of bittering hops in the brewhouse.

Aroma hops with citrus and floral top notes give a greater depth of flavour whilst maintaining the light and refreshing qualities of Carlsberg.
The beer is now available at supermarkets, and comes in a variety of pack sizes.
We've got to tip our hats at Carlsberg for putting their hands up, admitting their mistakes and trying their best to bring a better beer to the UK market.
Now we've just got to wait for Stella, Coors and Carling to catch up and we'll be sorted.