An amateur football team has been branded 'the most violent in the world' after YouTube footage emerged of them freely using late tackles, karate kicks and threats against referees during games.
Featured Image VIA
Fourth-division Canelas 2010, based in Porto, Portugal recently went on a 10-game unbeaten run because their opponents were too afraid to play them and forfeited the games.
Every other team in the league have said they would rather pay the 750 euro fine than face Canelas 2010 because they'd probably end up injured if they did.
Here are some of their greatest "hits" – so to speak:
It turns out some of Canelas 2010's players are members of the notorious Super Dragons; the largest and most feared of F.C. Porto's ultra groups. So that explains things just a little bit.
Manuel Gomes, the president of Grijo, one of the teams that refuses to play Canelas, says:
There is coercion, intimidation, and referees do not have the courage to write reports that say what has really happened.

These problems have dragged on for years, and they are very serious.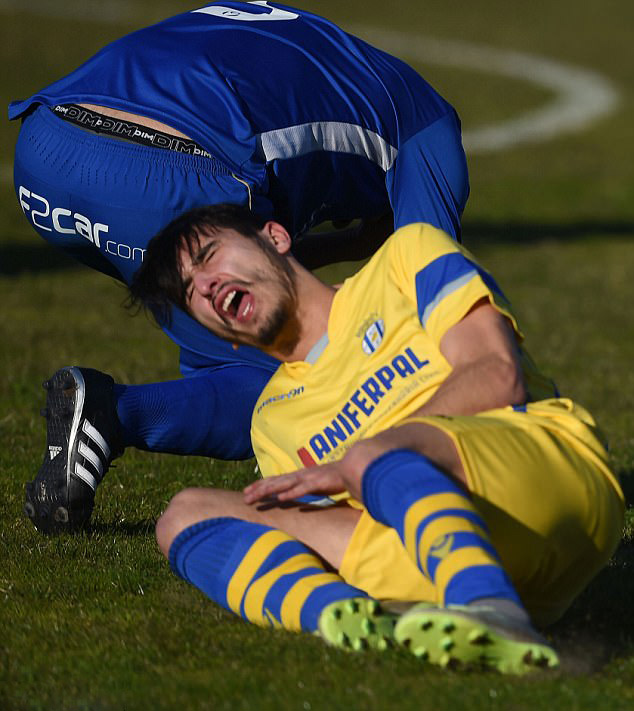 On the plus side, you don't see nearly as much diving in games involving Canelas because they're actually trying to break their opponents' bones for real. You know you're dealing with some hardcore dudes when referees are too afraid to report them and teams are too afraid to play them.
For one of the most mental football hooligan brawls you'll ever see over in Ukraine, click HERE.