Who is Olivia Rodrigo, you ask? Only one of the biggest music stars in the world right now. The 18-year-old arrived on the scene through Disney's 'High School Musical' and had a smash hit with the song 'Driver's License', which everyone thought was going to be a one-hit wonder. Turns out the girl can actually sing though so she's been smashing it on the charts ever since.
Featured Image VIA
Here are a couple of her bigger tunes…
So yeah, it seems she's a certified pop star who's going to be around for a long time. Except there's already a sizable portion of the internet on a mission to cancel the poor girl.
Why? Well, because last week Courtney Love took a shot at Olivia by suggesting she had plagiarised her old album cover with a shot of her wearing a tiara and holding flowers with tears streaming down her face. Courtney captioned the post "Spot the Difference! #twinning!" …
View this post on Instagram
Apparently this was too similar to Love's band Hole's 1994 'Live Through This' album cover…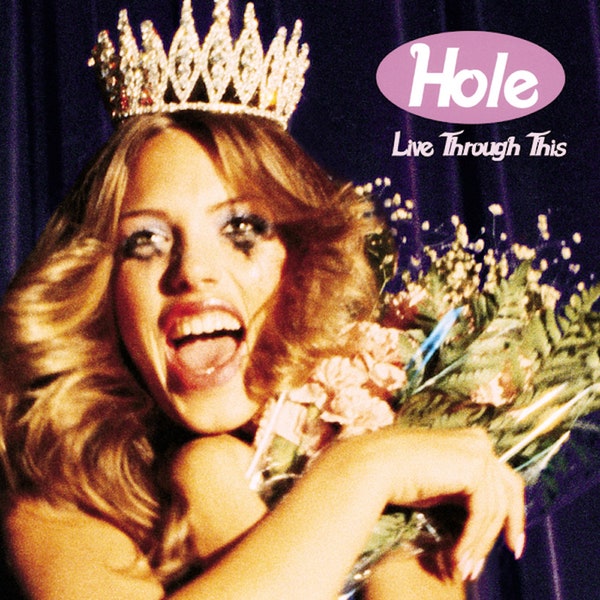 While Love's Instagram diss was kinda subtle, she was fully vexed about it on Facebook, posting the following…
It was rude of her, and [Rodrigo's label] geffen not to ask myself or [Live Through This photographer] Ellen von unwerth," she wrote. "It's happened my whole career so I d c. But manners is manners!"
And…
I've informed her I await her flowers and note. I sure hope it's long. Does Disney teach kids reading and writing ? God knows. Let's see.

Stealing an original idea and not asking permission is rude. There's no way to be elegant about it. I'm not angry. It happens all the time to me. But this was bad form. That's not bullying or bomb throwing. This persons music has nothing to do with my life. Possibly never will. It was rude And I gave every right to stick up for my work. Don't gatekeep me! I'm honorable as fuck to my fellow artists, and I expect the same.
Jeez, lay off the coke, Courtney. Why is she acting like she invented the whole crying American prom queen aesthetic? As this guy on Twitter points out, Courtney nicked that same look from someone else…
I love Hole. I always have. But, I'm sorry, the Live Through This album cover was not an "original idea". It's very clear and has often been compared to the prom scene in Carrie. Long before @Olivia_Rodrigo came along. Courtney needs to stop throwing shade. pic.twitter.com/DCnvGUYttp

— Chael Borden (@ChaelBorden) June 28, 2021
Yeah, shut up Courtney.
But even after all that, Olivia's haters were still on a mission to cancel her. So much so that they then decided that Olivia's song 'Brutal' sounded too much like the 1978 Elvis Costello hit 'Pump It Up'…
Someone even mashed the two songs up to show how similar they are…
These weirdos were actually tagging 66-year-old Elvis Costello on Twitter and trying to get him wound up over it so he might say something critical of Olivia Rodrigo.
Well unfortunately for all the haters out there, Costello couldn't give a toss. In fact he's totally OK with it…
This is fine by me, Billy.
It's how rock and roll works. You take the broken pieces of another thrill and make a brand new toy. That's what I did. #subterreaneanhomesickblues #toomuchmonkeybusiness

— Elvis Costello (@ElvisCostello) June 28, 2021
Indeed, it turns out Costello's 'Pump It Up' was inspired by Bob Dylan's 1965 hit, 'Subterranean Homesick Blues'.
That's just music for you. Every song is in some way a spin on an old classic.
So yeah, leave the girl alone IMO. Wouldn't shock me if Olivia Rodrigo had never even heard Courtney Love's music, let alone seen her album cover from 1994. And I suspect she doesn't choose her own production or write her own music, so it wouldn't have been her call to make a song that sounds something like an Elvis Costello tune from the 70s ffs. Time for the internet to find something new to complain about. Let Olivia Rodrigo live!
For some actual plagiarism, get a load of the TikTok star who tried to pass off Ashanti's 'Foolish' as her own song. Absolute cheek.