I'm sure this guy has featured in our Weirdest Mugshots series before, but if you haven't been acquainted his name is Caius Veiovis and he is a (suspected) murderer who also happens to have 6 horns implanted in his forehead, a 666 tattoo between them, and other face and neck tattoos and funky piercings.
He's currently on trial for kidnapping three men and torturing and dismembering them.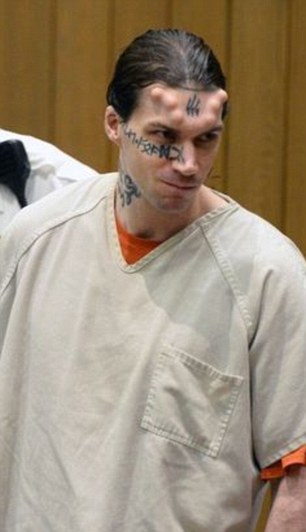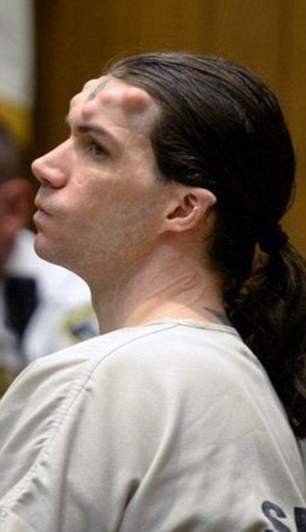 His lawyer is worried that it will be difficult to find impartial jurors for his trial due to his client's unique appearance. The judge says all he can do is ask potential jurors before the trial commences in September whether there is anything about Veiovis' appearance that would keep them from being fair.
I guess if you make the decision to get devil horns and 666 tattooed across your forehead, you better make sure you don't end up on a murder trial because devil horns and 666 tattoos don't exactly have the most positive connotations. On the other hand it's 2014 – who doesn't have devil horns and 666 tattoos? Right? RIGHT? See them all the time.
Looks like it's guilty until proven guilty with this one.