Caitlyn Jenner is set to appear on the cover of Sports Illustrated (American's #1 sports magazine), completely naked except for an American flag and the Olympic gold medal she won as Bruce Jenner around her neck.
Featured Image VIA
It will be the first time Jenner will have appeared publicly with the medal since she re-emerged last year as a woman.
Jenner set a world decathlon record at the 1976 Montreal Summer Games, and since her transformation has kept the medal at the bottom of a make-up drawer, but still describes it as her "most prized possession".
I'm so proud of it. However, I never wanted my kids to feel like they had to have a gold medal in order to be considered a success. I didn't want them to constantly compare their own achievements to my time in the Olympics, so I haven't displayed my medal.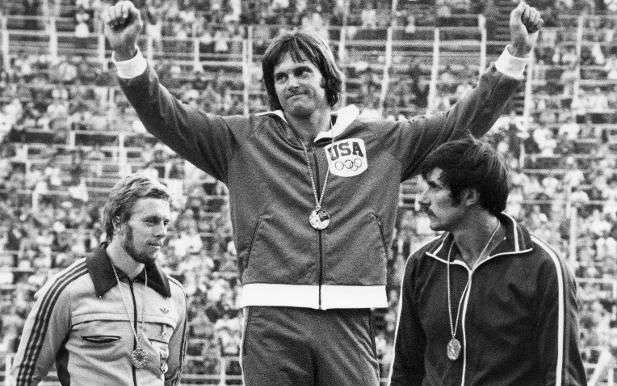 Honestly, when I first read about this I thought who wants to see a 66-year-old naked tranny in a sports magazine? But then I thought, I'd actually have a gander. I'm curious enough to take a sneak peek. Show us what you're working with Caitlyn!
The interesting part is of course that she'll be wearing Bruce Jenner's Olympic gold medal. I thought she said she wanted nothing to do with Bruce anymore? But now she wants to show off his gold medals. Such an attention seeker. Once a Kardashian, always a Kardashian I suppose.
P.S. Just messing about – obviously this is awesome so good for her. Let's hope OJ Simpson doesn't get too excited after what he said about Caitlyn the other week.