In case you missed it, a plane carrying a 'White Lives Matter' banner flew over the Etihad stadium as Man City & Burnley players took a knee before their game the other night, with the fan who arranged the banner, Jake Hepple, later refusing to apologise.
Featured Image VIA
Instead, Burnley FC, manager Sean Dyche and his players put out their own statements apologising for the incident and stating they did not endorse it and were embarrassed by it. Well it turns out a section of Burnley fans are not happy with the club's response whatsoever, and now Burnley can't post anything onto their Facebook page without receiving a ton of abuse in the comments.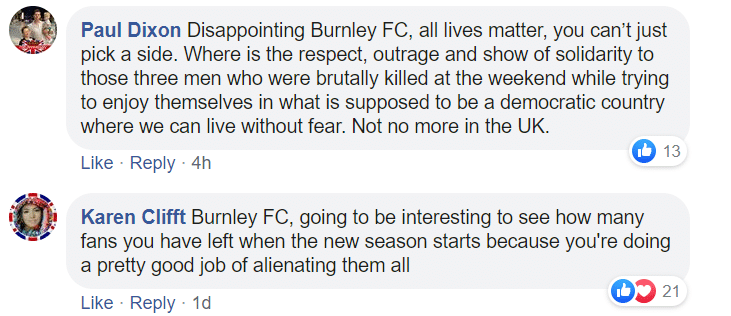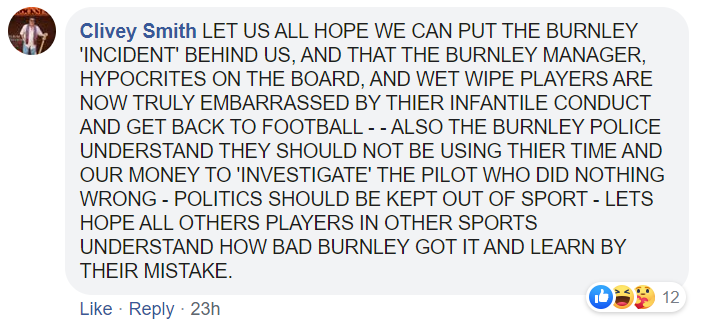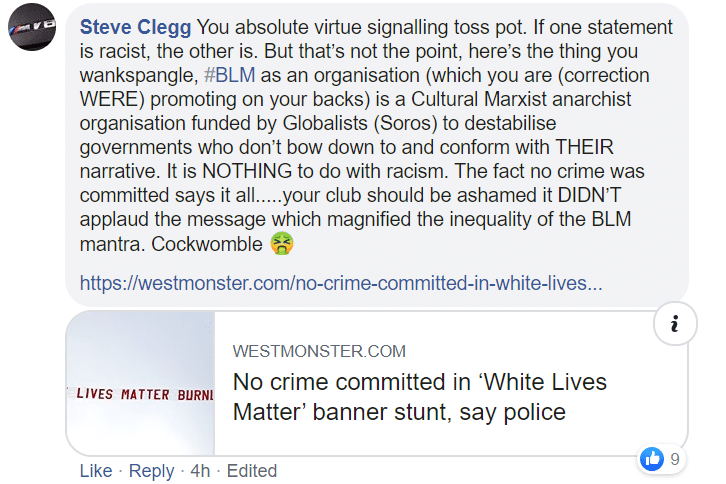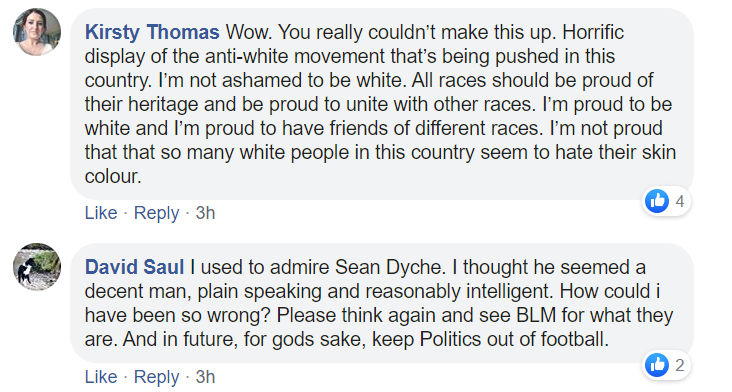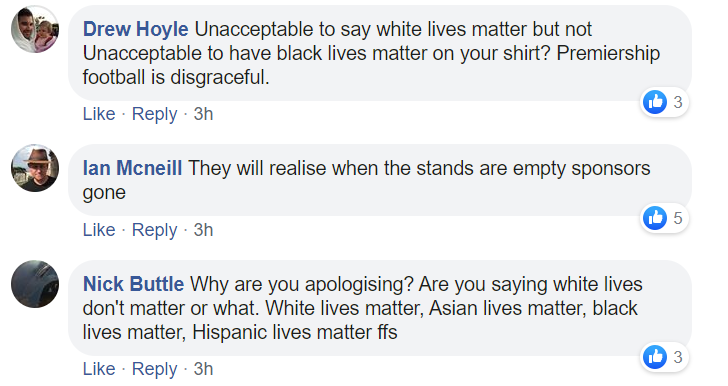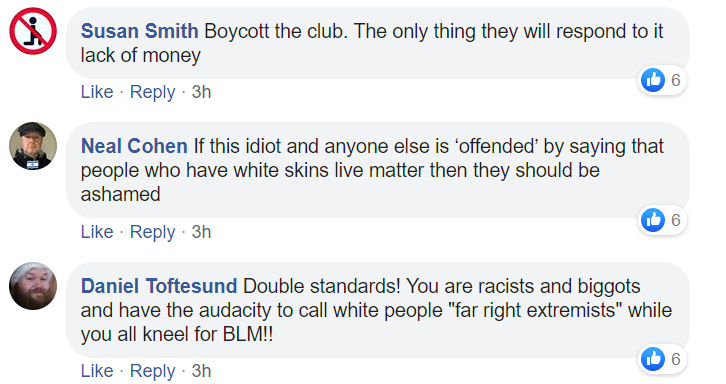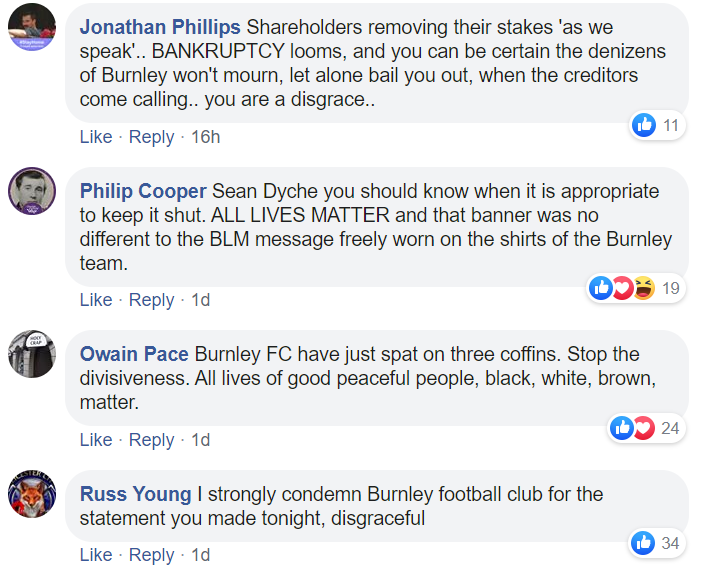 And on and on it goes.
A lot of the comments are bringing up the fact that 3 white men were killed in a racially motivated attack in Reading on the weekend, and so that alone should justify the timing of the 'White Lives Matter' banner. I think it's fair to say though that the person who arranged the 'White Lives Matter' banner wasn't doing so in respect of those killed or any white people killed for that matter, but rather to be a massive troll and deflect from a message specifically aimed at treating black people as equals in society.
Sure, Burnley isn't exactly the most "progressive" part of England and I'm not sure there are even a lot of black people living there (although they have tons of Asian residents). But if I were Burnley FC I wouldn't worry too much about this as I'm sure the majority of their fans understand that their players taking a knee was in no way a sign of disrespect to white people or anyone, and their condemnation of the 'White Lives Matter' banner was down to how unnecessary and ill-timed the message was. Everyone knows that "white lives matter", the point is to feel the same way about black lives until we can all begin seeing each other as individuals rather than a skin tone.
The Burnley fan who arranged the stunt earlier slammed the backlash against him – check out what he had to say for himself HERE.