The Burnley fan who claimed responsibility for arranging a 'White Lives Matter' banner to be flown over the Etihad Stadium last night as Man City & Burnley players took a knee has refused to apologise for the stunt.
Featured Image VIA
Jake Hepple, of Colne, Lancashire, shared footage of the plane on his Facebook page alongside the following Conor McGregor-inspired message:
I'd like to take this time to apologise… to absolutely f***ing nobody!

It's now apparently racist to say White Lives Matter, the day after three white people got murdered in a park in Reading, but all we've seen on the TV is Black Lives Matter after George Floyd got murdered. What a mad world we live in.'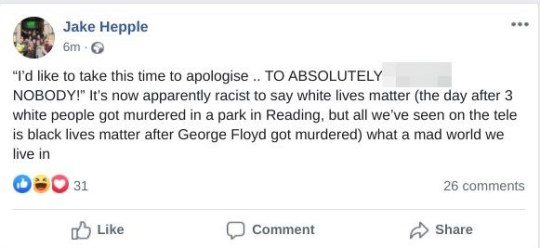 Jake has deactivated his Facebook profile as of this morning, but guess who featured alongside him in one of his profile pics?
No go on, guess…
Ta-da!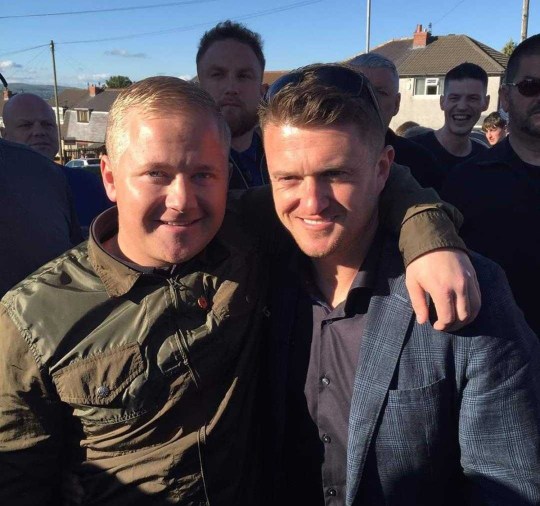 What a shocker. Meanwhile, Burnley captain Ben Mee said the club's players were 'upset and embarrassed' by the message on the banner:
We as a group of players condemn it, we're ashamed, we're embarrassed.

It definitely had a massive impact on us to see that in the sky. We were embarrassed, disappointed, upset. We are embarrassed that our name was in it.
More embarrassed than getting thrashed 5-0 at home? That takes some doing. But it just goes to show how ill-advised and counter productive this stunt was. We've already been through why responding to 'black lives matter' by saying 'all lives matter' or 'white lives matter' is a stupid thing to do, but I guess some people aren't having it either way.
At the same time, you could say it's hardly surprising that pushing a cultural discourse full of identity politics would also fuel identitarian rhetoric from white people. We're all hopeful the black lives matter movement will lead to positive changes in society, but we should also be mindful of alienating others in the process. Not excusing this dip shit flying that banner of the Etihad of course, just pointing out the problems that can arise.
For the woman who got 'White Lives Matter' tattooed on her arm in McDonald's font, click HERE.