Last year Burger King announced that they would be trialling a delivery service in the UK – the only problem with was that they only offered the service in 8 cities across the country, and they were the shittest cities as well. Just when we thought we were finally going to be able to get a burger and fries delivered to us in the midst of a hangover from hell, the dream was cruelly snatched away.
Featured Image VIA
But today Burger King has allowed us to dream again. No longer do you need to move to Skegness to get (let's be honest) the crappier version of McDonald's brought to your bedside. The fast food chain has now revealed that the delivery service is being rolled out to an additional 34 restaurants across the country. Check out the full list for yourself:
Meadow Lane, Nottingham

Winwick

St Michaels, Coventry

Burton-on-Trent

Enfield

Bury

Holborn

Barnstaple

Kensington

Feltham

Harlesden

Grays

Derby

Liverpool

Peckham

Twickenham

Leicester

Manchester

Whitechapel

Kings Cross

Bangor

Stratford

Margate

Leyton

Basildon

Coventry

Wakefield

Queensway, London

Folkestone

Corby

Park Royal

Hornchurch

Truro

Romford

Banbury

Bury St Edmunds

Northampton

Hull

Gants Hill, Ilford

Yeading, Hayes

Tyburn, Birmingham

Henley, Coventry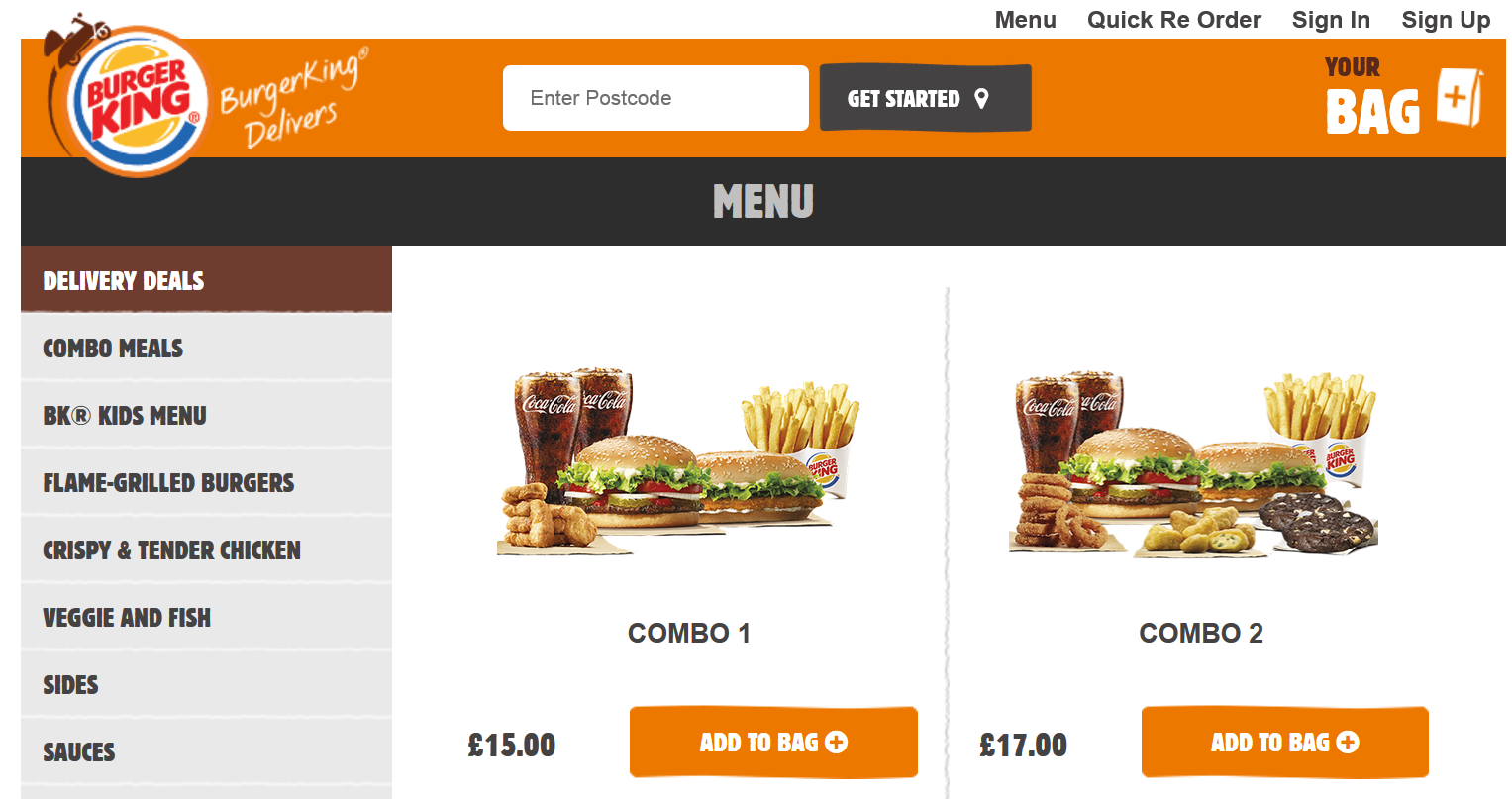 Image VIA
A much more inclusive list this time round, I think it's fair to say. Still none anywhere close to me though, so frankly they can fuck themselves. There's only so many times I can have a dream snatched from right beneath my nose. I could almost smell the beefy, mustardy goodness – or is that just my whopper scented perfume?