Summer's here folks (although you wouldn't know it here in the UK). So what are you going to do when you get off from your shitty summer job? WATER FIGHT!
As we all know, water bombs are awesome and throwing them at unexpectant people's faces is excellent, wholesome fun. What is a drag though, is having to fill the little feckers up at the tap, one at a time. Half of them will split around the top because the tap you're using is a bit too big; another 20% split or get dropped as you try to tie them up. What a nightmare. Well, worry no more folks, we have the solution: Bunch-o-Balloons!
Image VIA
This invention is truly a game changer. Somehow, using wizardry and/or quantum physics, someone has managed to design a system that fills multiple balloons at once and completes the tricky job of tying the knot in the top for you. Genius. Look how happy this little guy is, and so he should be: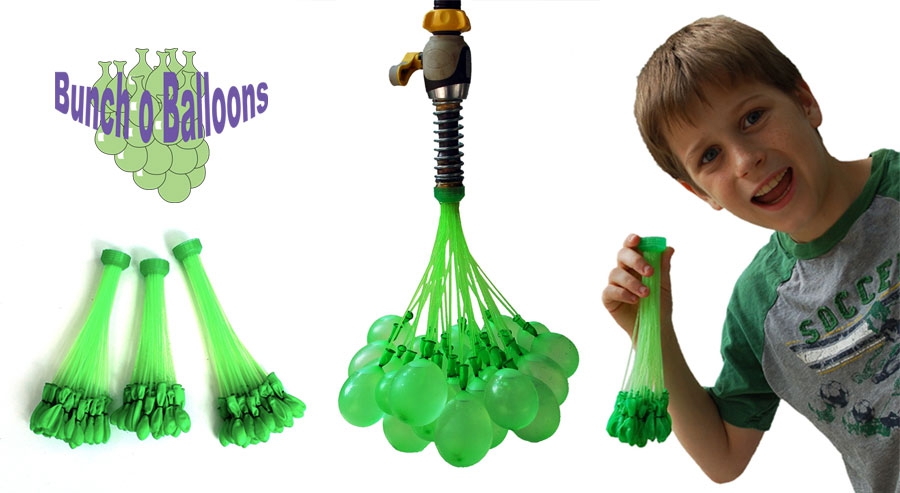 Image VIA
I haven't got enough words in my head to tell you how excited about this I am. Finally science has done something worthwhile.
Finally:
Seriously, that's pretty much the coolest summer invention ever, right? Add that to your new collection of bacon shot glasses and you are laughing.