A British man just got found dead, half naked and tied to a bench at Malaga Airport. And as if that wasn't weird enough, police reports state that he was found with ham on his bum and his genitals in a can of tuna.
Images VIA
Apparently a security guard was the first to raise the alarm after finding Steven Allford on the bench with plastic ties on his hands and his legs. His trousers were by his ankles and he had a slice of ham placed on each of his buttock cheeks.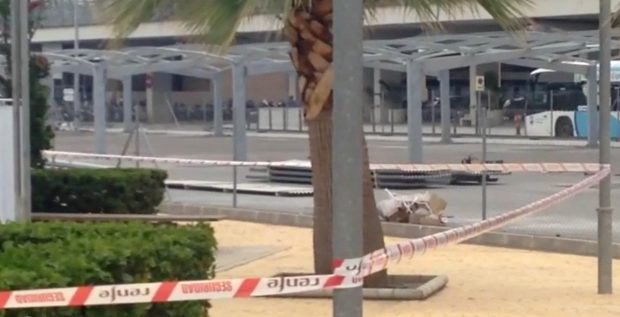 A post-mortem has just revealed that he had choked on his own vomit after a booze-fuelled evening. Police are now trying to discover whether the weird circumstances were anything to do with his death or whether the food items and bins were placed on him as a joke following his passing.
People are still not ruling out the possibility that this was some sort of sex attack. A source said:
There were no obvious signs of violence on his body but the position he was found in suggested foul play.
And also the can of tuna? I'd say that would be defined as foul play, wouldn't you? It's all pretty unclear what's happened at the moment, but if I had to hazard a guess I would say that the ties and food items were definitely related to a murder – who would prank a dead body in such an odd way. I guess we'll find out exactly what happened in the weeks to come.
For more murder mysteries, read about the conspiracy theorist who died in suspicious circumstances. He was about to uncover a massive secret.