You know what they say – if you're going to join ISIS, then you had better be in it for the long haul and don't start crying to your little mommy when the going gets tough, because there's literally no way back from the edge with those guys.
Images VIA
Sadly, people still don't seem to be getting the message and seem to think they can join ISIS and leave whenever they want. The latest case comes courtesy of The Times, who tracked down 19 year old Shamima Begum to a refugee camp in Northern Syria after she ran away from Bethnal Green four years ago with two school friends.
Since then she's married an ISIS freedom fighter who is now in captivity and had two children, both of which are now dead. She's also pregnant for a third time. Here's what she had to say about her current situation: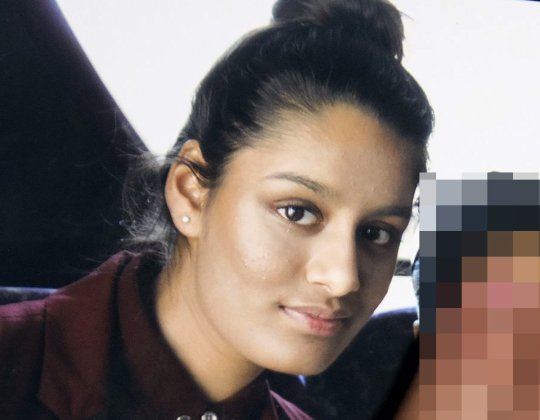 I don't regret coming here. I'm not the same silly little 15-year-old schoolgirl who ran away from Bethnal Green four years ago.

The caliphate is over. There was so much oppression and corruption that I don't think they deserved victory.

I lived a mostly normal life in Raqqa – every now and then bombing and stuff'.

But when I saw my first severed head in a bin it didn't faze me at all. It was from a captured fighter seized on the battlefield, an enemy of Islam. I thought only of what he would have done to a Muslim woman if he had the chance.

I know what everyone at home thinks of me as I have read all that was written about me online.

But I just want to come home to have my child. That's all I want right now. I'll do anything required just to be able to come home and live quietly with my child.
I mean who knows if that is going to be allowed to happen? I guess if she's in a refugee camp that she might have escaped ISIS for now – if that's what she even wants to do – but I've got no idea if she has any money or how she expects to get back to the UK. Good luck to her, but let this serve as a warning to everyone else about the dangers of leaving your country to join a religious fundamentalist cult. There's no easy way back.
For more of the same, check out the first lady of ISIS explaining how she managed to escape from them. Take a leaf out of her book I guess Shamima.