The 19-year-old British girl who was convicted of making up a false rape claim against 12 Israeli teens in Cyprus was allowed to return to the UK on a suspended sentence this week, ending her nightmare year inside a Cypriot prison as she awaited trial. 
Featured Image VIA
There's been a lot of controversy surrounding the case owing to the fact the girl was interviewed for 8 hours without a lawyer and was allegedly pressured into signing a poorly-written statement 'admitting' she made the whole thing up. 
A pathologist also sound 35 bruises on her body which he said he was certain were related to rape. While the young lady was thrown in prison, the 12 Israeli men were allowed to return to Tel Aviv where they were filmed popping champagne and chanting 'The British woman is a whore' at the airport.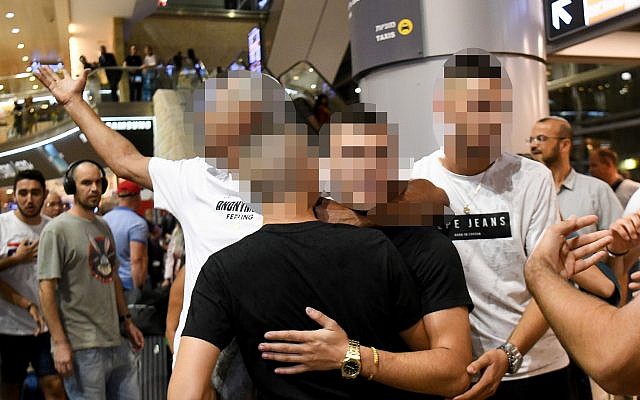 After international pressure on the Cypriot authorities, the girl was released from prison and allowed to go home despite the fact the Cypriot courts found her guilty, and much of this is down to the fact that the Israeli boys provided video evidence of the 'consensual act' to the courts. 
Sure enough, this video has found its way on Whatsapp. Obviously we're not going to post it on the site. But the consensus from those who have seen it seems to be that everyone is in the hotel room in Ayia Napa having a good consensual time. 
Does this mean the girl's rape claim is false? Nope, like I said, there could be separate footage (or parts they didn't record) where she objected to what was going on and they carried on anyway. After all, there's still no explanation for the 35 bruises found on her lower body (and probably more found on her upper body – the police neglected to photograph her without her top on). Either way something immensely screwed up has taken place here – either 12 men raped a woman or a woman is falsely accusing 12 men of rape.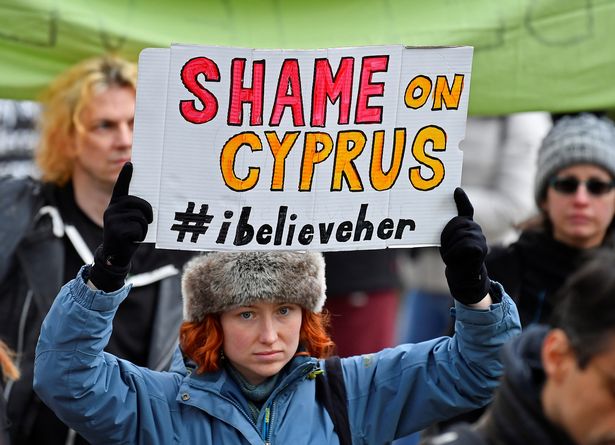 Despite being allowed home, the girl is looking to appeal her conviction, while one of the Israelis, 19-year-old Shimon Yusufov, says he hopes the girl has 'learnt her lesson'. It's an awful situation no matter which way you look at it and just goes to show how difficult and complicated rape cases can be.
I really have no idea what happens from here but I don't think it's the last we'll be hearing about it.
For the teenager facing life in jail for killing the man who 'raped her and sold her for sex', click HERE. Shouldn't she be given an award instead?