You might have heard the grim story last week about the British teenager who claimed she was gang raped by 12 men in a hotel room in Ayia Napa.
Featured Image VIA
The 12 Israeli men on a lad's holiday were rounded up by Cypriot police and kept in custody for nine days.
Well, as per The Independent, the 19-year-old Brit has just admitted she made the whole thing up and is now facing a year in jail and a multi-million pound damages claim. What a turn of events!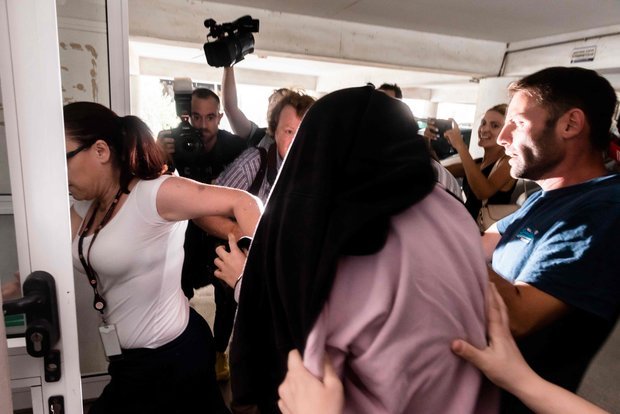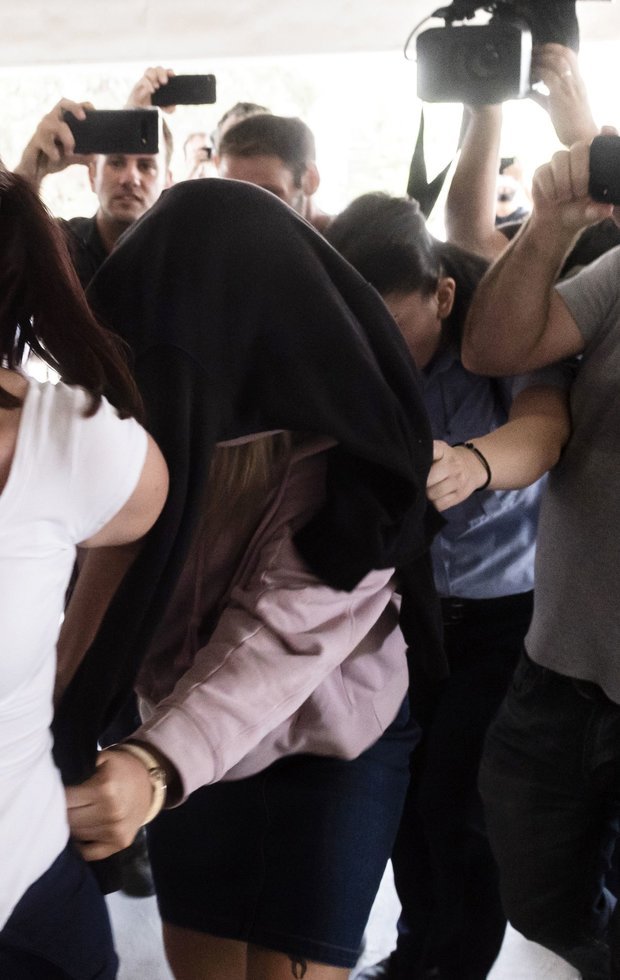 Images VIA
The woman, who cannot be named until she's officially found guilty, tearfully told cops she had invented the story because she was annoyed some of them had filmed themselves while having consensual sex. They filmed her without her consent, but unfortunately for her that's not a crime in itself even though it's a pretty screwed up thing to do.
A law enforcement official out in Cyprus said the woman had withdrawn her claims during questioning, saying there had been sexual contact with the suspects but she wasn't raped. She was taken to Famagusta for a remand hearing earlier but her lawyer didn't turn up, so that's been postponed till tomorrow.
The 12 men are now back in Israel celebrating their release, and social media footage even showed them popping champagne at Tel Aviv airport and chanting "The Brit woman is a whore". Yikes.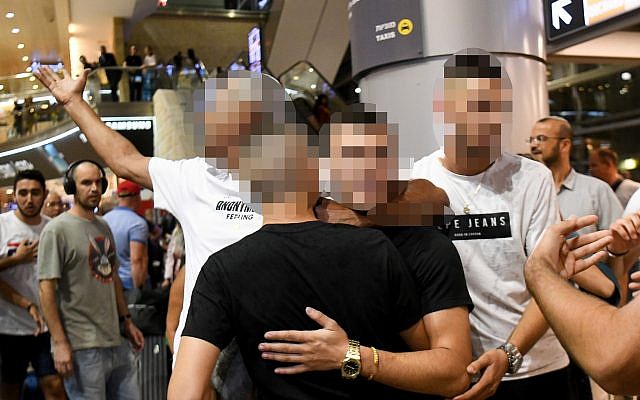 Yona Golub, who was among those initially held and then released, confirmed he would seek damages from the woman who claimed they raped her at the Pambos Napa hotel.
We will sue her for the anguish caused and for libel. I am walking in the street and people are calling me a rapist.

I was with two friends who were arrested and they straight away arrested me too. I know my friends were in the room, but I wasn't, I don't know the girl.

The truth is out, I told myself, today finally this nightmare ends. I went through tough days. I was happy to hear they were being set free, I was going crazy at home.
A legal source close to the men added:
There are twelve cases to be heard and this will be a very expensive case for her. The claims will run into millions for the suffering she put them through.
Damn, sounds like this girl is utterly fucked. Not only is she going to spend a year in a grimy Cypriot prison, she's going to be looking at a multi-million pound lawsuit on top of it. Tough to feel sorry for her considering she could have wrecked the lives of these 12 young men with her false rape claims, not to mention they were kept in custody for 9 days which is a sure-fire way to ruin anyone's holiday. What a way to fuck up your life at 19 years old.
At least the truth came out in the end, and it looks like justice will be done. I mean really, how stupid do you have to be to make a fake rape claim? Just as stupid as someone who would stage a fake hate crime on themselves, I suppose.