More than 100 major Pride events round the world, including London, Birmingham and EuroPride, have responsibly cancelled their events this year with just 18 weeks to go, but it looks like Brighton Pride is still going ahead.
Featured Image VIA
Will the police be dancing with them or arresting them? Hard to say – I guess it will depend on how the situation is looking at the start of August. The event is worth £20m to the city, attracting hundreds of thousands of people every year.
If they do go ahead with it, this year's festival on August 1 and 2 is going to be ram-packed as the event celebrates its 30th anniversary with headline acts Mariah Carey and the Pussycat Dolls.
The organisers said in a statement (via Mirror):
With August being several months away, we are following government advice and will continue to review our position on a regular basis and implement plans accordingly.

We would like to take this opportunity to thank and support the incredibly hard-working NHS and emergency service staff who are always a big and important part of Pride.

Brighton and Hove Pride is an essential charity fund-raising event for our city and whilst we don 't have a crystal ball, we sincerely hope the summer brings brighter news so that we can all celebrate our wonderful community.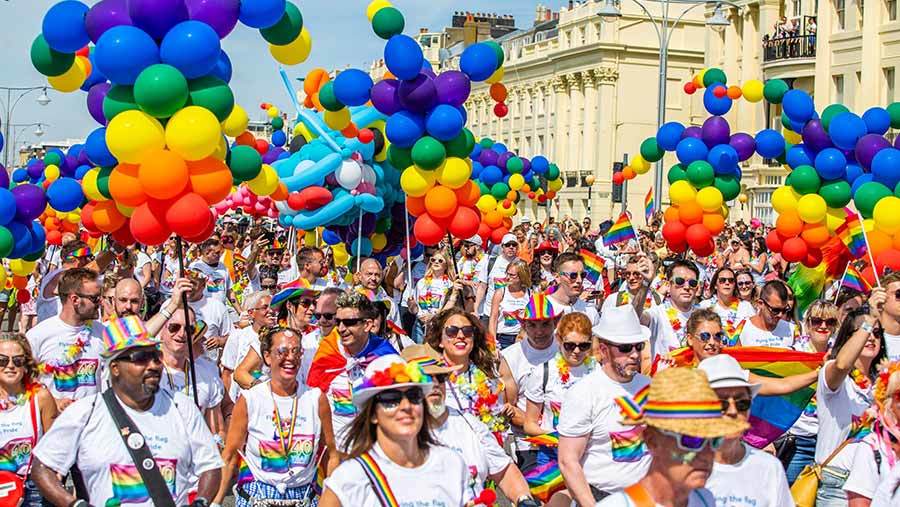 A survey of the UK's LGBT community by 'Queer Voices Heard' revealed that 75% of those asked support the decision to cancel or postpone Pride, with only 7% opposed to it. But it looks like the organisers in Brighton are really determined to make it happen.
To be fair it is in August, and obviously if the situation is anything like it is now you'd expect them to cancel it. I guess they don't really need to make a decision until closer to the date, it's just interesting that they haven't followed suit with every other Pride event that's decided to call the festival off for 2020. Whether you were planning on going or not, let's all hope that Covid-19 will have fucked off by then.
To watch a group of Gay Pride activists get annihilated by a police water cannon in Turkey, click HERE. Don't suppose they've got a Pride festival happening this year?