They say that your wedding day is the happiest day of the year, but for one woman from Tennessee it turned into an absolute nightmare when she tried to murder her husband shortly after tying the knot.
Images VIA
Police were called to a motel in Murfreesboro to find 25 year old Kate Elizabeth Prichard hysterical in the parking lot. She had been arguing with her husband James Burton and pointed a gun at his head and pulled the trigger before realising it wasn't loaded. Prichard then proceeded to load it and fire shot into the sky.
Here's what the official police report said: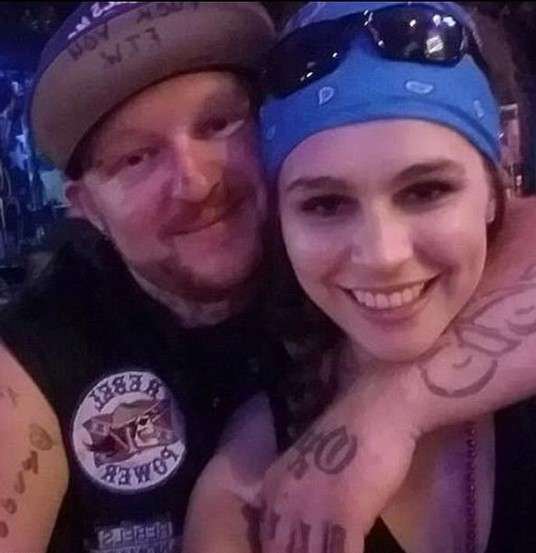 I was dispatched in reference to a domestic disturbance as well as a shots fired call.

Upon my arrival I made contact with the hotel clerk who advised the female I was looking for was in room 368. I went to the third floor and observed a female later identified as Kate Prichard and a male subject, later identified as James Burton, in a verbal argument in the hallway outside room 368.

Upon talking to both subjects, they both advised nothing was going on but they were locked out of their room. I then went to speak with the clerk who advised a guest called her and reported a female matching Ms Prichard's description held a gun on a male subject's head and pulled the trigger but the gun just went 'click'.

The female then loaded a round in the chamber and fire a shot in the air, causing everyone to run from the scene.

During the investigation, I located a black 9mm handgun in the trashcan of the woman's bathroom Ms Prichard entered just after the alleged incident and sgt Newberg located one spent shell casing in the parking lot where Ms Prichard allegedly fired the gun.

I determined, based on evidence and witness statements, that Kate Prichard was the primary aggressor and she was placed under arrest and transported for booking. Mr Burton was advised of his rights as a victim of domestic violence but refused to sign the documentation.
Sounds like they've got a long and healthy relationship ahead of them eh? In all seriousness though, what the hell would possess you to try and shoot the person you had just married hours previously. I would put these guys on a police watch list if there was such a thing because they're definitely going to be trouble in the near future. Mental.
For more brides, check out this angry bride marrying a wedding guest when her husband became ill during the ceremony. Nothing was gonna ruin her special day.